Chris Patten at the Bookworm on Friday
Lord Chris Patten, best known for his role as the last British governor of Hong Kong, will be appearing at the Bookworm this Friday. The European politician will be there (and at a European Union Chamber of Commerce breakfast on Nov 1) to talk about his latest book, What Next? Surviving the 21st Century. Fiona Lee spoke to Patten by phone earlier this month and below we've included her profile of the politician and author that first appeared in the fresh-off-the-press November issue of the Beijinger magazine.
Lord Chris Patten has never eaten a Big Mac.
Yet while avoiding McDonald's (and the fast food industry in general) is standard practice for legions of left-wing warriors, Patten is hardly an opponent of globalization. Instead, he is a staunch supporter of the free market system.
Globalization is just one of the subjects that Patten takes on in his newest title, What Next? Surviving the 21st Century. Dubbed "the best foreign secretary Britain never had" by The Independent (UK), Patten takes a clear and engaging look at the multiple issues that demand the attention of international governments and their people.
This turbulent year alone has seen terrorism, war, global food shortages and economic turmoil. Yet that's hardly the end to the challenges that people will face in the 21st century – according to Patten, the world can also anticipate having to grapple with energy security, climate change, migration, international drug trafficking, terrorism, water shortages and epidemic disease.
To research and analyze the issues covered in What Next?, Patten drew on his vast experience as former EU Commissioner for External Affairs, a one-time Cabinet member and member of the British Parliament and, most famously, the last British governor of Hong Kong. His decades of experience as a politician have given him a unique insider's perspective on Asia in general, and China in particular.
"Dealing with Asia, I've gained an appreciation of the dynamics – and the consequences – at work here," he says. "As China has become one of the largest economies with increasing political clout, it plays an important part in how global power will realign in this new geopolitical landscape."
While many Western commentators have worried about China's rise – a concern that he dismisses as "overblown" – he observes that China has been the world's largest economy for 18 of the last 20 centuries. Instead of thinking of China as a threat, he believes that what the West and China need is more cooperation and dialogue at the highest levels. In particular, one 20th-century presumption that will have to go is the idea that China and the United States will face a "clash of civilizations."
As a clear beneficiary in the liberalization of markets, it's hardly a secret that China has made great strides over the past 25 years, lifting 400 million people out of poverty and cementing its place as an economic powerhouse. At the same time, in many ways China is a microcosm of the 21st century challenges that Patten elegantly outlines in What Next?.
China's re-emergence naturally poses multiple questions for its government and its people. "China's three biggest challenges are the environment, water shortage and its growing economic gap between the cities and the countryside," says Patten. "All of these will have to be addressed in the next few years."
Where will the solutions come from? Patten wrote What Next? before the current meltdown in the global economy, but even after recent events he remains a firm believer in free markets, especially in their ability to redistribute capital and lift developing countries out of poverty.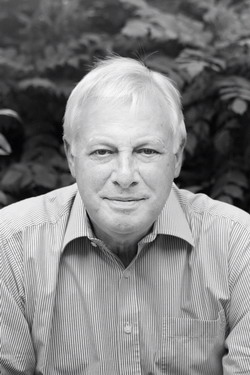 "What's going on is a failure of regulations in the market system and poor government," he says. Nor is the malaise across oceans and continents a fault of modern late capitalism. "Globalization is as old as time, driven by technological advances," he says, citing as an example the progress of the Industrial Revolution after the invention of the steamship.
No stranger to conflict, Patten is also an optimistic believer in the spirit of the human race, especially as expressed through international organizations such as the United Nations, the World Bank and the European Union. Although these organizations have all come under heavy criticism, Patten believes that high-level partnerships will ultimately prevail over national differences and create solutions for what ails us.
So why does this proud flag-bearer for internationalism avoid the Big Mac? An advocate of Italy's Slow Food movement, Patten admits that he simply appreciates a real beef burger. As he writes in What Next?, "Globalization is ultimately about choices exercised on a global level: economic choices, lifestyle choices and identity choices."
Oct 31
Book Talk: What Next? with Lord Chris Patten
With the 21st century off to a tumultuous start, Lord Chris Patten, politician, bestselling author and former Governor of Hong Kong discusses his latest book, What Next? Surviving the 21st Century and how humanity can work together to face these challenges. Tickets must be purchased in advance. RMB 100-220.
7.30pm. The Bookworm (6586 9507)
Nov 1
Book Talk: What Next? with Lord Chris Patten
Lord Chris Patten discusses What Next? at the European Union Chamber of Commerce's Saturday Breakfast. Advance registration is highly recommended. For more information, see the EUCCC website. RMB 200 for members, RMB 400 for non-members.
9.30am. Grand Millennium Beijing (8587 6888)
Comments