Tuesday Film Roundup: International Student Film Festival and Korean Film Festival
Film News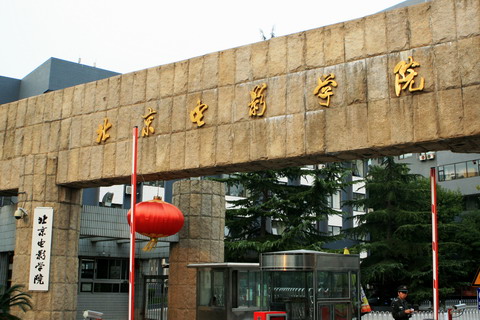 International Student Film Festival of the Beijing Film Academy
This year's festival lineup includes works drawn from an applicant pool spread over 40 countries, and will even show one or two feature films. Each film showing will include a Q&A session, allowing audience members to question the filmmakers, who are all flown into Beijing to be on hand for the event, in an informal setting. The festival organizers and committee members include renowned filmmakers (and BFA graduates) like Tian Zhuangzhuang (The Blue Kite, The Horse Thief) and Xie Fei (Girl from Hunan, the leading filmmaker of the Fourth Generation). It's also rumored that Jia Zhangke and Zhang Yimou might participate in the judging and awarding of certain films. The BFA International Student Film Festival runs from Nov 9-15 at the Beijing Film Academy. Tickets are RMB 3 and are available at BFA. See the official site for more details and a detailed schedule.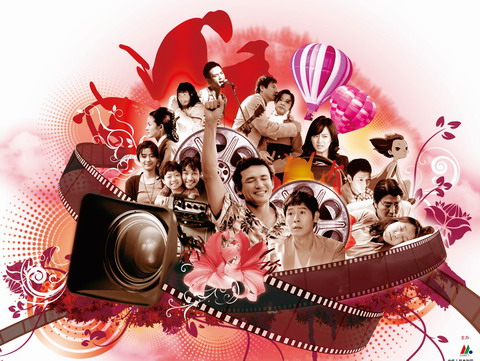 Korea Film Festival 2008
Starting this Friday, Star City and Xindong'an cinemas in Wangfujing will host Beijing's 4th Korean Film Festival. The festival will feature 12 recent releases from Korea with many of the screenings being attended by directors who will answer questions about their films after the screening. The event gets under way with a screening of The Happy Life on Friday night at Star City, which will be attended by the film's director Joon-ik. The other eleven films being exhibited are: Secret Sunshine (Lee Chang-dong), Christmas in August (Hur Jin-ho), Miracle on 1st Street (Youn, JK.), Bunt (Park Gyu-tae), Yobi, the Five-tailed Fox (Lee Sung-gang), A Man who was Superman (Chung Yoon-chul), 200 Pounds Beauty (Kim Yong-hwa), Maundy Thursday (Song Hae-sung) and Beyond the Years (Im Kwon-taek).
Tickets to films at Xindong'an are RMB 30 or RMB 240 for a package that allows you to see all 12 films. Star City screenings are RMB 40 or RMB 360 for the ticket package. You can find a full schedule at the cinema's official website. Expect the films to be in Korean with Chinese subtitles.
New Arthouse Cinema in MOMA
Broadway China, the company behind the Star City and Xindongan cinemas in Wangfujing, have revealed that they plan to open a new cinema called Broadway MOMA Cinematheque inside the MOMA residential complex near Dongzhimen early in 2009. The cinema will screen arthouse titles and older films that they aren't able show at their other two cinemas in Wanfujing. Sources also revealed that they will have a large library of film-related books available to hire for members.
European Film Festival
We received news this week that the many European embassies in the capital are busy preparing for China's first Annual European Union Film Festival that's set to take place in December. An early list of films, that is still unconfirmed, consists of films from over 20 countries and includes popular films like Once from Ireland, La Môme (My Life in Rose) from France and The Last King of Scotland from the UK on the list.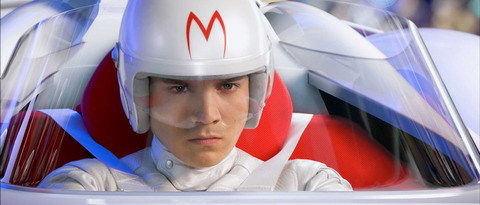 The Pirate DVD meets its Match?
WSJ and Variety report on a new Video on Demand service that Warner Bros plan to unveil in attempt to defeat the prevalence of pirate DVDs and illegal downloads in the China market. In theory the VOD plan sounds like it could be a winner - paying RMB 4-7 for a film of guaranteed high quality and with subtitles that don't come from an automated translation program seem sure to be a better choice than paying 8 kuai for a poor quality disc that gives out half way through the film or with meaningless subtitles. Unfortunately, the choice of the first films for release in the new system display the weakness of the plan: I am Legend, Fool's Gold and Speed Racer all showed at the Chinese cinema earlier this year and are already gathering dust on the DVD shelves.
In Other Film News


The latest Bond film Quantum of Solace has achieved the highest opening day box office takings of any film released on the mainland this year. The uncut version of the film was released in China 9 days before its American release and took in RMB 11.4 million on opening day. Keep reading below for today's screening times.
The director of Mongol, an epic about the early life of Genghis Khan which never made it to China's big screen but proved a popular DVD and got some great reviews, has announced that he is making a film about the adventures of Marco Polo. According to the ABC, Sergei Bodrov is working on a project called The Silk Road: The Adventures Of Marco Polo.
Painted Skin has become one of the few films to break the RMB 200 million mark at the Chinese box office.
James Bond fans who stayed up late to catch the midnight premiere of Quantum of Solace got to see the trailer for Chen Kaige's Mei Lanfang biopic. The English name of the film has now been changed to Forever Enthralled.
Jackie Chan is said to be working on a new project called Junior Solders.
Taiwan's Golden Horse Film Festival kicked off last week.
Our favorite Chinese actor, Ge You, has two films coming out over the Spring Festival period. The bald actor will don a wig in Taohuayun (桃花运) and will stick with his trade mark baseball cap for his role in Feicheng Wurao (非诚勿扰).
Films Around Town
Screening Times for Films in Beijing – Tuesday Nov 11
(All times and prices have been taken from today's Beijing News or this website – it would be a good idea to call and confirm details) If you can read Chinese, this is by far the best site to consult.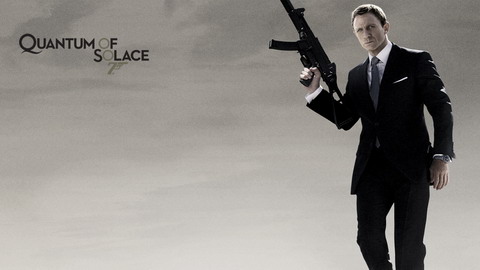 007: Quantum of Solace
The high-octane adventures of Bond (Daniel Craig) continue. This new mission sees the martini-gulping international man of mystery teaming up with old friends to navigate a minefield of treachery, murder and deceit. Early reviews have been good, but not great. See trailer here.
16:00 16:55 17:15 17:35 17:55 18:15 18:35 18:55 19:10 19:30 19:50 20:30 20:50 21:10 21:25 21:45 22:05 22:25 22:45
Xidan
New Capital Cinema
16:15 16:35 16:55 17:15 17:35 18:05 18:25 18:45 19:05 19:25 19:45 20:15 20:35 20:55 21:15 21:35 21:55
Sanlitun
Village Mega Box
16:30 17:00 18:00 18:50 19:20 19:50 20:20 21:10 21:40 22:10
Haidian
UME International Cineplex
16:05 16:55 17:40 18:10 18:20 18:30 19:00 19:45 20:15 20:25 20:35 21:05 21:50 22:20 22:30 22:40 23:15
Stellar International Cineplex
16:20 18:30 20:40 22:50
Wangjing
Stellar International Cineplex
16:10 16:50 17:20 17:50 18:20 19:00 19:30 20:00 20:30 21:10 21:40 22:10 22:40
Wangfujing
Star City
16:10 16:40 17:10 17:40 18:10 18:40 19:10 20:10 20:40 21:10 21:45 22:10 22:40
17:25 19:25 21:25
Dongsishitiao
East Gate Cinema
16:00 17:00 17:30 18:00 18:30 19:00 19:30 20:00 20:30 21:00 21:30 22:00 22:30
Shuangjing
UME International Cineplex
16:00 16:25 16:50 17:15 17:40 18:05 18:30 18:55 19:20 19:45 20:10 20:35 21:00 21:25 21:50 22:15 22:40 23:00
Zhongguancun
Mega Box
18:40 19:15 19:50 20:10 20:40 21:00 21:35 22:10 22:30 23:00
Yayuncun
Sun Cinema
17:00 17:30 19:00 19:30 21:00 21:30
East Fourth Ring Road
Espace France Cinema




16:30 17:30 18:30 19:10 19:30 20:30 21:10 21:30 22:30 23:05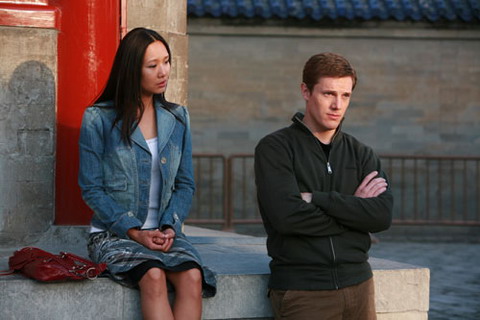 Waiting in Beijing
Set in Beijing, this film is about the relationship between an American guy and an Iraqi woman. The film just picked up a couple of awards at the lesser-known Action on Film (AOF) Awards. You can take a look at the official site here.
18:00
Xidan
New Capital Cinema
16:20 20:30
Stellar International Cineplex
16:45 20:30 22:25
Wangjing
Stellar International Cineplex
19:45 21:35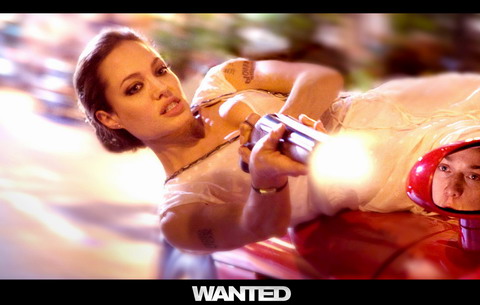 Wanted
Wanted marks James McAvoy's third appearance on the Chinese big screen this year. Unlike his earlier roles in Atonement and The Chronicles of Narnia, McAvoy plays the stereotypical apathetic young man who's stuck in a dead-end job but is offered an escape when he's introduced into the exciting world of assassins by a beautiful and dangerous woman called Fox (Angelina Jolie). It all sounds as if it's based on a comic book, that's because - as with a lot of blockbusters these days - it is. The film received positivie reviews when it was released in the States back in July, you can view some here. Take a look at the trailer here.
Xidan
New Capital Cinema
17:05 19:10 21:15
Haidian
UME International Cineplex
21:15
Wangjing
Stellar International Cineplex
15:05 18:50 22:30
Wangfujing
Star City
18:00 20:00 22:00
17:10 19:10 21:10
Shuangjing
UME International Cineplex
15:30 19:30 21:30
East Fourth Ring Road
Espace France Cinema




17:00 17:40 18:50 19:30 20:40 21:20 22:40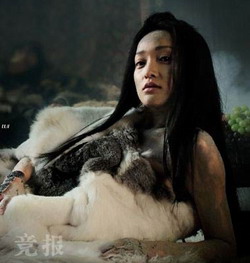 Painted Skin (画皮 Hua pi)
Painted Skin is Chinese thriller that centers on a vampire-like woman who eats the skins and hearts of her lovers. Starring both Zhou Xun and Zhao Wei, the film looks ridiculous but should attract plenty of viewers. You can take a look at China Beat's review of the film here and the trailer (with English subtitles) here.
Xidan
New Capital Cinema
16:30 17:45 18:35 19:50 20:40 21:50
Wangjing
Stellar International Cineplex
20:15
Shuangjing
UME International Cineplex
18:20 20:20
Journey to the Center of the Earth 3-D
Brendan Fraser stars in this remake of the Sci-fi classic. Read reviews here and view trailer here.
17:00 19:00 21:00
Haidian
UME International Cineplex
16:30 18:15 20:00 21:45
Shuangjing
UME International Cineplex
16:25 18:10 19:55 21:40
East Fourth Ring Road
Espace France Cinema




16:10 17:50 19:30 21:10 22:50
Other Films Showing the Week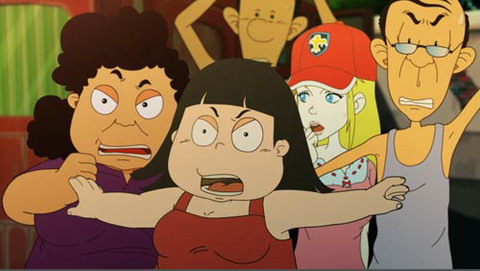 Zhen Gonfu
This animated feature is based on the well known TV series "Happy Dongxi". The film aspires to be the Chinese Simpsons but it can't live up to the title. Set in Beijing, the animated film follows the adventures of a "typical" family. Take a look at the trailer here. In Chinese, no English subtitles.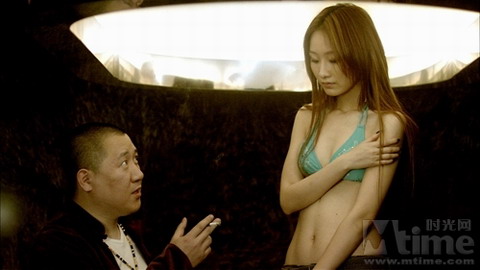 City of Trance ( 海上梦境 Haishang Mengjing)
This indie film follows inter-locking love stories set in a ultra modern Shanghai. You can find out more about the film here, take a look at the trailer here and read a review here. In Chinese, no English subtitles.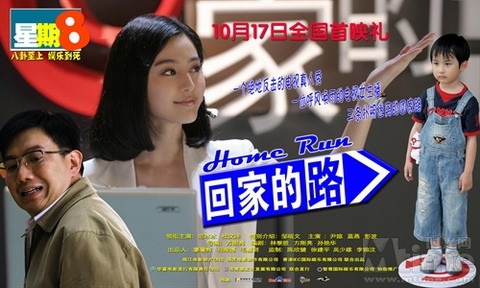 Home Run (回家的路 Huijia de Lu)
A movie that follows the story of three people; a female anchor, a single father and a lost kid. The three of them gain notoriety through a reality show of the same name. Everything about it suggest it sucks, view the trailer here. In Chinese, no English subtitles.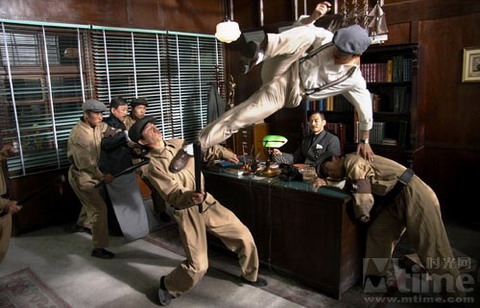 Champions (夺标 Duobiao)
This low-budget film tells the story of how the Chinese martial art team performed at the 1936 Berlin Olympics. Reviews suggest this film also sucks, view the trailer here. In Chinese, no English subtitles.
Wushu (武术之少年行 Wushu Zhi Shaonianxing)
Directed by Sammo Hung and produced by Jackie Chan, the film follows the growth and self-improvement of two brothers who have been studying in a wushu school since they were young. View the trailer here. In Chinese, no English subtitles.
The Butterfly Lovers (剑蝶 Jiandie)
The presence of one half of the Taiwanese pop duo Twins in the cast of this adaptation of the Chinese legend of the Butterfly Lovers should be enough to ensure it rakes in quite a bit at the box office. No English subtitles. View trailer here.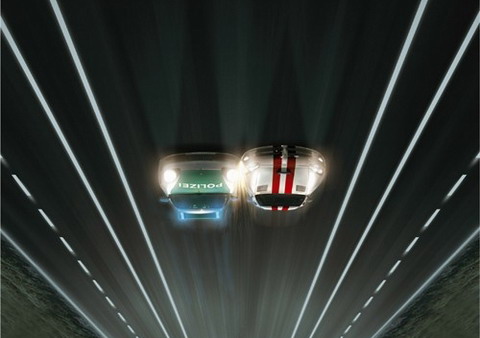 Autobahnraser
Again, we're left wondering why Chinese film authorities thought that this "poor man's Fast and Furious" produced in 2004 would appeal to Chinese audiences at the end of 2008? You can view the trailer here.

Super Typhoon (超强台风 Chaoqiang Taifeng)
Billed as China's first super disaster movie, this film looks dismal. An attempt to make a big budget film on a small budget. It's the first of the 5 Chinese films being screened to mark the 30th Anniversary of the Opening Up and Reform Policy. You can take a look at the trailer here.
Connected (保持通话 Baochi Tonghua)
This action thriller is directed by HK director Chan Muk Sing of New Police Story fame and is a remake of Hollywood thriller Cellular. The film tells the story of an ordinary guy (Louis Koo) who one day receives a call for help from a random woman (Barbie Hsu) who has been kidnapped by a brutal gangster (Liu Ye). After some struggles he decides to attempt to rescue the unknown woman. Click here for reviews and here to view the trailer.
Upcoming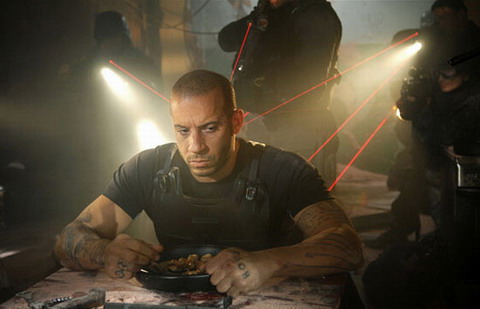 Nov 17
Babylon AD
You can take a look at some of the terrible reviews of this French-US co production here. View the trailer here.

Nov 21
Hell Boy 2: The Golden Army
Take a look at the surprisingly positive reviews here and trailer here.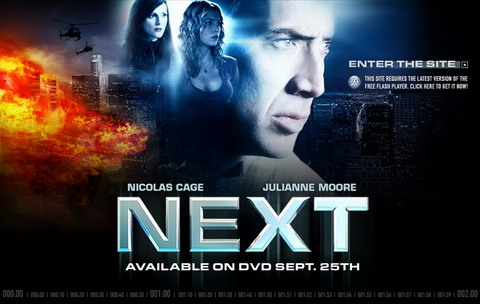 Nov 27
Next
Implausible Nicolas Cage vehicle that's been out on DVD for an age. Reviews here and trailer here.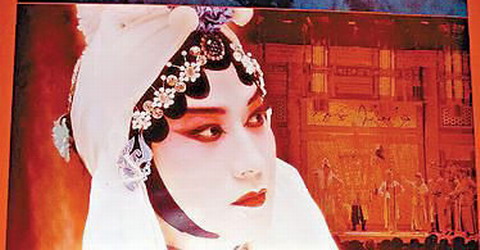 Dec 12
Forever Enthralled (梅兰芳

Mei Lanfang
) A biographical account of iconic Peking Opera star Mei Lanfang directed by Chen Kaige and starring Beijing-born singer Leon Lai. Ziyi Zhang stars as Mei's lover Meng Xiaodong. More info available here. You can look at the "trailer" - it's really just a selection of still images taken from the film set to a Peking Opera sound track - here.
Links and Sources
Comments