The Middle Way: Chef Wang Wei's Yunnan Delights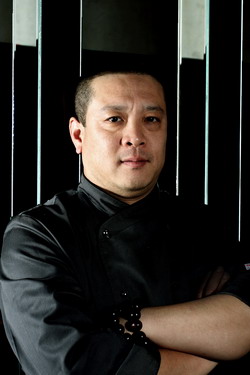 Middle 8th Restaurant may not be the fanciest or flashiest on the block, but it has stood the test of time with a consistently loyal crowd of patrons – the restaurant took the top spot for Yunnan restaurants in the Beijinger's 2009 Reader Restaurant Awards. We spoke last month with chef Wang Wei about Middle 8th's success, the travails of the kitchen and the unique flavors of Yunnan.
Where do you come from? How long have you been a chef? I'm a hundred percent Beijinger and have been a chef for over 21 years. I used to be a chef in Quanjude, Hong Kong Food City and Da Dong Roast Duck restaurant. I've been working at Middle 8th for over five years.
What makes Yunnan food unique? Yunnan alone is home to 32 of the 56 minority groups in China and the climate is mostly wet. This makes Yunnan dishes sour and hot and quite similar to Sichuan and Hunan cooking. Most of Beijing's restaurants are homestyle, so the cuisine is relatively novel here.
How did you learn Yunnan cooking? Did someone teach you or did you learn yourself? I learned from a peasant family in Yunnan collecting and devising my own series of Yunnan dishes tailored to the tastes of northerners.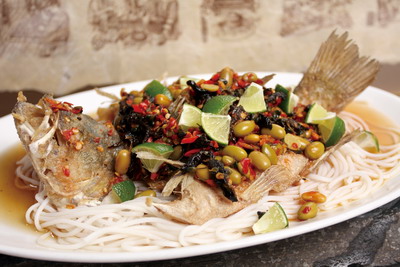 What type of people make up the majority of your customers? More than 80 percent of our diners are white-collar workers, but the general cost of a meal is RMB 80-100 per person. It's not very expensive.
Why do you think Middle 8th has been so successful? I think the success of Middle 8th is due to our innovative dishes, service and decent decor.
Have you had to change your Yunnan dishes to cater to Beijingers' tastes? Eighty-five percent of our raw materials are imported from Yunnan, but we've changed a great deal of the original cooking methods – there are lots of minorities in Yunnan, so even the locals have many different ways of cooking. That means the cuisine is really distinct. And since it's next to Southeast Asian countries like Thailand and Vietnam, Yunnan's dishes have also incorporated some Southeast Asian influences. Since Beijing is a metropolis, our dishes are not only cooked for Beijingers, but also for people from other cities and even other countries. For example, we have a dish called hong san duo, which is made from a tomato and meat mash – a bit like spaghetti bolognese, only we use rice noodles instead of spaghetti, which makes the dish quite appealing to Western tastes. But since this is, after all, a Yunnan restaurant, we can't put the cart before the horse, so we've still maintained a foundation of authentic Yunnan cooking methods.
How do you feel about your work as a chef? Most Chinese cooks are very specialized, but a real chef should be versatile. If a chef made himself out to be just a cook, he'd never make a real dish. Without thought, interests, and living, how could he make great food? So I think a chef must have a broad range of interests to broaden his vision. It's really a pleasure to be a chef, improving myself by seeing and thinking more – I never tire of it.
Do you know how to make any non-Chinese dishes? Are there any in particular that you enjoy? I can also make French, Italian and Thai dishes. I particularly love making French cuisine.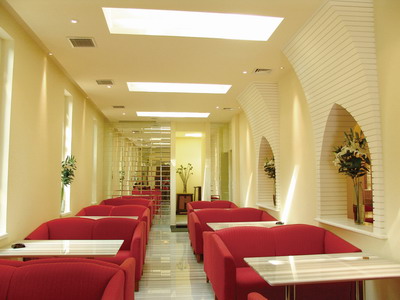 What's your favorite dish at the restaurant? At Middle 8th, my favorite dish is guoqiao mixian ("crossing the bridge" noodles, 过桥米线, RMB 20). We choose three-year-old chicken and take eight hours to make the soup for this dish. There are no additives, so it has a great natural taste.
Do you cook at home? (Laughs) Rarely at home – I just cook very simple dishes. I just try to relax instead.
What would you be if you weren't a chef? Hmmm, maybe an artist, designer or collector. Chinese cooking places heavy emphasis on color, flavor, smell, and appearance – it's quite similar to art and design.
What other restaurants do you like to eat at in Beijing? I love to visit Maxim's de Paris and Firstar.
Maxim's de Paris Daily 11am-2pm, 5-10pm. 2/F, Chongwenmen Hotel, 2 Chongwenmen Xidajie, Chongwen District. (6512 1992,6512 2211 ext 1031) 马克西姆, 崇文区崇文门西大街2号崇文门饭店2楼
Firstar Daily 11am-midnight. 18 Xiaoyun Lu, Chaoyang District. (6460 1981) 浮士德, 朝阳区霄云路18号
Middle 8th Restaurant 1) Daily 11am-10.30pm. R17, Zhongguancun Plaza Buxingjie, 15 Zhongguancun Dajie, Haidian District. (5172 1728/9); 2) Daily 11am-11pm. Zhongbalou, Dongsanlitun, Chaoyang District. (6413 0629, 6417 9395) www.middle8th.com 中8楼, 1) 中关村大街15号,中关村广场步行街R17; 2) 朝阳区东三里屯中八楼
Interview by Wang Xueqiao; Taken from the April 23rd edition of Agenda, out around town now. To find out where to grab a copy, send an email to distribution@agendabeijing.com
Comments