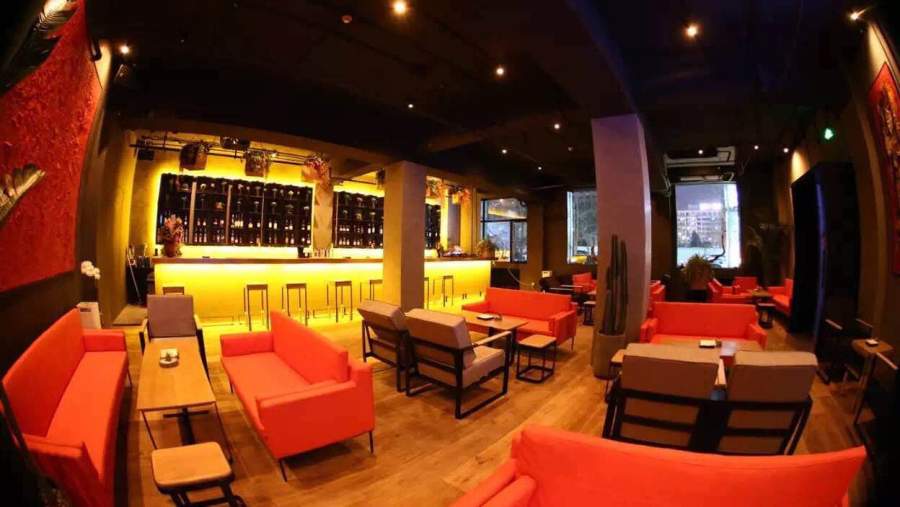 Toast 2016 with Tea Cocktails at Courtyard 4's Newest Venue, Long Jing
Long Jing Space is a tea house by day, and a cocktail bar by night.  And while such environments may appear to be totally disparate, they are in fact deftly blended together at this new Courtyard 4 venue, because the bartender mixes these "cockteals'" booze and tea leaves with ease.
Throughout the afternoon, the shelves behind Long Jing's bar are stacked with the dozens of the owners' very own "theCha" brand of tea canisters, featuring everything from Fuzhou jasmine to Jiangsu's Yixing black leaf variety, and dozens more. But patrons who arrive after 5pm will be surprised to see that those shelves rotate, revealing hidden compartments stacked with bottles of fine vodka, whiskey, and wine. 
Those elements set Long Jing apart, according to Boris Steiner, one of the venue's investors and part of the team spearheading its aesthetic. He says, "What's exciting about this place is that we have created a completely new lifestyle concept. By opening during day as a modern tea house, and then turning – literally, as the racks in the back turn – into a lounge in the evening, we hope that every guest can find something they like."
This past Wednesday evening, bartender Li "Jackie" Hongliang readied a concoction of Grey Goose vodka, crushed strawberries, French Monin strawberry syrup and a cupful of freshly brewed Fuzhou jasmine tea. Served in a martini glass with a sliced strawberry perched on the rim, and priced at a slightly steep RMB 80, the cocktail is refreshing and its hints of jasmine fragrance are soothing, but the tea's taste is a bit too overpowered by the drink's sweeter elements. A far better choice is Jackie's combination of 12-year-old Bowmore whiskey, blended with black leaves from Yunnan's Mt. Jingmai. That earthier tea coalesces much more smoothly with the single malt than the aforementioned vodka and jasmine, resulting in a tartly refined flavor that's perfect for a chilly winter evening, and making it worthy of its RMB 90 cost. Jackie also drops a stick of cinnamon in the glass for good measure, making this cocktail's aroma all the more enticing.
The gentle taste of that black tea whiskey bevy is well suited for Long Jing's loungey atmosphere, which consists of low, laid back seating and dusk shaded walls punctuated by a few vibrantly colored stucco style hangings, which are as minimalistic and textured as the drinks.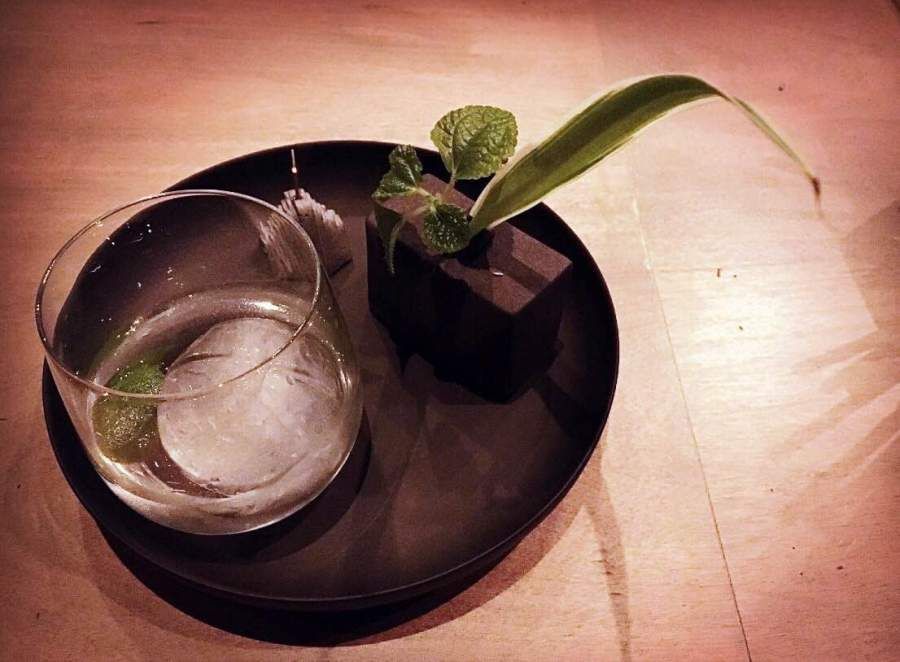 Steiner also recommends the venue's signature eponymous drink, comprised of sake, gin and green Long Jing tea, and priced at a much more reasonable RMB 30. And any Beijingers scrounging for last minute New Year's Eve happenings are sure to be satisfied by Long Jing's "tea royal" party. Its theme is a variation of Kir Royal, a French New Year's cocktail consisting of champagne and crème de cassis blackcurrant liqueur. Long Jing's "tea royal" twist on the bevy consists of champagne and a tea syrup made from black, green and oolong leaves. The cocktail's costs varies from RMB 70-100, depending on the type of Champagne selected. 
"That's actually what makes me excited about the party," says Steiner."We'll offer our guests a completely new and creative way to drink champagne and start the New Year."
Long Jing Space
112, Bldg 22, 4 Gongti Beilu, Courtyard 4 (opposite of the 1949 west entrance, near Jing A, Okra), Chaoyang District (6593 5998)
朝阳区工体北路4号机电院22号楼112
Photos: Kyle Mullin, courtesy of Long Jing Space
Comments