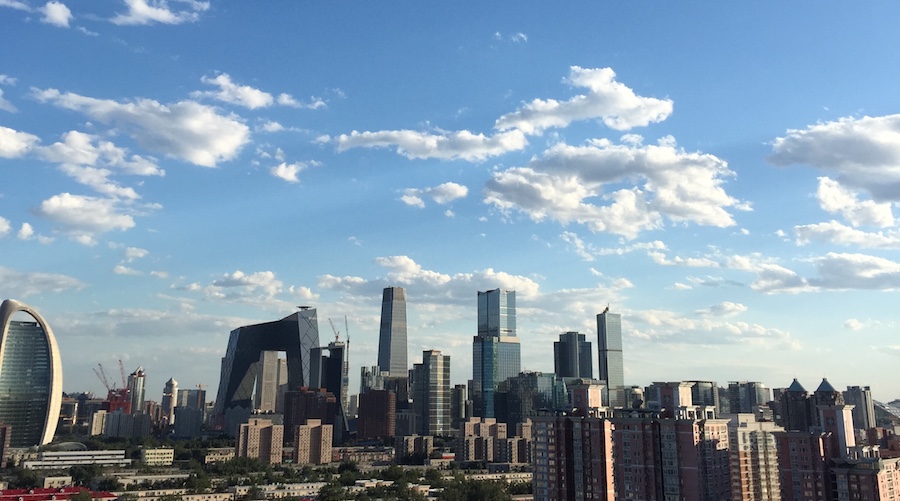 How to Have an #Instaperfect Trip to Beijing
Who doesn't want to catch a #perfect #photooftheday during a trip to unknown territories, the kind that gives your friends the ultimate #travel envy? Ok, ok, we'll stop with the hashtags. Below we've rounded up some of the best things to do in the city that are not only, you know, enjoyable, but will also make for some great Instagram shots. Remember, you miss 100 percent of the shots you don't take (that's what that means, right?). 
RELATED: Beijing's Best 5 Instagram Accounts
Capture some kitschy sugar animals
@sakurasisiy
Traditional crafts don't get much more 'grammable than this. To make these tasty takes of balloon animals, which can be found all over the city in touristy areas, vendors take a blob of warm melted sugar and then use a technique similar to glass blowing to shape the sugar into a menagerie of animals (the 12 animals of the Chinese zodiac are particularly popular). They are edible, but we wouldn't necessarily recommend it ...
Lunch: Try out your best noodle lift
@lettucedine
Did you know that there's an entire Instagram account dedicated to lifting up noodles and taking pictures of them? No? Don't say we never teach you anything here at the Beijinger. Get a piece of the action by grabbing a bowl of the Beijing classic, zhajiang noodles, at, say, Siji Minfu Zhajiangmian and tagging your picture #liftingnoodles. To be honest, we could dedicate an entire blog to all the noodles you could eat while in Beijing, but another great option is the Shaanxi-style youpo (literally meaning 'hot oil') noodles at down to earth Ling Er Jiu.
RELATED: What to Eat in Beijing: A Visitor's Guide
Sunset from the top of Jingshan Park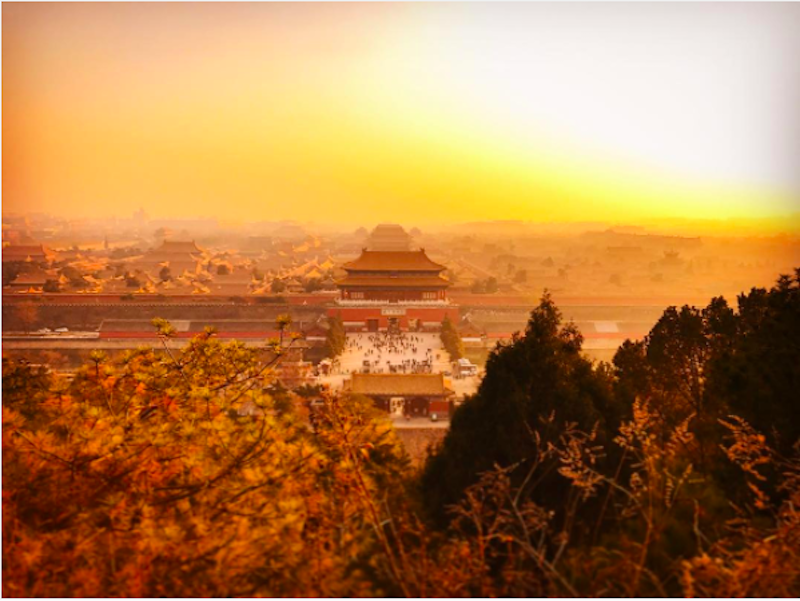 @atom_n_eve7
Located just north of the Forbidden City, Jingshan Park is one of the highest points in the center of the city and affords great views over said palace and the surrounding hutongs. Admittedly you'll need the weather and AQI levels to cooperate to get a perfect shot, but it's worth the climb to the top of the hill either way.
Dinner: Peking duck
@lostplatefoodtours
No matter how long you're in Beijing for, you've got to have at least one meal of Peking duck. Peking duck's glistening skin and juicy meat make it the perfect Instagram #foodporn shot. Bonus points if you get the chef in your shot, too. We're big fans of the duck at Siji Minfu, which also serves up some pretty tasty version of other traditional Beijing dishes (a chance to kill two Instas – Peking duck and your zhajiangmian – with one stone, perhaps?).
Bonus round: A before and after pollution shot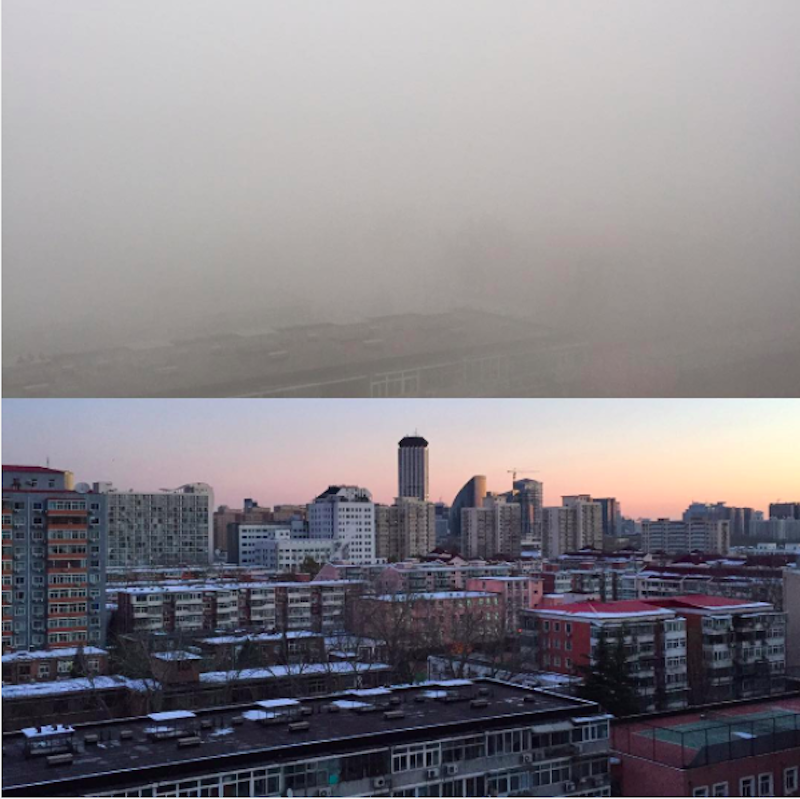 @kooiengak
It might not be a bonus to your trip (or your health), but a sudden increase in the AQI at least makes for a classic photo op. This works particularly well if you fit in an iconic Beijing building shrouded in smog. Oh, and be sure to tag #airpocalypse. 
Note: Of course we're aware that Instagram is blocked in China. Not that we'd condone the use of a VPN, but ... and while you're on there, don't forget to follow us on @the_Beijinger, and follow yours truly on Instagram at @gongbaobeijing. 
More stories by this author here.
Twitter: @gongbaobeijing
Weibo: @宫保北京
Photos taken from Instagram 
Comments