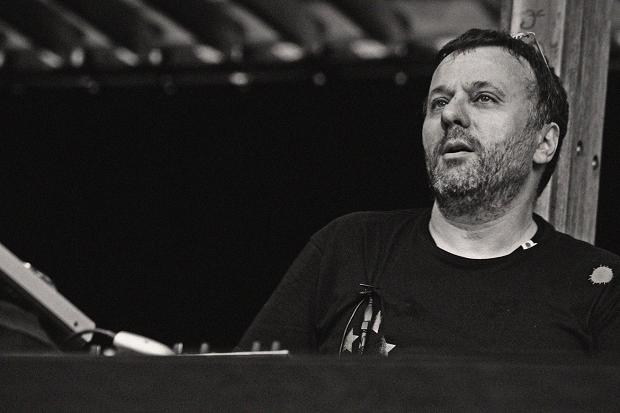 Beijing Beats: François K, Ping Pong Discoteque, Soul Party Vol. 2, The Spice Cabinet, Do Hits!
Beijing Beats brings you the best in Beijing nightlife each weekend so that you can soothe the woes of a long a stressful week with some out-of-body gyrating and some experiences you'd rather forget come Monday. Check the weekend's full list of nightlife events here.
Friday, March 17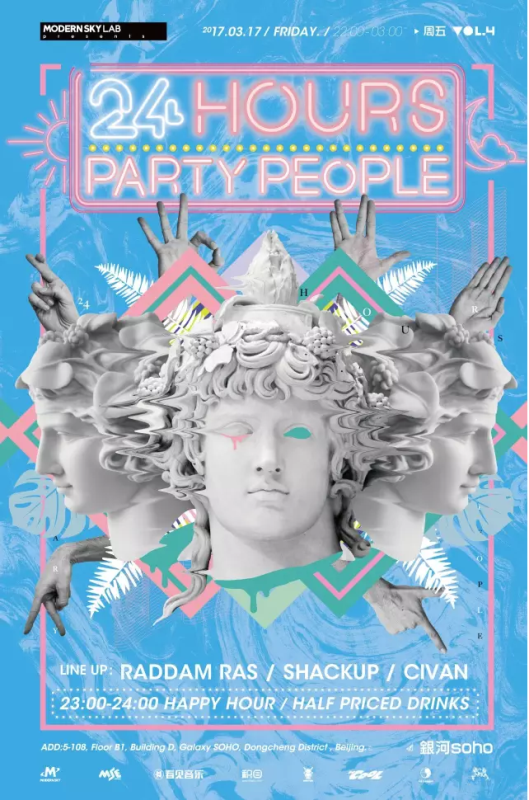 24 Hour Party People: Raddam Ras, Shackup and Civian at Modernsky Lab
Modernsky Lab turns it up this weekend with a lineup to blast you over the finishing line even before the weekend has begun. DJs Raddam Ras, Shakup and Civian will spin at the club, bringing to life Beijing's hip-hop, trap, juke and dubstep scene. Drinks are half-price. 11pm-late. Modernsky Lab
François K (pictured at top)
François Kevorkian, alias François K, is a French DJ of Armenian origin, remixer, producer and record label owner. Having started his career in renowned clubs such as the Paradise Garage and Studio 54, the New York City resident is widely considered one of the forefathers of house music. He's worked with countless artists, including Yoko Ono, Cesária Évora, Nina Simone, etc. Eddie Lv provides support. Price TBC. 10pm. Dada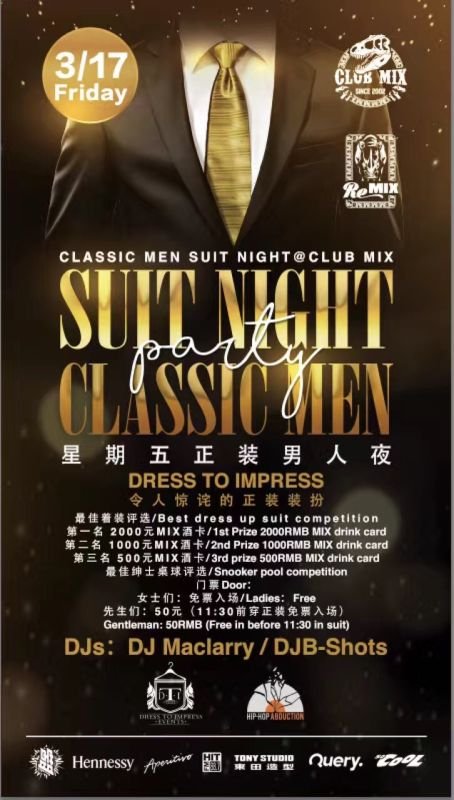 Classic Suit Night at Club Mix
Dress to impress this St. Patrick's Day at Club Mix's Classic Suit Night. There will be a best dressed man competition as well as a snooker competition. It doesn't get more manly than this, folks. The best dressed winner stands to win RMB 2,000 in prizes. DJs Maclarry and DJ B-Shots will be spinning throughout the night. Free entry for ladies, and men in suits before 22.30pm. Club Mix.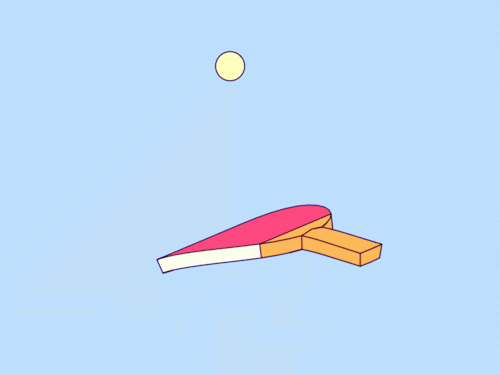 Ping Pong Discoteque
Migas' ping pong table only comes out on the weekends, so take time to play a match and listen to two of Beijing's top DJs play all night long. Migas will combine this weekend's Ping Pong Social club with their regular dance parties for a vibe that looks to be half sweaty, half dance, and whole lotta fun . 10pm-end. Migas

Saturday, March 18

Sunday, March 19
Comments