CCTV Accusations of Japanese Radioactive Food Cause a Media Meltdown, Muji Caught in the Middle
It was supposed to be a night where the spotlight was shone upon unscrupulous retailers. Instead, a media blunder has reflected the attention of China's annual consumer rights special back onto itself, revealing it to be poor investigative reporting.
Coinciding with International Consumer Rights Day, the eponymously-named "315" was broadcast Wednesday night (March 15) on CCTV, giving a voice to fed-up Chinese consumers. This year, the two hour-long gala targeted its sights on Muji, accusing the Japanese retailer of committing a "serious breach" by selling two imported food products contaminated with radiation.
The sensational accusation is especially resonant to Chinese consumers for drawing upon their most prevalent concerns: food safety, the superiority of imported goods, and a confirmation to nagging rumors that have persisted for years that Japanese food imports are tainted from the 2011 Fukushima nuclear disaster.
Carrying the authority of the state-run broadcaster, it was the gotcha moment that international retailers have come to dread.
In previous years, the 315 television gala was successful in shaming Tim Cook into a public apology after Apple was exposed for its poor after-sales service in 2013, while the following year saw McDonald's retrain some of its Chinese staff as a result of the influential show. 
315's courage in taking on big business didn't slow down this year. In addition to Muji, 315 trained its sights upon sporting goods giant Nike, accusing it of misleading Chinese consumers when its "Hyperdunk" basketball shoes were discovered to be missing the advertised cushion inserts.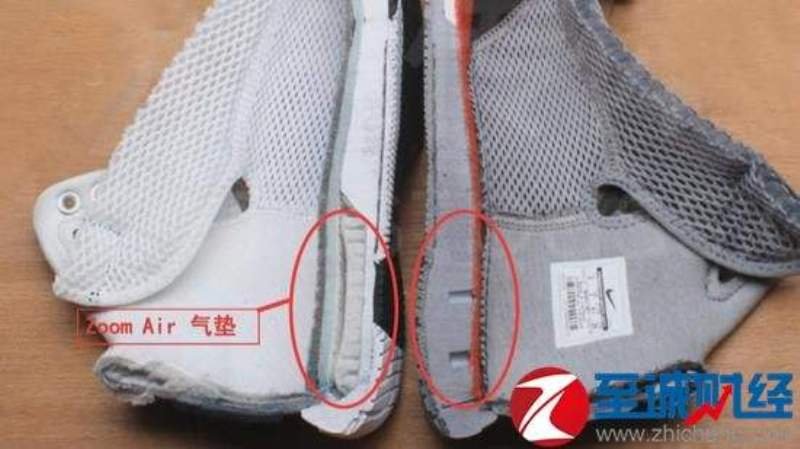 The accusations of importing radioactive food is certainly bad press for Muji, which currently has 130 stores in China and hopes to open an additional 50 stores this year alone. Through a marketing style that proudly emphasized its Japanese origins, Muji had built up a loyal following of Chinese consumers who equate the brand with "quality."
And yet, that trust has now been destroyed ... or has it?  
The official Weibo account for Muji released a statement Thursday morning that completely refuted CCTV's consumer rights show, diplomatically saying the 315 television had "misunderstood" the facts.
During the show, 315 reported that Muji's imported food originates from Tokyo, citing an address seen on the two imported food items. However, MUJI says this address, which is seen on all of its imported goods, is where its parent company is legally registered and not where its imported products are produced.
On top of that, Muji said that the two imported food products suspected of coming from "radiation-contaminated areas" instead originate from the Fukui and Osaka prefectures, respectively. And, because you're only as good as your "chop" in the bureaucracy of China, Muji also published multiple pages of signed and authorized receipts to back up their claims.

Pages upon pages of receipts may not mean much to you, but it is enough for China's own Shanghai National Inspection Bureau to throw its support behind the Japanese retailer, confirming that Muji's imported goods do not come from radiation-affected areas.
READ: Tension Rises in Beijing's South Korean Community as THAAD Missile Dispute Intensifies
But what has been more telling are the numbers of Chinese netizens voicing support for the foreign retailer from across the sea. Despite a prevailing nationalistic atmosphere that compell the Chinese to express homeland allegiance, numerous comments voice support for Muji with one comment reading, "The 315 [show] is deliberately misleading [the audience]. I feel as though Muji has been grievously wronged."
However, as prestigious as proper paperwork is, in the end none of this will matter.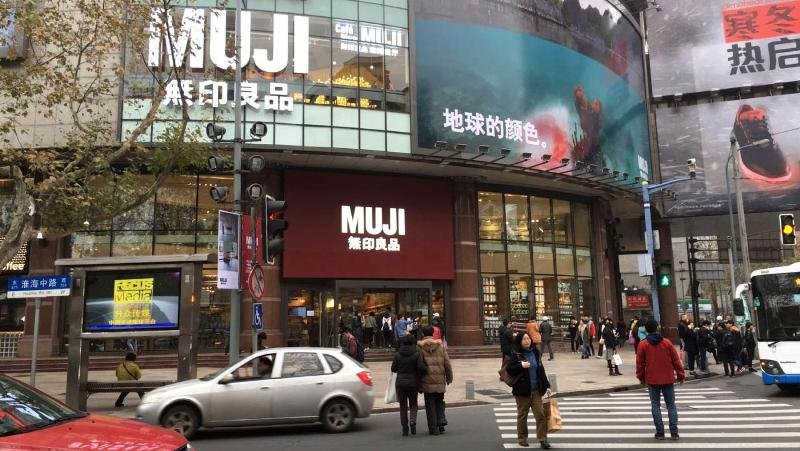 Even though MUJI can vouch for its imported products, the Japanese retailer has been swept up in a huge nationwide ban on Japanese products.
The China Food and Drug Administration (CFDA) announced the ban on Thursday after a Shenzhen supplier was found to be importing products that come from locales affected by the 2011 Fukushima disaster. Reports say that stickers were used to cover up unsafe manufacturing locations on the imported goods that were stocked in 7-Eleven among other retailers and include powdered milk, Calbee breakfast cereal, and Niigata-grown rice.
The Shenzhen supplier has been linked to some 13,000 online and offline retailers. However, Muji's name is the one most associated with the illegally imported goods, as seen in this Beijing News report.
Whether or not Muji is getting unfairly treated as a prominent Japanese retailer in China, it remains that China's ban on Japanese food imports goes against international trends.
As reported by International Business Times, the total number of countries with an embargo on Japanese products has steadily dropped from 54 after the 2011 disaster to a current total of 33, "with more nations likely to follow suit and lift the ban." However, based upon popular sentiment, China is not likely to follow the lead of the international community.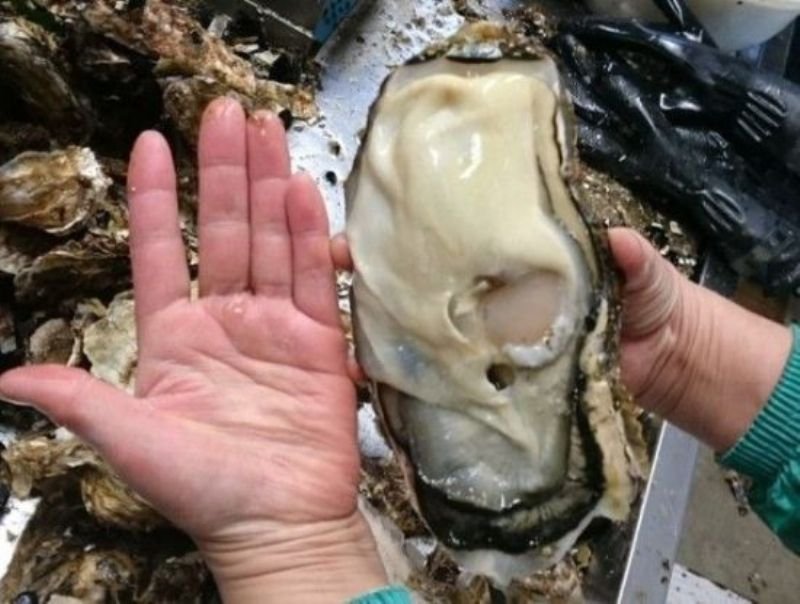 Chinese consumers have long harbored a deep-seated fear of consuming food tainted by the 2011 nuclear disaster, first manifesting itself through a mad rush over iodine salt hoarding. Over the following years, rumors over radiation-contaminated food have continued to buzz on Chinese social media, finally going mainstream this past spring when Chinese news falsely reported Japanese oysters growing to gigantic sizes due to radiation (shown above).
READ: China Gripped in Fear Over Latest Radiation Food Scare
It seems pretty unfortunate that Muji will have to suffer from a Chinese ban on illegal Japanese imports that it wasn't responsible for, but we imagine that they'll do alright in the end. After all, if anyone, it's Muji that knows how to get its mojo back.
Kyle Mullin contributed to this article.
More stories from this author here.
Twitter: @Sinopath
Images: Flamingo Group, Weibo, Tumblr, 52Fuqing, Zhicheng
Comments