More Tourist Shenanigans at Beijing Wild Animal Park, This Time With Kids
A rash of fatalities and intense media attention still isn't enough to prevent the latest incident of tourist misbehavior at Beijing's now notorious wild animal parks.
An entire family including two minors were seen exiting their white SUV on multiple occasions in the drive-thru area of the Beijing Wild Animal Park in Daxing Sunday.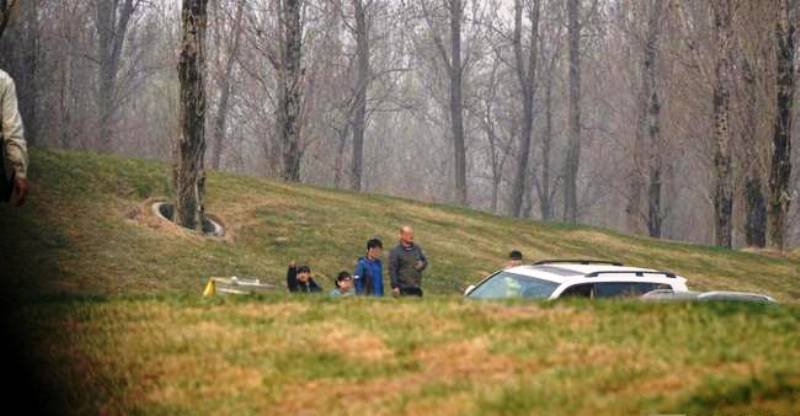 Reports say the unidentified family was told twice by park attendants to return to their car. Visitors are instructed by signs posted throughout the park to refrain from disembarking from their vehicles.
A park marketing spokesperson named Jiang confirmed the family had exited their car, with at least one of the instances occurring in the park's Siberian tiger enclosure.
In regards to the incident, Beijing police told the public to adhere to rules when visiting wild animal parks. On its official Weibo micro-blogging account, the Beijing police warned: "Once again, we'd like to remind the public that tigers aren't vegetarians."
Although the Beijing Wild Animal Park allows its animals to roam freely, the park's inhabitants are isolated from visitors by a 10-meter-deep moat that serves to protect park visitors. Due to this safety measure, park visitors are allowed to open car windows to view and take photographs of the animals.
The threat to public safety posed by Chinese animal parks came to national attention last year when a woman was killed in a tiger attack at the Badaling Wildlife World last summer. As captured on video, a woman named Zhao was dragged away by a tiger after she exited the passenger side of her vehicle to walk over to the driver's side.
Wildlife parks were also involved in a recent fatality in Ningbo when a man was killed by a tiger at the end of January. As in the Badaling incident, a man named Zhang willingly walked into the tiger enclosure of the Youngor wildlife park, having crossed multiple three meter-high fences instead of paying a 120 yuan admission fee. And just last month, a black bear was photographed pawing the inside of a car at the Badaling Wildlife World after a rear window was left open.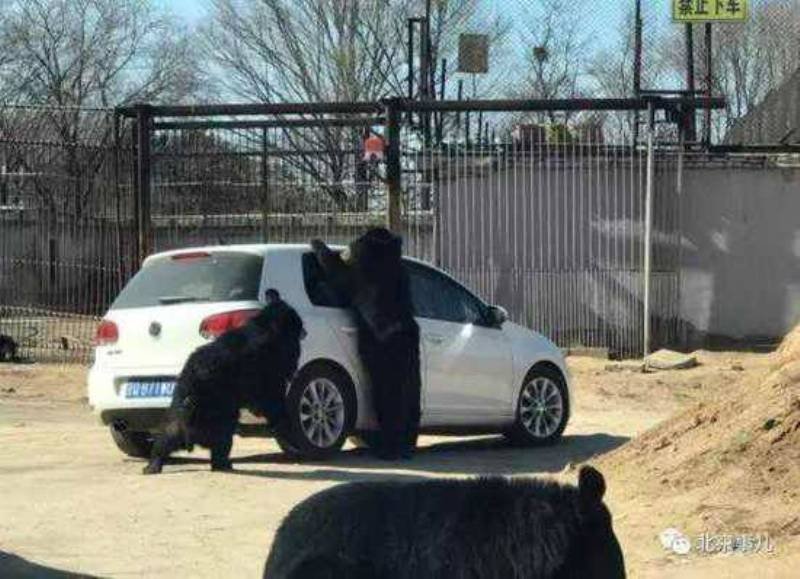 It it seems irresponsible to walk among giant wild carnivores, animal park attack victims aren't taking the blame.
The victim of last July's Badaling tiger attack, Zhao, is suing the wild animal park for RMB 1.5 million (almost USD 300,000), claiming that she wasn't properly notified of the park's dangers. Unwilling to accept her responsibility, Zhao has also hit back at her critics, claiming that a culture of rampant victim blaming in China had ruined her life in the wake of the accident.
As Zhao told Phoenix Television, "People's words were perhaps more scary than the mouth of a tiger."
Whether trying to mollify critics or getting mauled, it seems like more of these types of incidents are going to happen again in the future. China recently approved a wildlife sanctuary to house endangered cats like the Siberian tiger that will be larger in size than the USA's Yellowstone Park.
More stories from this author here.
Twitter: @Sinopath
Images: China
Comments