Hangover Cured: Sanlitun "Dirty" Bar Street Has Been Demolished
An era came to a close Monday afternoon when business located on Sanlitun bar street were ordered shut down and demolished by local city management.
Photos of the destruction show the once-bustling pedestrian street reduced to shambles after being taken over by local chengguan and heavy machinery.
READ: Dirty Bar Street and Numerous Other Sanlitun Alleys to Be Cleaned up by Beijing's Ongoing Brick Laying
As the Beijinger reported last week, the end was near for Sanlitun's "dirty street" when piles of bricks began appearing throughout Sanlitun Houjie. Residents of the bar street said they had immediately began looking for new places of business after being informed entrances to their buildings would soon be bricked up.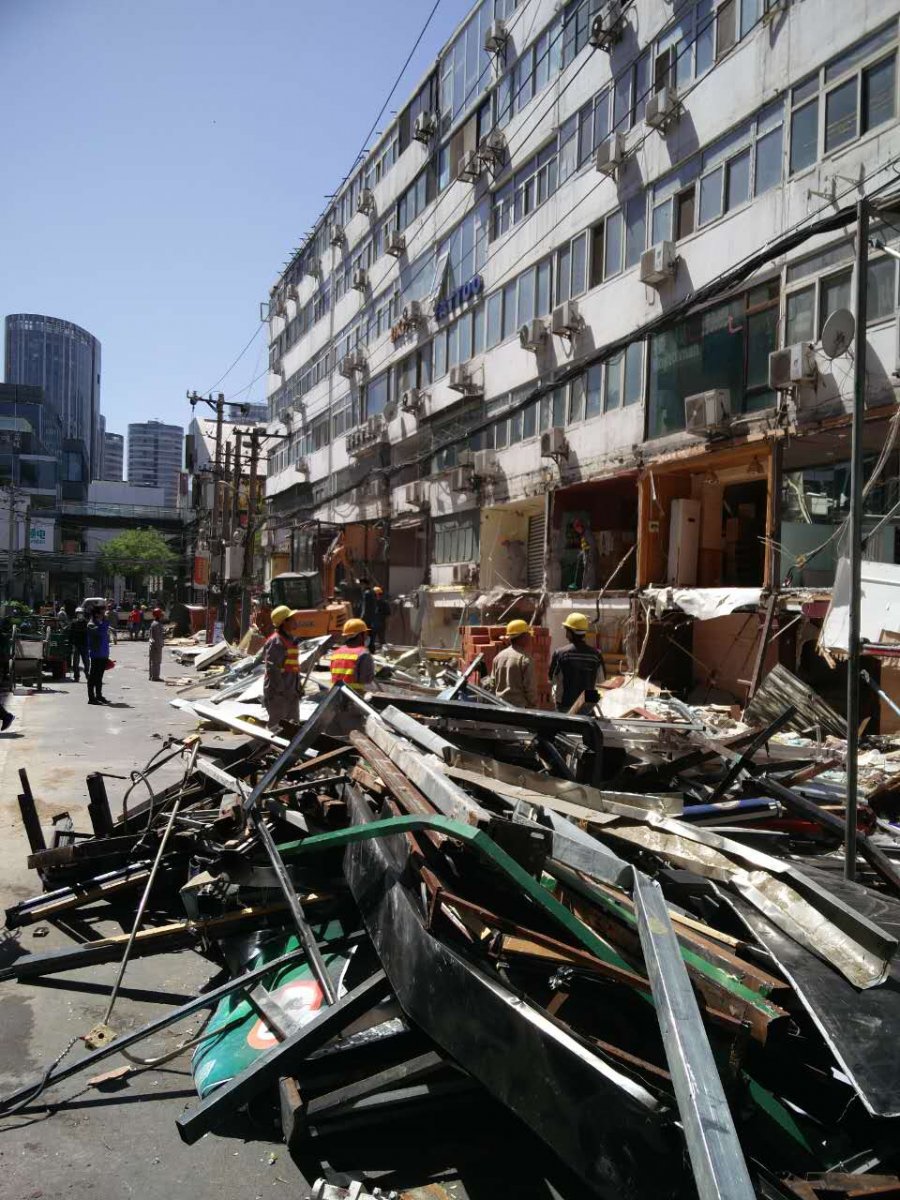 Located just north of Taikoo Mall, Sanlitun bar street had served as a popular local drinking destination for expats and locals alike. However, an ongoing city campaign has resulted in the closure of many businesses throughout Beijing that include Fangjia Hutong and Bexinqiao Santiao as well as the nearby Sanlitun Lu and Xingfucun.
READ: Great Wall of Beijing: Find Out Which Businesses Survived Sanlitun's Recent Onslaught of Renovations
Zhao Yong, head of the "Sanlitun enforcement team, explained the decision to forcefully evict residents and demolish Sanlitun bar street comes after the area was repeatedly cited for numerous violations. Zhao said proprietors unlawfully altered their building premises by knocking down walls, illegally set up kiosks, engaged in unlicensed business activity, and installed signs without proper authorization.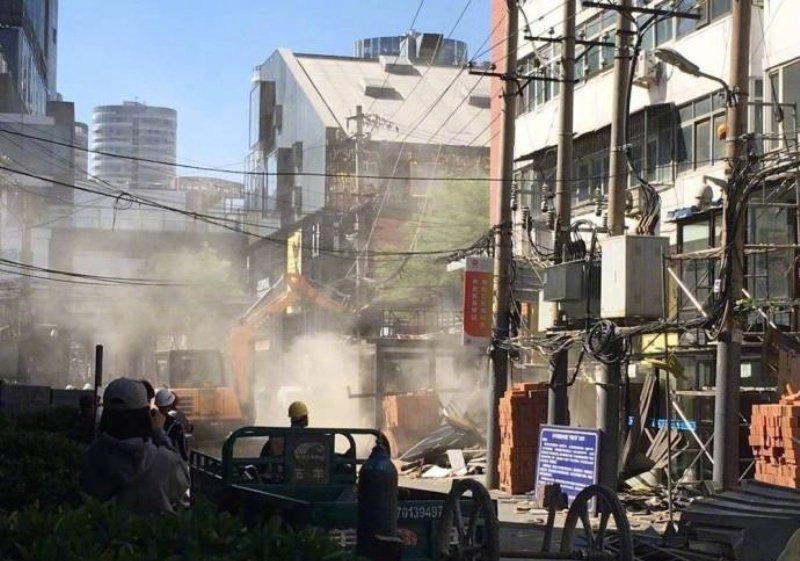 Zhao said the former Sanlitun bar street will need to undergo extensive renovation. "The road surface is not clean," said Zhao. "In 2014 we had cleaned it, but this time we are going to thoroughly restore it to its original appearance."
Zhao pointed out that the majority of businesses located on Sanlitun bar street were subletted spaces, noting that a recent census showed only three spaces of the bar street were occupied by the original owners.
READ: Dead On the Vine: Wudaoying Stalwart Vineyard Cafe Shuts Down But Set to Open Delivery Kitchen
A total of 33 stores with a combined area of some 1,000 square meters were destroyed as part of Monday's demolition.
Stay tuned to the Beijinger as we bring you any new information on where the former occupants of Sanlitun bar street end up. Sadly, bar and restaurant closures throughout the city is an ongoing trend with no end in sight ...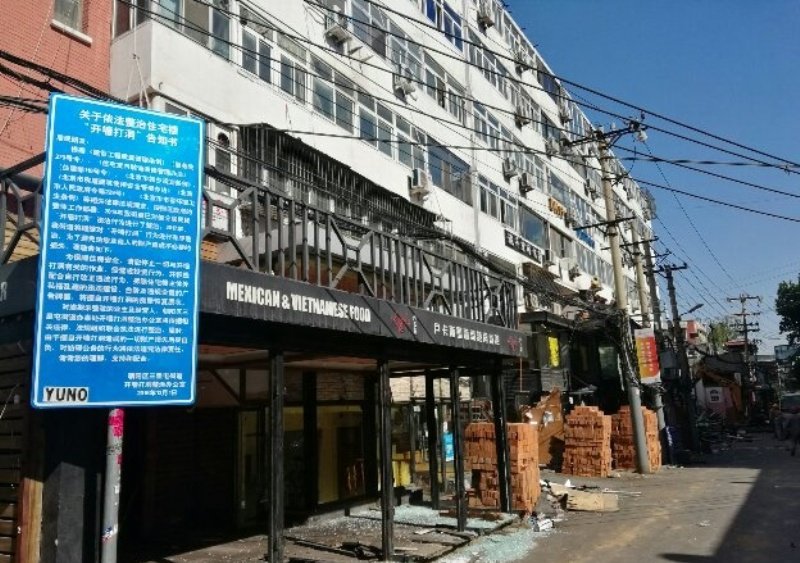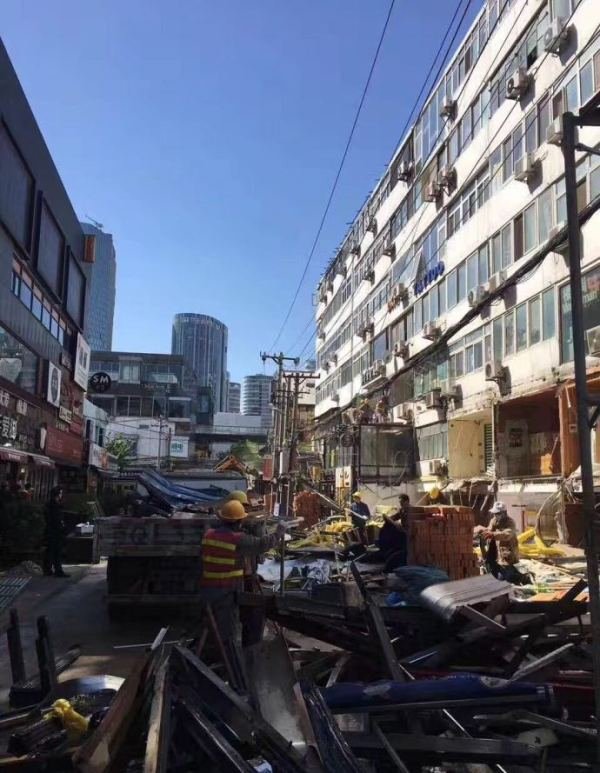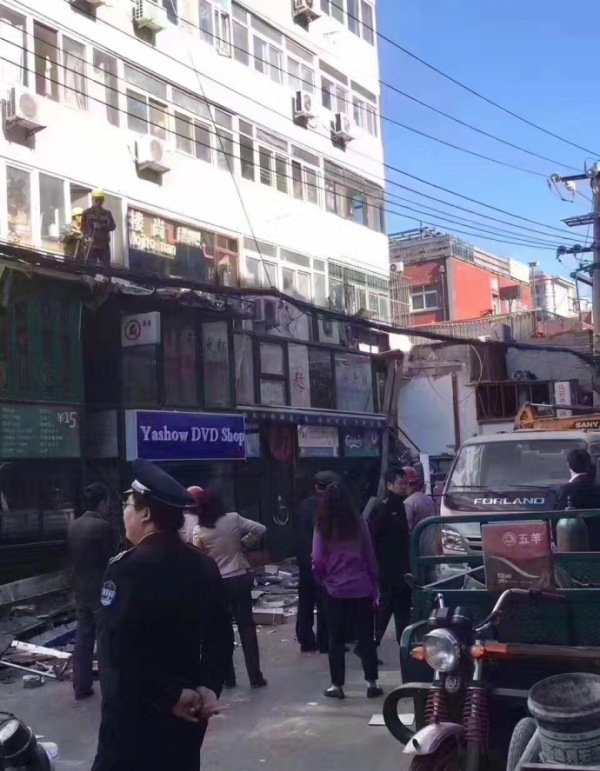 Here are two before-and-after photos for comparison (and watch of video of the demolition here):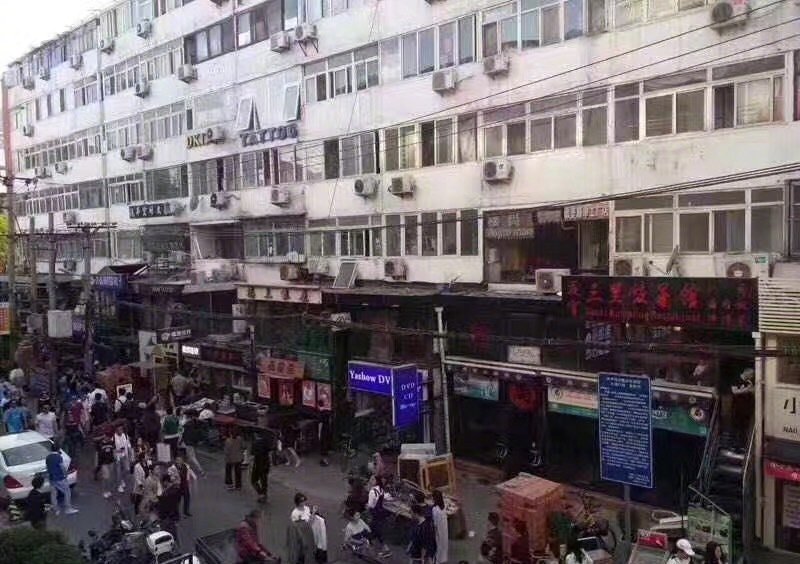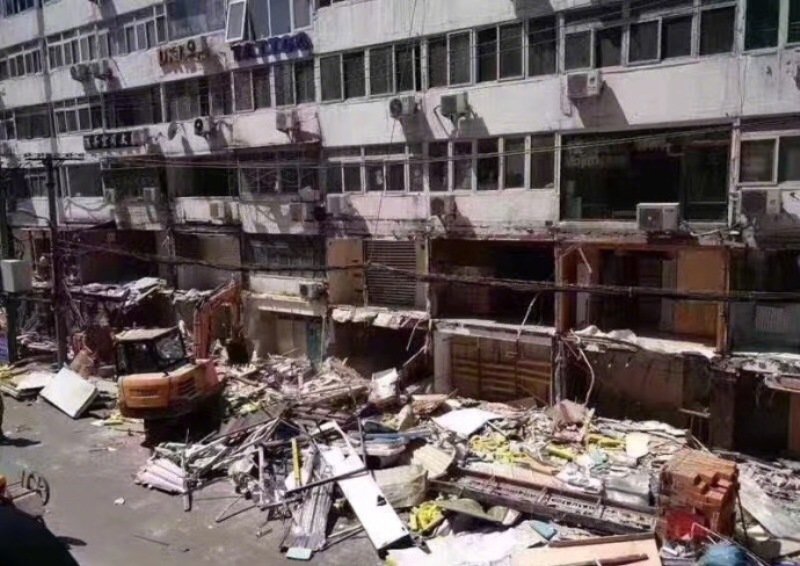 More stories from this author here.
Twitter: @Sinopath
Images: Biteapitta, Beijing Youth Report, Weibo (1, 2, 3)
Comments