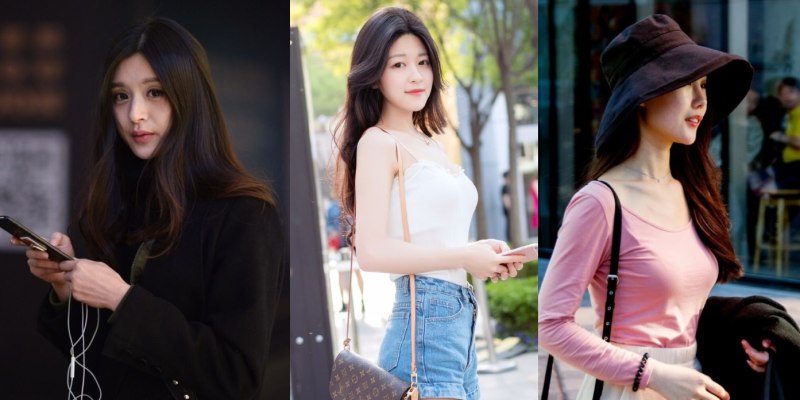 Sanlitun Street Fashion Photography Trend Exploited by Scammers
Unscrupulous scam artists are capitalizing upon Beijing's rising popularity of amateur fashion photography in order to swindle women with dreams of becoming a professional model.
Some 30 victims have said they have been defrauded a total of RMB 600,000 (USD 86,900) after they were approached by "fashion photographers" in Beijing's high-class Sanlitun area, reports China Youth Daily. The victims were swindled of amounts averaging between RMB 1,000 and 10,000, though one woman said she was bilked of RMB 150,000 after being "brainwashed."
READ: Sanlitun Street Fashion: Miniskirts on the Rise This Spring
Over the past year, the vicinity around Taikoo Li has become known as Beijing's fashion hotspot after it became enormously popular with amateur photographers, as seen on the Beijinger's Sanlitun Street Fashion series. Upon finding an exceptionally fashionable subject, the photographers catch their impromptu model's attention by asking, "Pretty girl, may I take your photo?"
But where legitimate amateur photographers of this trend are more interested in documenting street fashion than finding the "next top model", the scam artists prey upon the vanity their marks by exploiting their ambitions.
After taking the victim's photograph, the scam artists ask for their phone number so that they can send her the photograph. A week later, the victim is contacted by a person usually identifying themselves as an intermediary for a modeling agency, and is offered a contract to do part-time modeling work. However, the victim is asked to pay for the cost of advertising space that is said to increase the victim's chances of becoming a successful model
Twenty-two-year-old victim Zhang Li said she had been coerced into signing such a contract after a broker called her a week after her photo was taken while walking through Sanlitun. "I'd have to first pay RMB 1,000 to cover the costs of promotional photos," said Zhang. "He said within a year I'd be hired for many jobs."
When the fake agency pressured Zhang into accepting the contract on the spot, Zhang agreed to pay RMB 12,600 (USD 1,825) using her debit card. However, the modeling job promised to Zhang was suddenly cancelled just two days before it was supposed to happen. "When I signed the contract, they explicited informed me that training was not necessary, but now they are going back on their word," said Zhang.
Another victim, a woman named Wang Ying, said the scam artists accepted payment through electronic payment systems.
"I said at the time that I didn't have enough money," said Wang. "Ms Hao (the manager) took my phone and said I can use the 'Ant Borrow' feature on Alipay to pay as she turned it on. After paying RMB 10,000, she said she would pay the rest herself."
Victims of the scam artists say they were targeted for being "attractive and rich" with one person saying, "They could tell by looking at our clothes and handbags."
Since April 22, six of the victims have filed complaints with a business complaint center in Chaoyang. But as one victim said, "The police say there are clear signs of criminal activity, but that there is no wrongdoing from the contract itself. They had us go report this to the local police who say they will first see how many victims are involved before getting involved."
It's unclear what legal recourse the victims can follow. A Beijing News reporter visited the offices of one of the agencies named by the victims on April 30 only to find it had "gone out of business."
An undercover reporter's hidden camera footage of a suspected "fake Sanlitun street fashion photographer" can be found here.
More stories from this author here.
Twitter: @Sinopath
Images: Tieba Baidu, Weibo (1),  虚实白黑 (1, 2, 3, 4, 5), 3s节拍 (1, 2, 3, 4, 5, 6, 7, 8, 9, 10, 11, 12, 13, 14, 15, 16), DOUBLE_大伯, 黄玺赫 (1, 2), 陈先生的手表, Jc街拍, Monster Bonnie, 摄影师考拉君
Comments