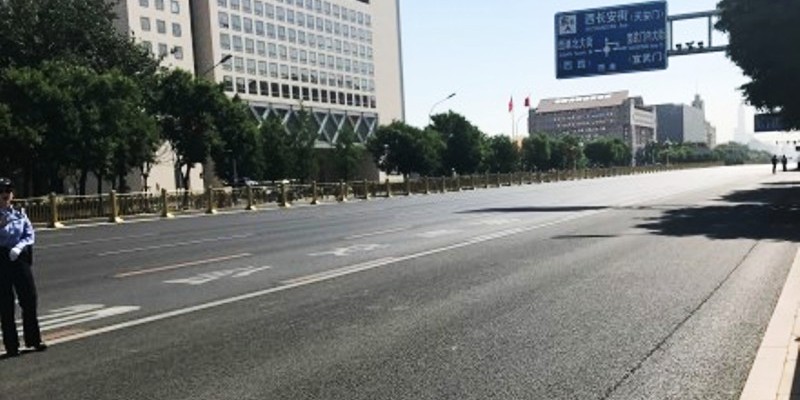 Ghost Town: Belt and Road Forces Beijing Commuters Off Roads, Crams Them Into Subway
Beijing commuters had a tough time getting to work on time Monday morning as traffic restrictions made to accommodate the Belt and Road Summit reduced parts of the city to a "ghost town."
The official announcement to shut down a large portion of Beijing's downtown core during the Monday rush hour came Sunday night. Traffic to Chang'an Road and number of roads too numerous to mention was restricted, and can be seen in the highlighted portions of this map:
As a result, streets normally be full of cars during the Monday morning rush hour were empty. Despite its notorious reputation for traffic jams, downtown Beijing was almost bereft of cars, like here on Chang'an Road: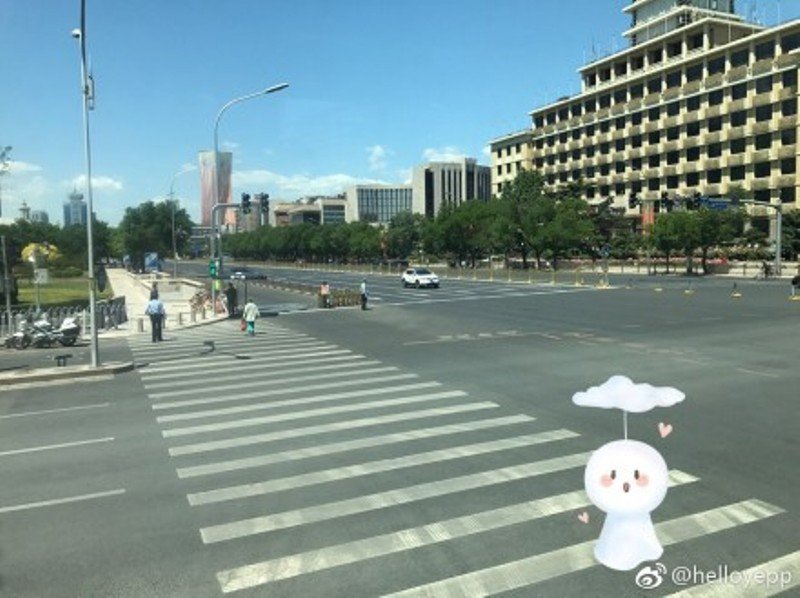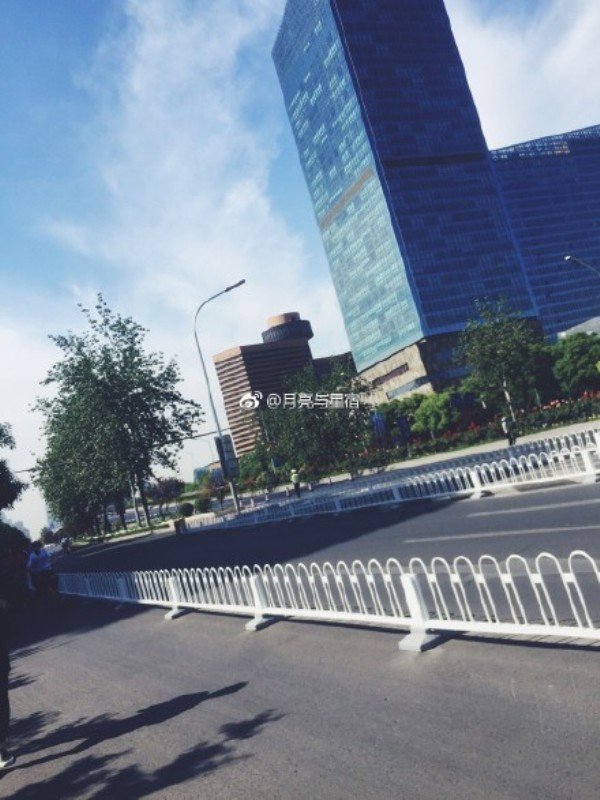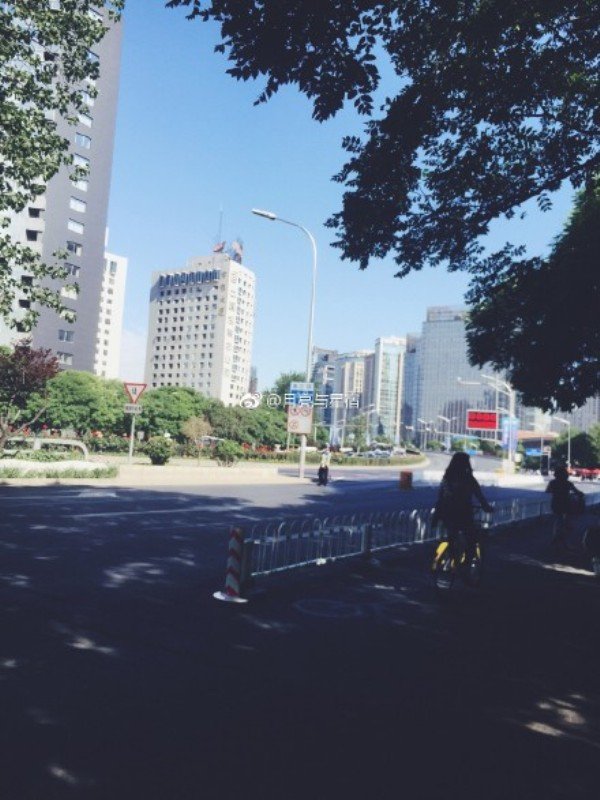 Photos of the empty roads have been hard to find on the Chinese Internet. One Weibo user posted a video of an empty Chang'an Road Monday morning that was soon deleted, leaving only a screenshot (shown below):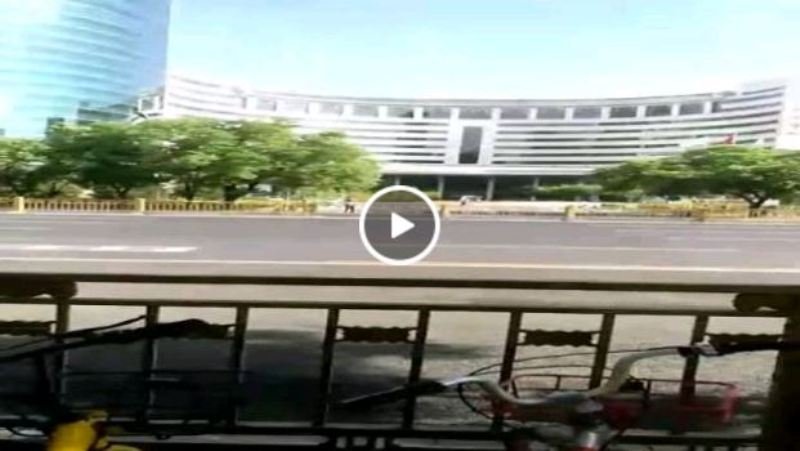 The Weibo user complained that the traffic restrictions made a lot of Beijing commuters late for work. "Next time our country organizes a summit, can we not obstruct the masses?" she asked.
Another Weibo user summarized Monday's traffic controls as: "Main roads blocked, secondary roads blocked, back roads blocked. Cars restricted, bikes restricted, pedestrians restricted."
But with some parts of Beijing reduced to being a "ghost town," other parts were filled to beyond capacity, leading to strange juxtapositions of congested roads situated next to empty ones: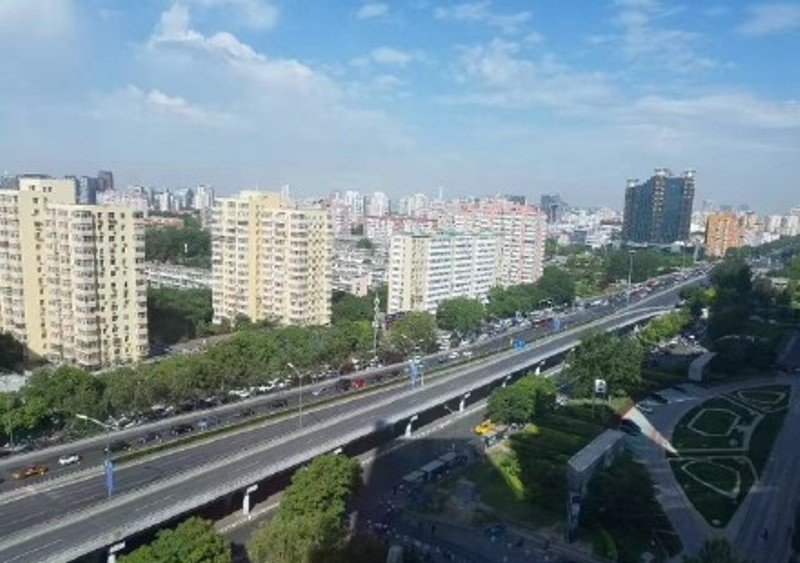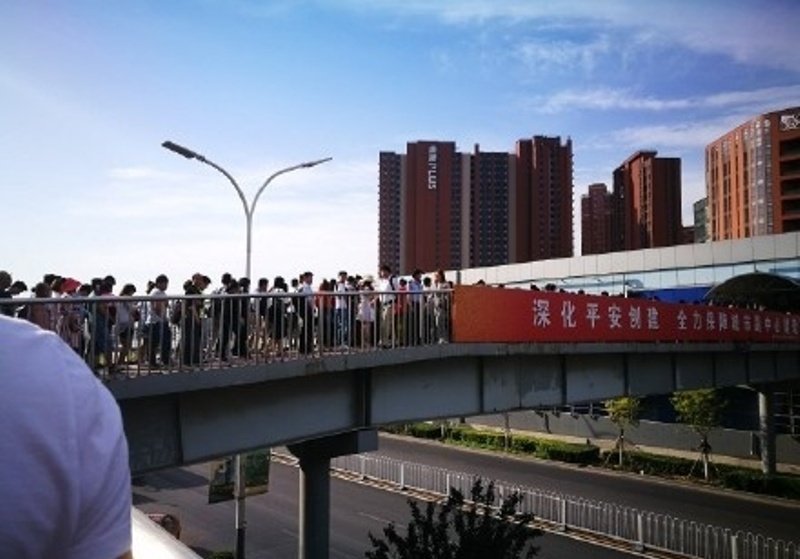 Because Beijing roads had become inaccessible, the subway became the only way for Beijing residents to get to work, thus signifying long, long lines: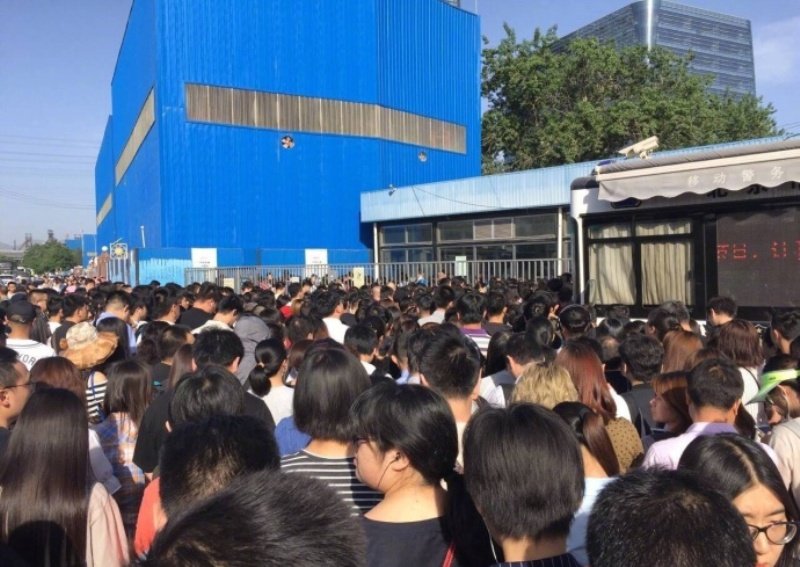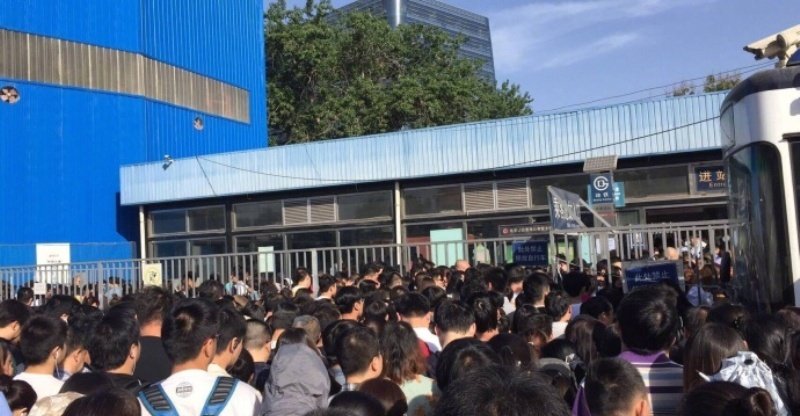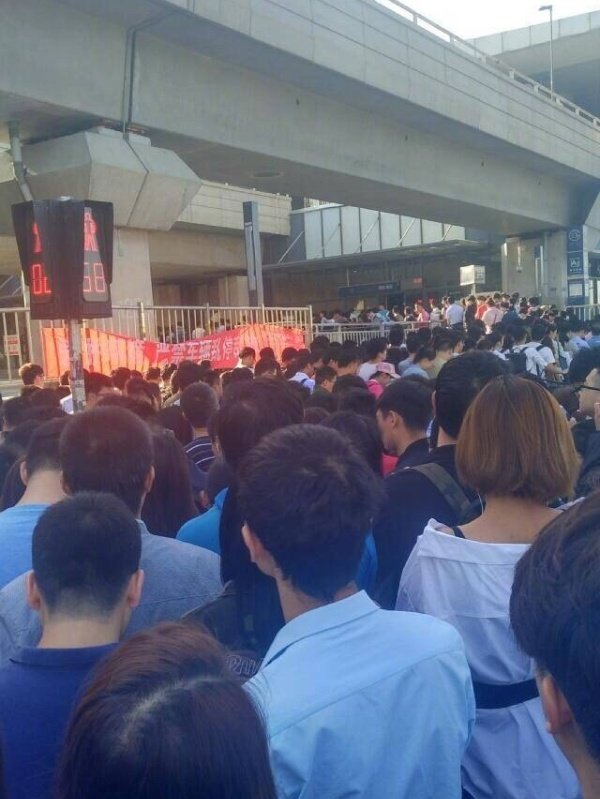 Banning cars from Beijing streets is a feat that not even International Car-Free Day has been able to accomplish. In 2015, Beijing set up a few "car-free zones" that "recommended" local drivers not use, but did so anyways: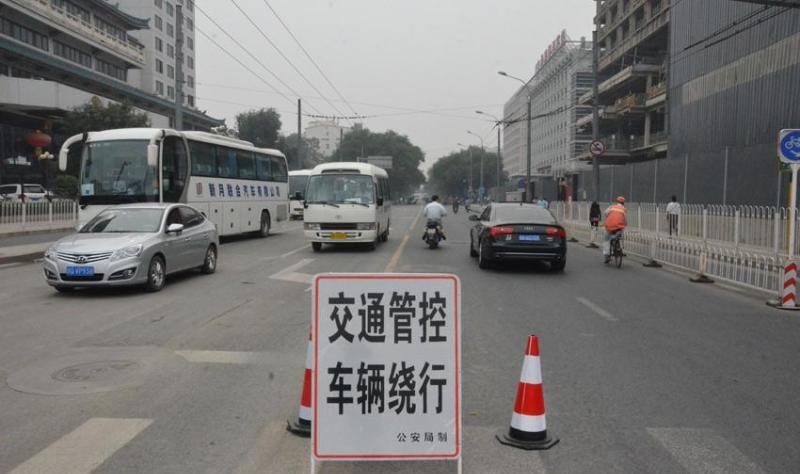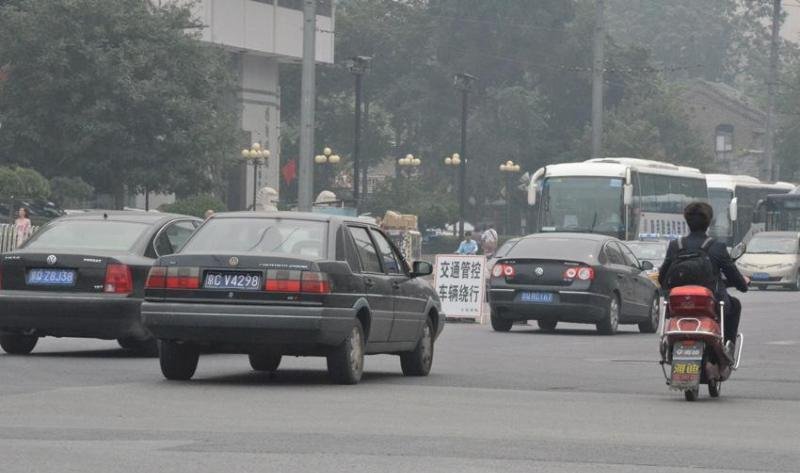 Beijing has implemented major traffic restictions for previous international events such as for 2015's military parade to celebrate the 70th anniversary of the end of World War II. Having temporarily reduced one of the city's major sources of air pollution, the driving restrictions led to clear blue skies that soon disappeared afterwards, jumping back to an AQI of 160 the day after.
However, both that event and the APEC summit took place during a holiday period, one that was mandatory for the latter. Unfortunately, no such decision was made for this year's Belt and Road summit, forcing Beijingers to somehow get work done while also accommodating the security restrictions.
The sudden shutdown of Beijing's downtown core comes after having last week's closures of roads around the Olympic Park area as well as a number of subway stations.
More stories from this author here.
Twitter: @Sinopath
Comments