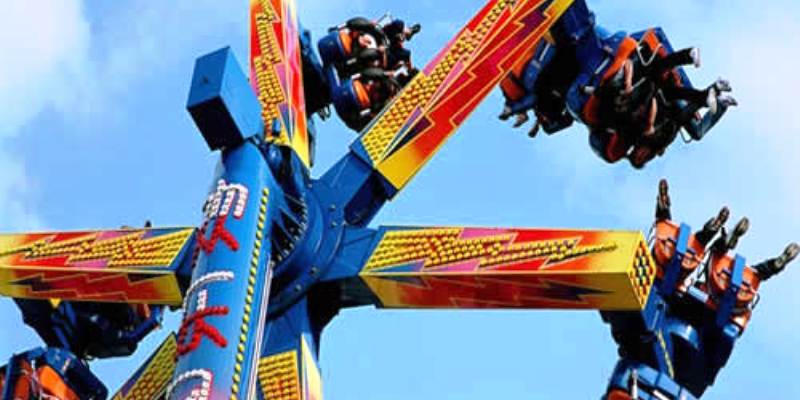 Not so Happy: Malfunctioning Ride Once Again Strands Happy Valley Park Visitors in Mid-Air
Mother's Day festivities were unceremoniously halted this past Sunday afternoon when an amusement ride malfunction stranded visitors at Beijing Happy Valley theme park up in the air.
The "Happy Firewind Wheel" ride unexpectedly stopped during operation just before 5pm. As seen in a video taken at the scene, nine passengers were suspended in mid-air for four minutes before park personnel intervened, manually moving the motorized visitor attraction slowly back to the ground.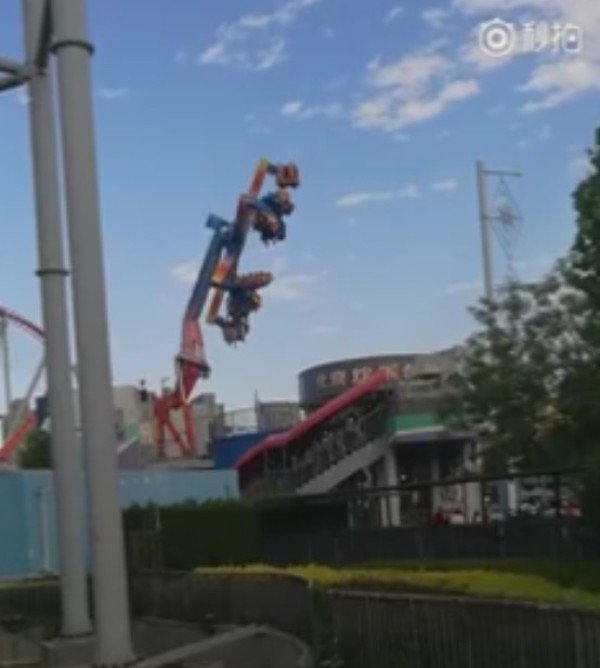 The Happy Valley amusement park issued an apology to park patrons on its official website on Monday, explaining that the automatic safety override system of the amusement ride had been suddenly engaged in order to "protect the ride's passengers," causing it to stop.
After the passengers were found to be without injury and park technicians carried out a safety check, the Happy Firewind Wheel ride was determined to be safe. The ride was re-opened and was carrying new passengers 10 minutes after the malfunction first occurred. 
The reason why the automatic safety override system of the Happy Firewind Wheel became engaged has not been disclosed.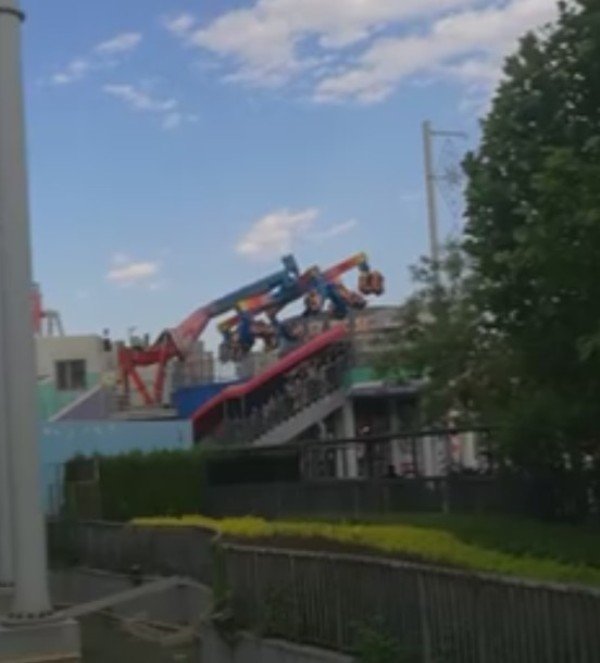 Amusement park rides suddenly ceasing operations at Beijing Happy Valley theme park have happened before. In March of last year, 26 Happy Valley patrons were stranded 30 meters above the ground for 20 minutes on the park's most popular roller coaster, the Crystal Wing.
An errant bird was blamed for having engaged the ride's automatic safety override system, and like Sunday's incident, the malfunctioning ride returned to its normal operating status, carrying new passengers later than afternoon.
In July 2013, Happy Valley's "The Odyssey" water plume ride suddenly stopped working, stranding 20 park visitors 10 meters off the ground for 10 minutes. Other incidents have occurred at the park in 2011 and 2009.
READ: Beijing to Have Worst Theme Park Ever?
But where amusement park ride malfunctions at Beijing Happy Valley have been minor incidents, they have been downright fatal at other Chinese amusement parks.
This past February, a teenager was killed when she was flung off a motorized amusement ride at Chaohua Park in Chongqing. In May of 2015, two people died when five passengers fell off the "Crazy Scream" amusement ride at Longshan Park in Zhejiang. And in 2010, six people died when a space rocket simulator broke at Overseas Chinese Town East in Shenzhen, an incident for which eight people were sent to jail for several safety code violations.
In addition to these fatalities, Chinese amusement park ride malfunctions have led to a number of injuries.
This past March, nine people were injured when a swing ride at a Gansu temple fair suddenly collapsed. In May of last year, a mother and son suffered serious injuries after they were flung from a giant octopus ride in Wuhan while a malfunctioning roller coaster at a Wanda theme park in Jiangxi stranded passengers 70 meters above the ground for over an hour. And in April 2015, 19 passengers were injured when the "Outer Space Flyer Saucer" amusement ride broke in half at a Henan temple fair.
READ: Beijing's Newest Attempt at a Theme Park Will Have Distinct Chinese Twist
Poised to become the world's largest market by 2020, the scramble to make amusement parks in China has sparked intense competition that has some industry experts concerned.
Markus Schuckert, assistant professor of tourism management at the Hong Kong Polytechnic University, said safety and reliability remain the biggest concern as Chinese theme parks continue to boom.
"This is really the most important part, to keep everything at a very high safety level ... because this will harm reputation," Schuckert told Business Insider. "Sometimes we still have this culture [in China] of okay, we have an accident, we hide everything, close it down."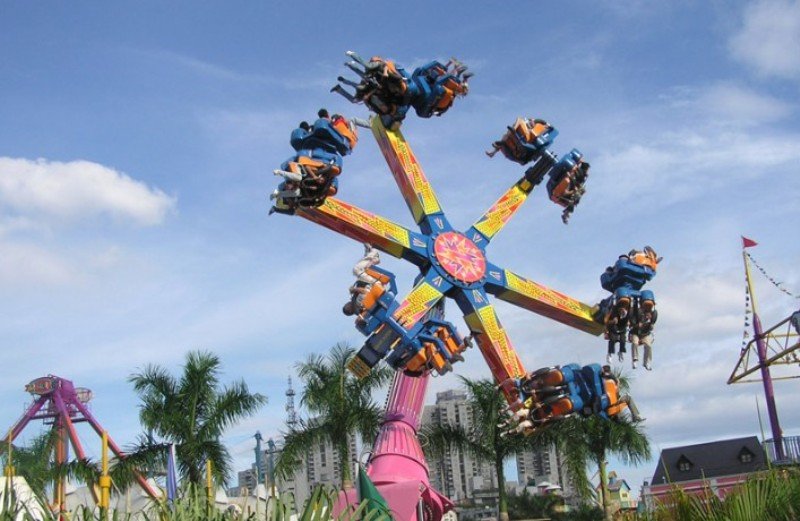 This Friday, May 19, marks "Chinese Theme Park Day," for which admission prices will be halved at Shanghai's 75 tourist attractions, including its own Happy Valley amusement park. A similar promotion had been implemented this past Sunday at Beijing Happy Valley for Mother's Day
READ: Universal Studios Breaks Ground on Beijing Park, Opening Postponed Yet Again
Watch a video of the Beijing Happy Valley ride malfunction here.
More stories from this author here.
Twitter: @Sinopath
Images: Sina Finance, Baidu Tieba, Mangocity
Comments