Manufactured Nostalgia Responsible for This Summer's Most-Hyped Trend: Dailin Ice Cream
A savvy marketing campaign has been able to hype a product by convincing nostalgic Beijing consumers that they yearn for something that had never left.
Riding on a wave of nostalgia, a Chinese media frenzy has erupted with the "re-emergence" of Arctic brand Dailin (袋淋) ice cream, causing customer demand to soar through the roof.
Largely remembered as a summertime snack back in the 1980s, a "preliminary" batch of Dailin ice cream quickly sold out earlier this week as customers scooped up all 200 cases within an eight-hour period. News reports show crowds of customers willing to wait outside before the store opened at 8am in order to purchase the in-demand product.
Customers came from as far away as Fengtai, Tongzhou, and Haidian districts specifically to buy the ice cream.
"I've been looking forward to Dailin returning to the market," said a customer named Miss Sun, who admitted she was greatly motivated by nostalgia. "The strawberry flavor is very strong, just as I remember it from childhood."
Another customer named Wang cited "value" as a reason to buy Dailin ice cream. "There are 20 bags of Dailin per case, and at a cost of 6.5 yuan per 200g bag, that is well worth the cost!"
"This old-timer has come from far away to take home a big stash so I can share with my friends and family," said Wang.
The demand is so great that customers are reportedly willing to go to great lengths to obtain this ice cream from their youth. "Over the past few months, a number of customers have called us or come directly to our company to buy Dailin," revealed Arctic assistant manager Xing Huiming.
As they hype grew, Dailin become a prominent sight online as proud internet users post photos of themselves eating strawberry ice cream: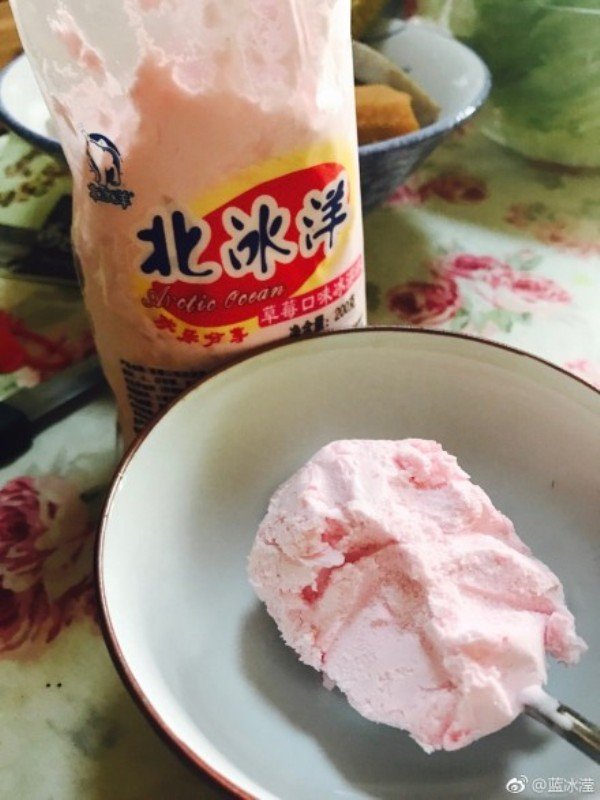 Likewise, the media is posting photos of the assembly line from Arctic's factory in Hebei, assuring the public that their nostalgic cravings will be satiated soon:
READ: Beijing's Dying Traditions: City's Oldest Dry Foodstuff Store to Close After 61 Years
With many customers described as being in their 20s and 30s, it appears that a number of Dailin customers want to relive a fond memory from their childhood. It's a story only made more poignant by the fact that Dailin ice cream has "not been sold in Beijing for at least 20 years," according to the Beijing Youth Report.
And yet, that's not true.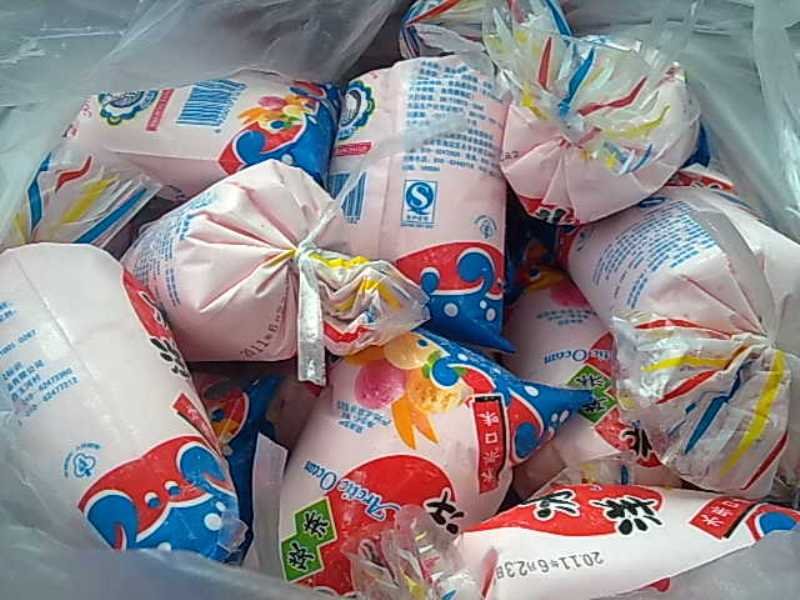 Dailin ice cream largely retreated from Beijing store shelves in the 1990s after an unsuccessful attempt at a joint venture, but stopped short of disappearing completely..
READ: Beijing to Tear Down Qing Dynasty Railroad Station in Downtown Wudaokou
In 2011, an Arctic worker refuted any kind of a "comeback" for Dailin by telling Sina: "From 1950 until today, production on Dailin ice cream never stopped, so how would it be possible to 'resume production'?" That same year, a blogger hit with the nostalgia bug posted the following photograph of the "missing" ice cream: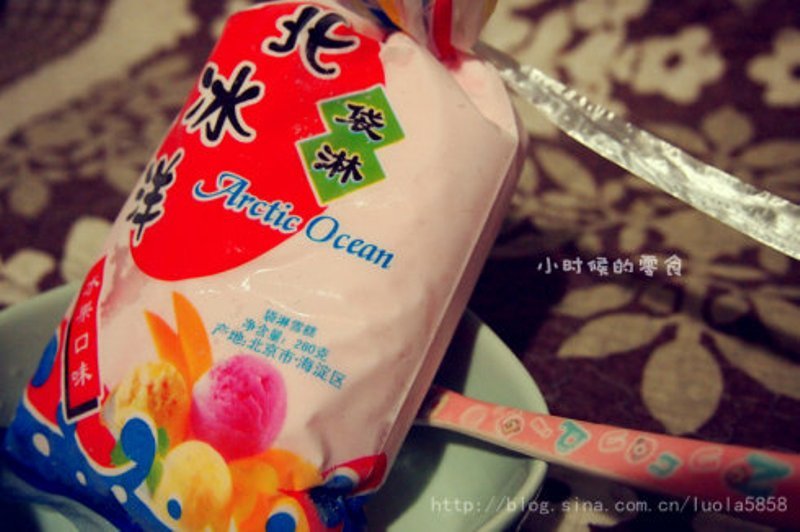 If Dailin did in fact "vanish," it's because the company that manufactures it changed the way it was remembered by the public. In 2013, Arctic repackaged Dalin by putting it into a carton, reasoning that putting it into a bag was "not cost effective."
The carton did not prove to be a good fit for Dailin, which has since returned to its original form. Just like how Coca-Cola went from "New" to "Classic," Dailin has reappropriated its own retro "bag" look and logo after the short-lived rebranding.
No, you can't actually "miss" something until its actually "gone." With that in mind, Arctic has committed the shrewdest marketing move possible by convincing the Beijing market that reports of its death were not greatly exaggerated. Even though evidence of Dailin exists online and elsewhere, it seems everyone prefers to disregard it.
Beijingers may have been duped, but you can't really blame them as their longing for the past is real enough. At a tumultuous time when the city is rapidly changing, it's hard to follow the promise of tomorrow when the comfort of the past is already waiting.
More stories from this author here.
Twitter: @Sinopath
Images: Tieba (1, 2), eje, NetEase, WeChat, Weather, Sina Finance, Weibo (1, 2, 3, 4, 5, 6), Pearl Video
Comments