KFC Goes Full Prosaic With Their New Chicken Pizza, à la the Chizza
What do you get when you combine chicken and pizza? Well, apparently, an entirely unappetizing portmanteau that no one really knows how to pronounce but on trying sounds like a disease that claimed millions of lives in South America circa 1910.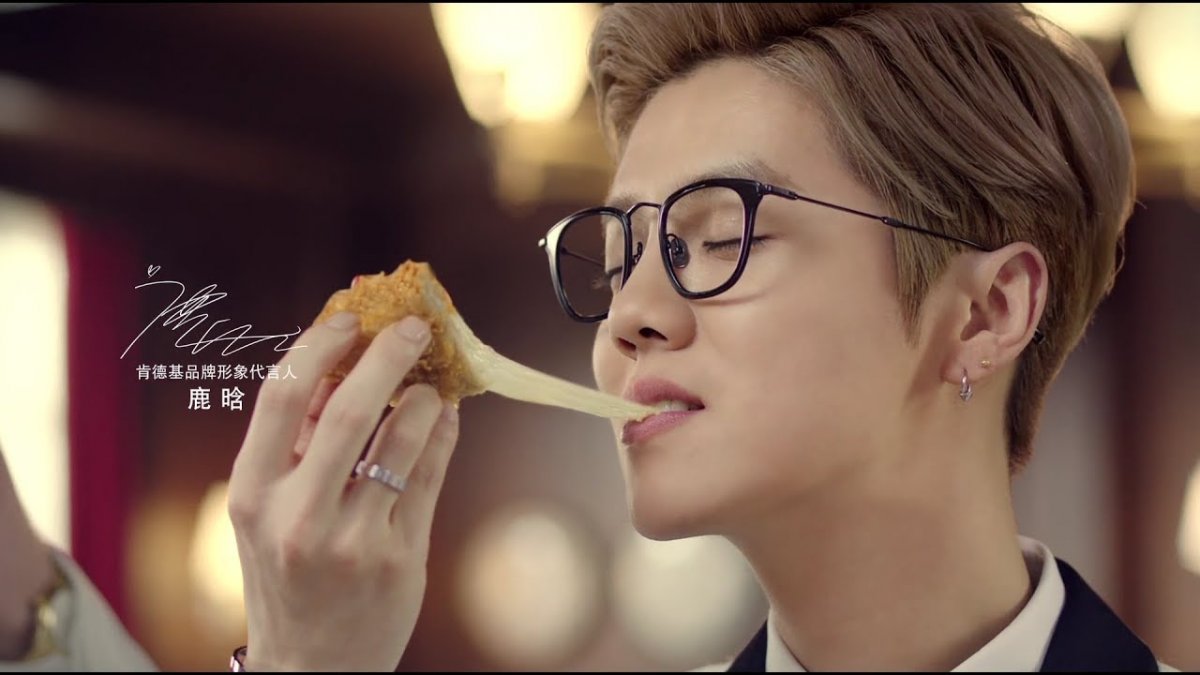 You also get KFC's newest experiment in genetic modification (and fittingly presented by the brand's androgynous man-baby and endorsement-slut ambassador Luhan): a chicken grown in the shape of a pizza – using something akin to bonsai kitten method perfected in the halcyon days of the Internet – its head then cut off and the remaining circle of meat deep fried and slathered with tomato sauce, cheese, tiny pepper bits, and sacrilegiously, pineapple.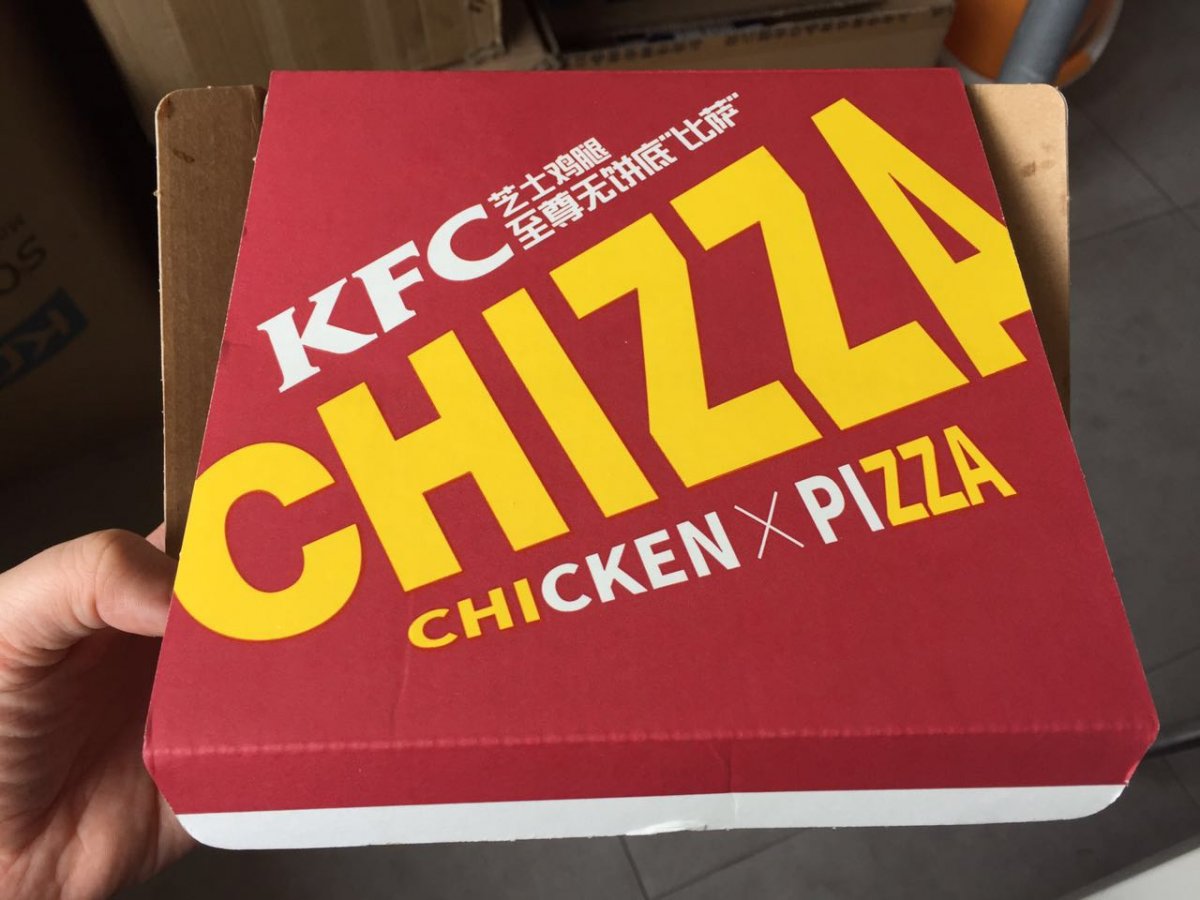 According to a press release, Chizza was released in China today (Jun 5) solely to distract from a certain anniversary that shall not be named, the ferocity of its marketing campaign wholly obfuscating any hint of rebellion or online chatter. Instead, the people were extolling the delights of the incoming Chizza phenomenon, a cross-breeding of calorific staples ready to wipe out McDonalds, Pizza Hut, and Dico's in one fell swoop of greasy anticipation. Thus far, its mission to annihilate the competition has previously rained down upon the Philippines and Vietnam.
Or it would have done had it not been one of the most unremarkable pieces of fast food to have ever been released. At least McDonald's Modern Burger was made from cigarette ash and pig foreskin.
Instead, what you do get is just a piece of fried chicken cut into quarters that is rendered slightly soggy on one side thanks to the inoffensive toppings. It does have a slight after-burn to it though, which goes some way to covering the rank taste of the ultra-sweet keystones of pineapple that luckily are only limited to three per pizza chicken (Hawaiian pizza lovers be damned).
So, what is truly remarkable about the Chizza is its capacity to be entirely unremarkable (it is after all simply a take on chicken parmesan), which is why come July 2, when it disappears off of KFC's slimy shelves, we'll already be well and truly back to our normal lives. That is, until June rolls around again next year.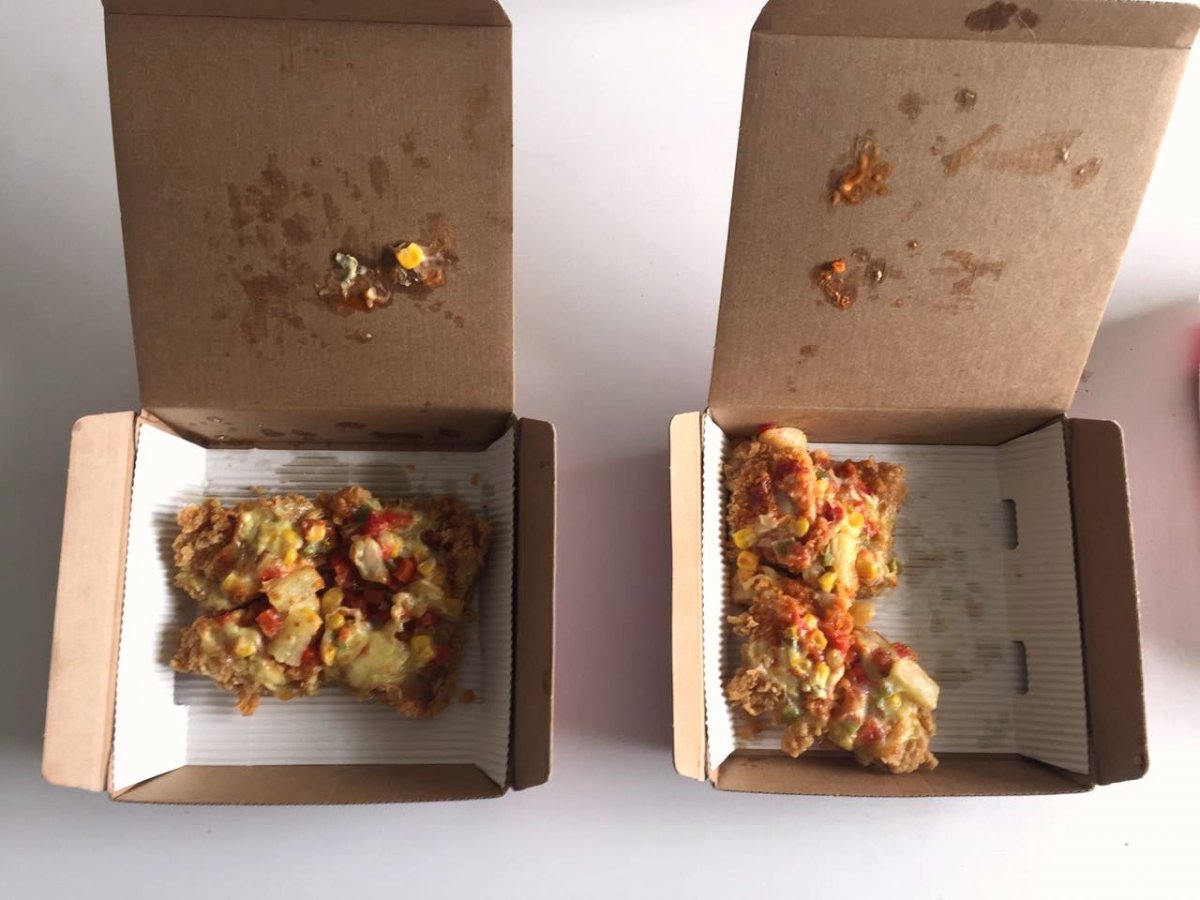 Note: If you want to eat your Chizza in a less-mangled state then make sure to grab it pre-bagged as KFC have not gone as far to create a specialized pizza bag, meaning that gravity will have its nasty way with it before you can (see above).
More stories by this author here.
Email: tomarnstein@thebeijinger.com
WeChat: tenglish_
Photos: Margaux Schreurs, KFC (YouTube)
Comments