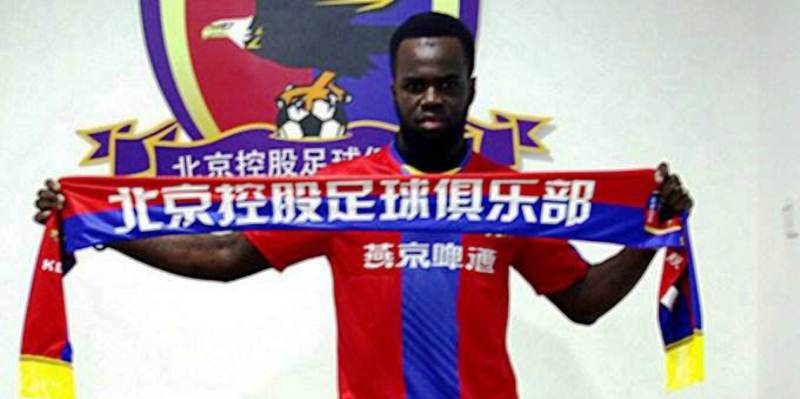 Beijing Star Soccer Player Cheick Tioté Dies Suddenly During Practice
Star midfielder for the Beijing Enterprises Group Football Club Cheick Tioté passed away suddenly on Monday evening. Tioté was just 30 years old.
The Beijing Enterprises Group Football Club (BG) confirmed the news late Monday night, explaining that the Ivory Coast soccer player had collapsed during team practice at around 6pm. Despite being rushed to hospital, attempts to revive him failed. Tioté was pronounced dead an hour after he had collapsed.
READ: Beijing Guo'an Fires Coach Jose Gonzalez After Latest Loss
The team said they have notified his family, thanked Tioté for his contributions to club, praising him for being "a consummate professional and highly-skilled player."
The cause of death has not been specifically explained, and has only been referred to as an "unexpected accident" by the team. Among the family members Tioté leaves behind is his baby expected to be born later this week.
Tributes for Tioté have been pouring in from all over the Chinese soccer world.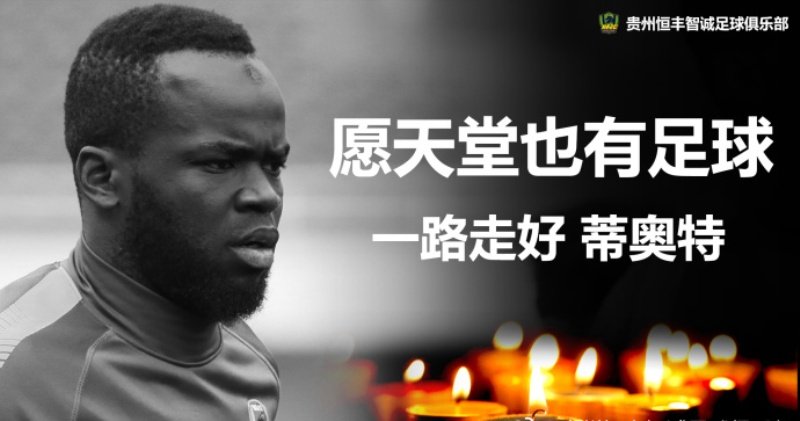 On their official Weibo account, the Guizhou Hengfeng Zhicheng Football Club said: "Hearing such grievous news has been very painful. We hope that such a tragedy will never happen again so that all athletes may enjoy the pure bliss that soccer can provide for. Peace be with you, Tioté. BG, jiayou!"
The Shenzhen FC Soccer Club likewise expressed its remorse: "We are shocked and deeply saddened at the sudden passing of Tioté, and hope the best for his family and friends at this difficult time. BG, jiayou!"
The Shanghai Shenxin Football Club wrote: "We pray there is soccer up in heaven where mercy is favored towards soccer players."
Tioté joined the Beijing Enterprises Group Football Club back in February, with which he played 17 games. Before coming to China, Tioté helped the Ivory Coast win the 2015 Africa Cup of Nations in a penalty shootout against Ghana.
But despite his many accomplishments, Tioté may forever be known for scoring the tying goal that helped Newcastle United come back from a 4-0 deficit in an infamous 2011 Premier League match against Arsenal, as seen in the videos below:
More stories from this author here.
Twitter: @Sinopath
Comments