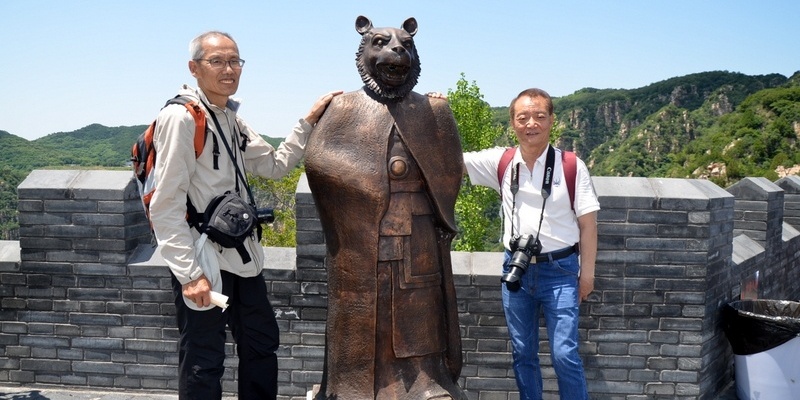 Looted Bronze Summer Palace Statues Return to Beijing – As Replicas at a Tourist Attraction
The bronze zodiac animal heads looted during the second Opium War are among the most potent symbols of China's "Century of Humiliation." But now they've made a triumphant return to Beijing, albeit in the form of replicas at a local tourist attraction that is not their original home, the Old Summer Palace (Yuanmingyuan). 
Replicas of the infamous cultural relics can be see at the Shilinxia scenic area in Beijing's Pinggu District. Located on a hilltop, the 12 statues are part of the area's tourist attractions that include the recently-opened world's largest glass-bottomed viewing platform.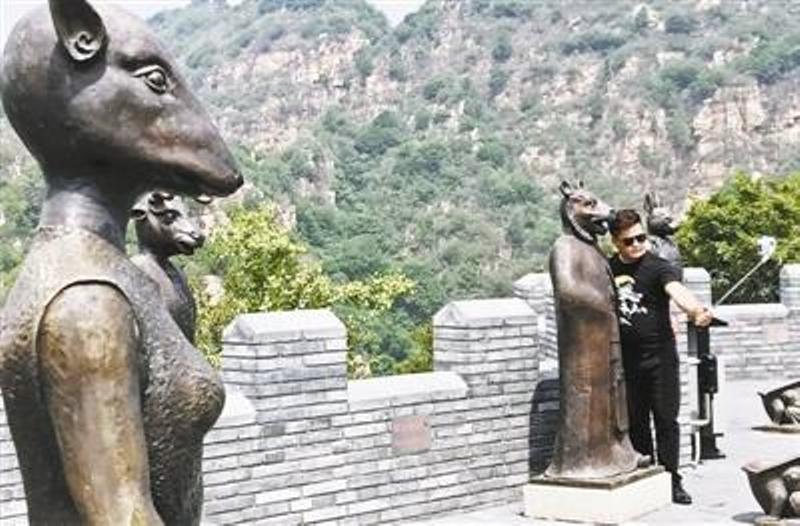 The statues follow the likeness of the looted animal heads, but take a number of artistic liberties. Unlike the originals, the Shilinxia zodiac animal statues are standing, wear non-traditional clothing, and have anthropomorphized into men and women forms. However, both versions share the same function as fountainheads.
Unlike the park visitors seeing taking photos with the replicas in May of last year, not everyone is a fan.
Beijing History and Folklore Society deputy director Liu Yang objects to the Old Summer Palace statue replicas because they "mislead the public."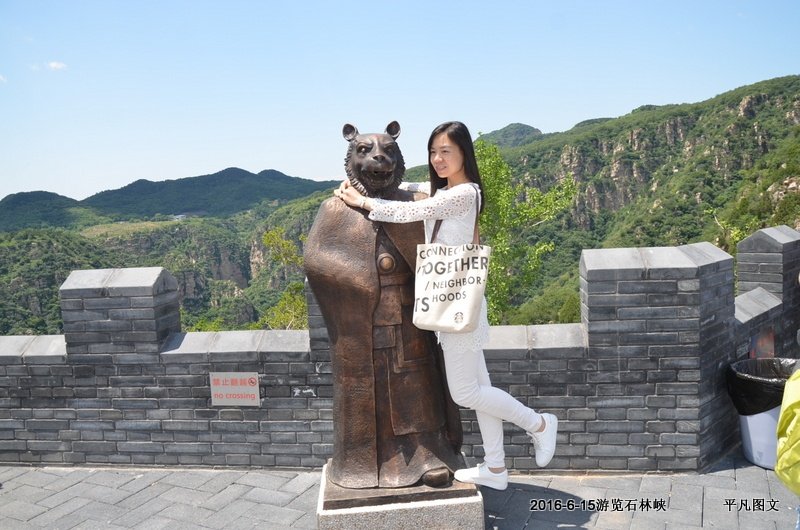 "Tourists who have never been to the Old Summer Palace will get the wrong idea and think that the animal statues look this way," said Yang, who added the replicas have the "negative effect" of "lowering the value of the originals."
Yang considers the original zodiac animal heads to be "unique" and thinks they shouldn't be replicated. "We don't recommend relics associated with the Old Summer Palace to be developed as tourist attractions," said Yang. 
And yet, China's most enduring symbol of shame has been employed for that specific purpose.
Today, the most faithful recreation of the Haiyangtang zodiac animal water clock fountain isn't at the actual Old Summer Palace in Beijing, but in Zhuhai, Guangdong:
Here they are on a pedestrian street in Taiyuan, Shanxi: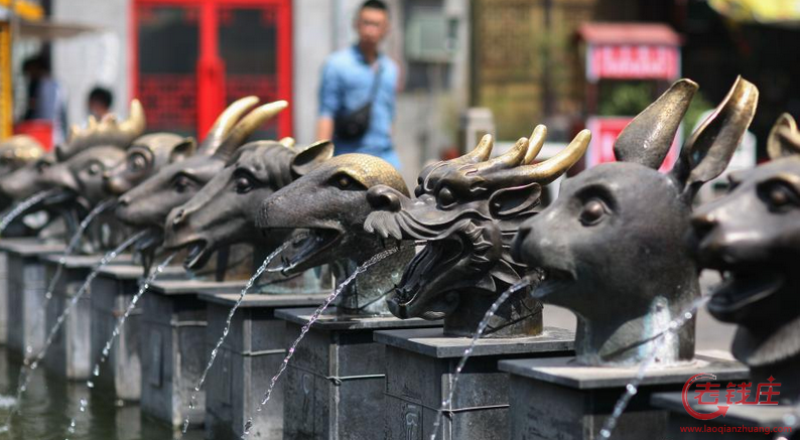 And on a street in Jinan, Shandong: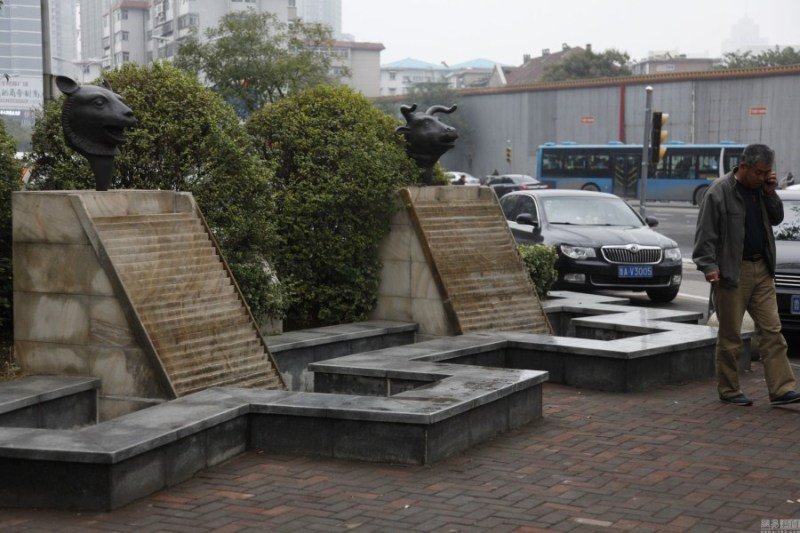 The zodiac animal heads have even been recreated for an ice festival held in Hengdian, Zhejiang: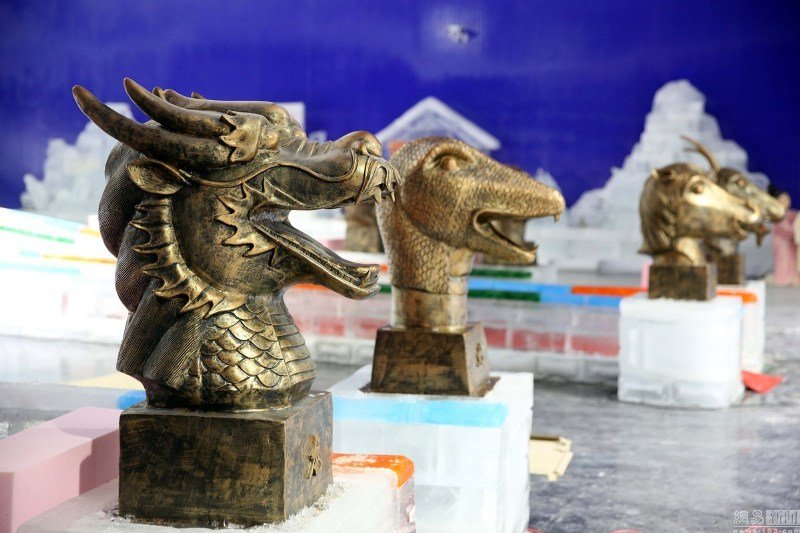 The Old Summer Palace statue replicas have even been appropriated for personal use. Here they are recreated for a residential complex in Weifang, Shandong: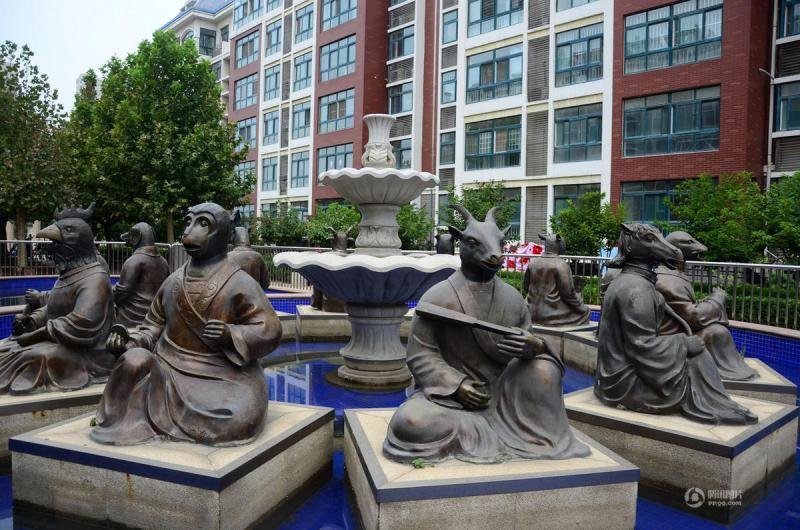 Hong Kong entertainment mogul Liu Jialing was revealed to have her own personal set of zodiac animal heads, each estimated with a value of RMB 800,000: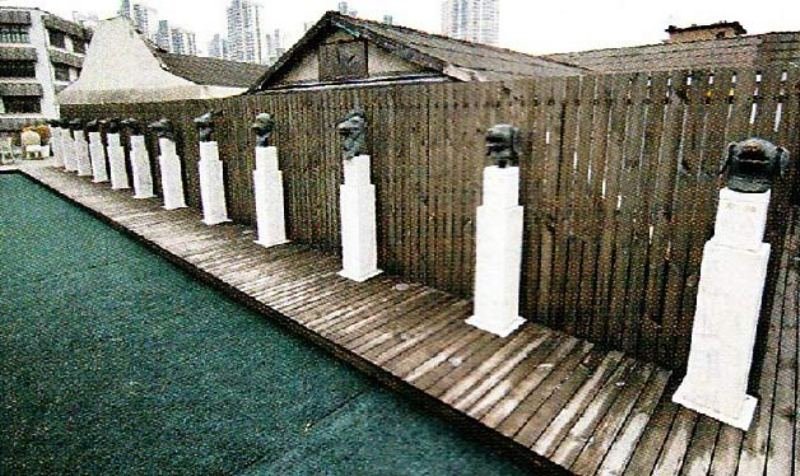 At the present time, only seven out of the 12 original bronze zodiac animal heads have been reclaimed by mainland. The sale of the animal heads on the international market has been an incendiary topic for Chinese nationalists, as when controversy broke out at a 2009 Christie's auction.
With four still at large (and one located in Taiwan), these animal heads are a potent reminder of the humiliations China suffered under Western colonialism, making their return an important part to restoring national pride. These animal heads are so important that Jackie Chan's character was willing to sacrifice his life to save them in 2012's Chinese Zodiac.
China has replicated a number of historical and cultural relics, some of them belonging to itself. A replica of the Great Wall of China has been faithfully recreated in Nanchang while a copy of Beijing's Tian'anmen Square can be found 1,300 kilometers away in Yingchuan, Ningxia.
It may be strange to have zodiac animal head replicas scattered throughout the country instead of at their original home, but that's because the Old Summer Palace has a different purpose. There, visitors can pay for the privilege to stand upon the symbol of China's "Century of Humiliation" and take photographs.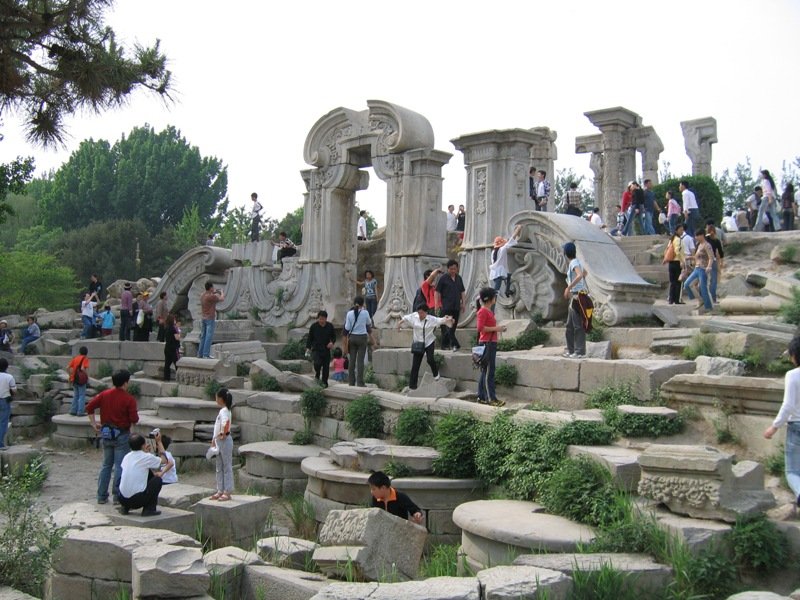 More stories from this author here.
Twitter: @Sinopath
Images: Pinterest, Sina Blog, Xinhua, Laoqianzhuang, Mawengfo, czyoo, NetEase (1, 2), Qingdao News, CN West, iFeng
Comments