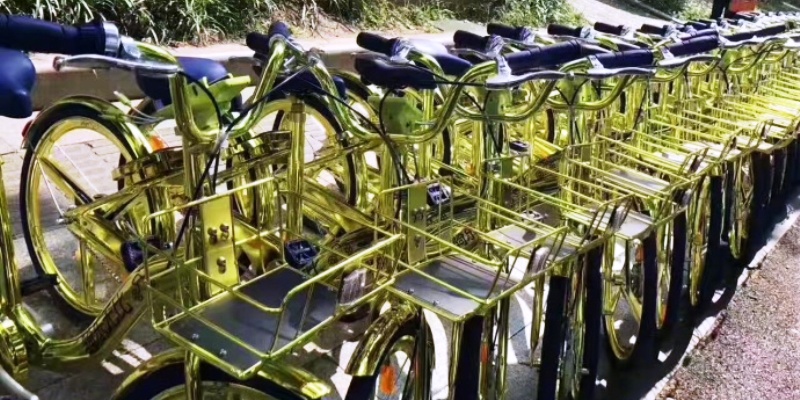 They See Me Rollin', They Hatin': Get Your Bling On With Beijing's Latest Gold-Colored Sharebikes
China's increasingly crowded bike-sharing market has a new entrant that hopes to distinguish itself with its smart technology as well as its eyecatching appearance.
Bike-sharing company Coolqi has cooperated with Haier Wireless to introduce glittering, gold-colored bikes in Beijing and 50 other Chinese cities that include Hangzhou and Taiyuan.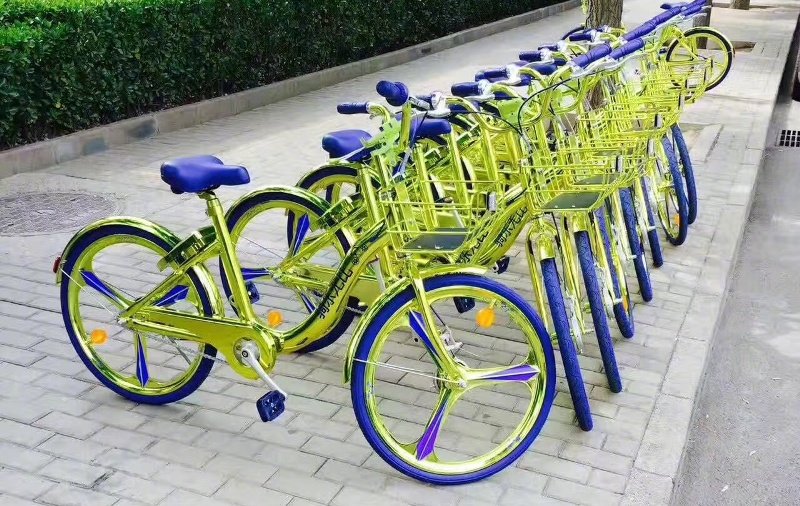 Users of these share bikes will be able to charge their cellphones wirelessly just by placing it on a special handlebar-mounted rack; users with phones that don't have this technology will still be able to recharge their phones as they pedal through the use of three supplied connectors (includes iOS and Android).
But that's not all. The 3.0 version of Coolqi's sharebike also features voice recognition for bicycle locking as well as a bicycle seat that can be adjusted just by inputting your height into the company's bike-sharing app.
The "mobile thrones" also hope to attract users with its very competitive price of just RMB 1.5 (USD 0.22) per half hour of use.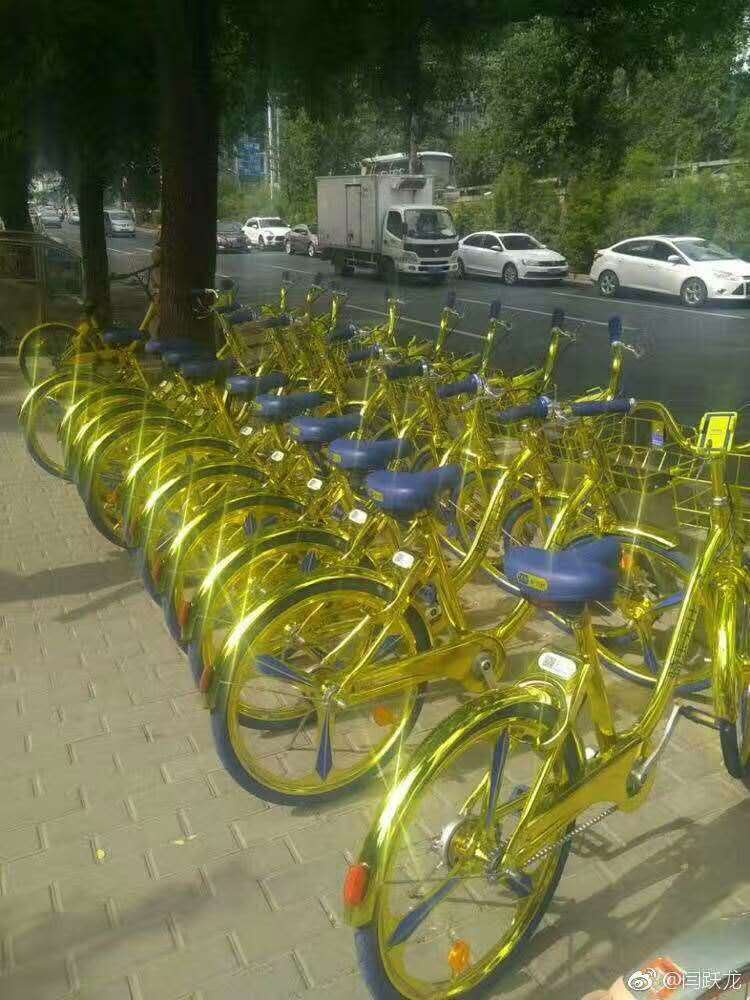 As Haier Wireless announced on its official Weibo account, the partnership has already made purchase orders amounting to 1 billion yuan to make 10 million charging units.
But despite these innovative features, Chinese netizens simply couldn't get past the garish appearance of these sharebikes, often using the term tuhao (土豪) which describes the nouveau riche of China's rural areas that are not known for their refined taste.
One person asked, "Will the reflection of these bike adversely affect traffic visibility?" while another joked: "I was refused last time when I went to ask a girl out while riding an Ofo bike; this time, I will switch to a bike embroidered with gold. Wait and see, the next time you see me, I'll be passing out wedding engagement prizes!"
Yet another person questioned the bicycle's design choice to feature a handlebar-mounted cellphone holder: "Providing a cell phone holder is not a good idea. You're likely to forget your phone, and it will distract the attention of users as they ride their bikes."
One commonly-cited reference to describe the traffic-stopping two-wheeler is Japanese manga series Saint Seiya (Knights of the Zodiac), known for their golden armor: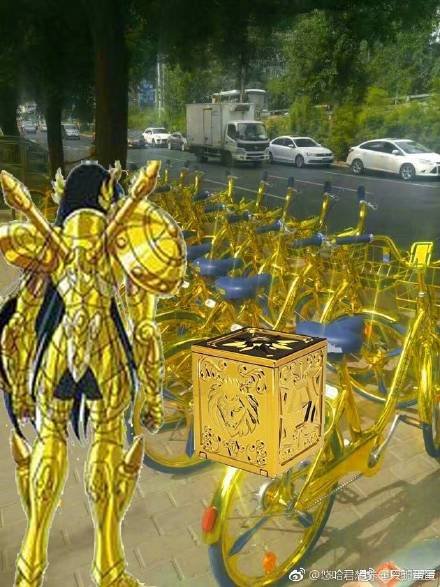 Another recurring online theme over the timeliness of China's new gold rush hour is how there are too many sharebike companies already. "Well, there aren't many choices for colors left for this company to use," said one user who hasn't looked at a map of the Beijing Metro lately.
Years before, China's previously nascent rideshare industry had seen a number of extraordinary marketing promotions that included the rental of Maseratis and even helicopters. In the same vein, Chinese consumers have been tempted with all sorts of golden products that range from taxis to zongzi to baijiu.
We admit that these sharebikes look very impressive. And yet, sharebikes in China have a way of ending up in less than dignified situations: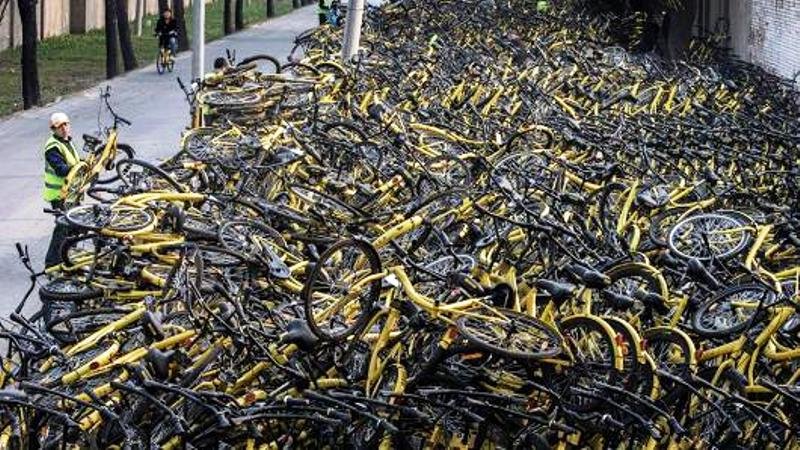 More stories from this author here.
Twitter: @Sinopath
Images: TechWeb, The Founder, Weibo, CNBC
Comments