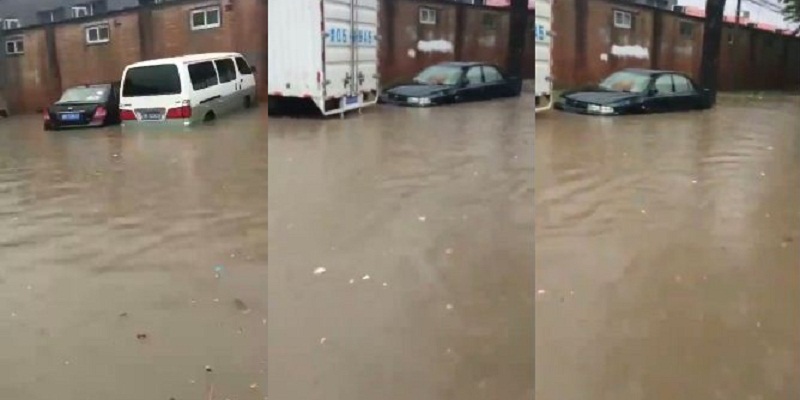 Red Alert Raised for Parts of Beijing as City Streets Flood With Rain; Hundreds of Flights Canceled
A torrential rainstorm has resulted in a number of weather warnings issued today, July 6, for parts of Beijing as widespread flooding occurs throughout the city.
A red alert for rain was issued for the northeast Beijing suburb of Miyun this afternoon at 4.40pm after precipitation reached 150 millimeters. The rain was so heavy that fish have been spotted swimming in the flooded water at Miyun Rainbow Park.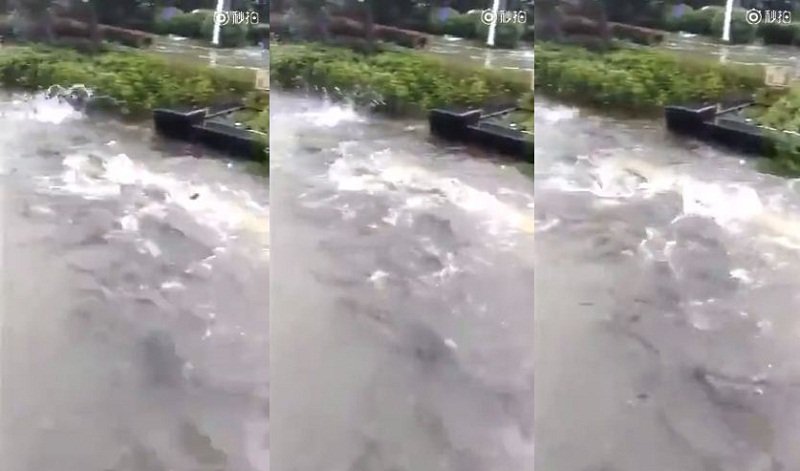 An orange alert remains for the adjoining district of Huairou after levels of precipitation reached 96.8 millimeters in the 18 hours preceding 2.40pm this afternoon. A video posted on Weibo shows one Huairou underpass completely flooded. 
The rest of Beijing currently sits under a yellow alert as numerous streets have flooded, causing pedestrians to wade in knee-high water. The storm has brought 70 millimeters of precipitation to the Beijing districts of Mentougou, Fangshan, Changping, and Shunyi.
The storm has caused havoc for commuters and travelers throughout Beijing, and is responsible for the cancellation of 278 Air China flights at Beijing Capital International Airport.
The heavy rains are forecast to continue in Beijing into the night with scattered lightning and the heaviest precipitation coming in the north end. Tomorrow will see overcast skies and also more scattered thunderstorms; the heatwave is set to continue with temperatures reaching 32 degrees Celcius.
The evening rush hour is expected to be terrible in Beijing, and some people are taking too well to it, as seen in this photo taken on Beijing Second Ring Road:
UPDATE July 7 7:40pm: In the 22 hours before 7pm today, the local weather department says Beijing has received an average of 58.8 millimeters of precipitation while Miyun hit with rainfall measuring 172.1 millimeters. Over 100 local weather stations have recorded precipitation in excess of 100 millimeters.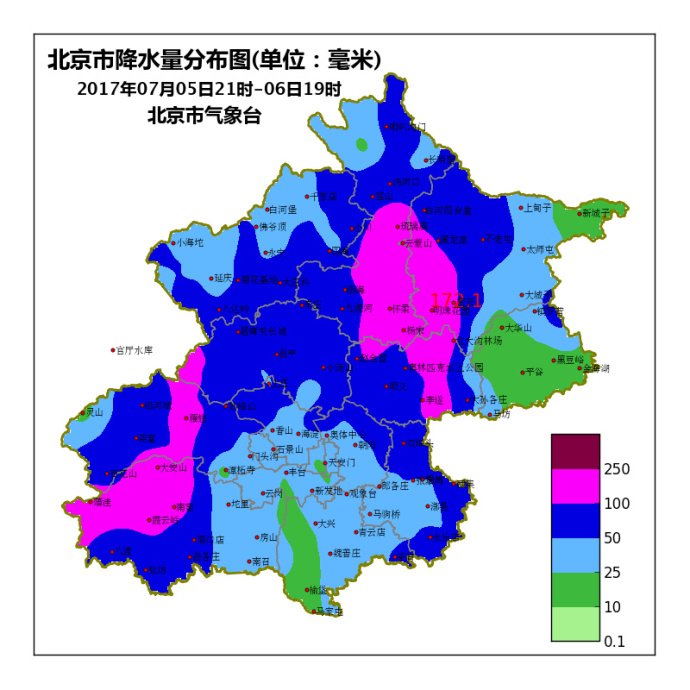 How bad is the storm? Here's a video that shows a blown-open manhole with rainwater flying upwards out of it: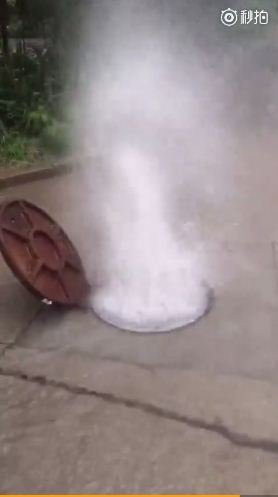 More stories from this author here.
Twitter: @Sinopath 
Comments