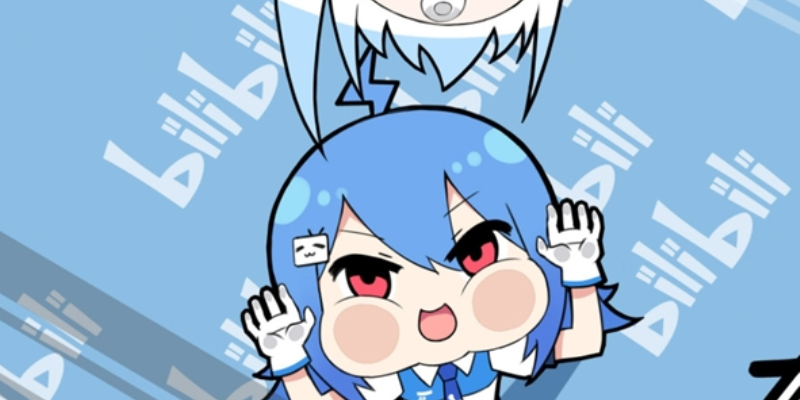 Harmony Strikes Again: Foreign Video Content Purged From Streaming Sites AcFun and Bilibili
The Chinese Internet is reacting with dismay to the news that the most popular TV and films watched on video streaming sites AcFun and Bilibili have been completely taken offline.
Fans are expressing anger and despair that AcFun and Bilibili have been almost completely gutted of their vast collection of popular overseas movies and television shows from the USA, the UK, Japan, South Korea, and Thailand, not even sparing selections that users had saved for future viewing.
Beginning last night, users found a gradual disappearance of access to the content. Though they could previously access a menu selection, users were at first informed that the video selection was unavailable; later, AcFun would remove its "Movies and TV" completely from its interface.
No official explanation or reason has been given for the cull, but it appears to relate to any content on the two platforms that had a copyright claim on it.
It's not consolation for users that the foreign movies still available for viewing are limited to those in the public domain without any copyrights. Although they can't watch the latest Hollywood hits, Bilibili users have been afforded the chance to brush up on their classics, with continuing access to the now century-old Charlie Chaplin films Kid Auto Races at Venice (1914) and A Jitney Elopement (1915).
A few Chinese shows have been affected by the ban, but their removal appears not to have affected Chinese netizens too much.
AcFun and Bilibili had become immensely popular with Chinese users starving for quality content. Even though they brazenly violated copyright claims, users flocked to them in droves for content they were unable to get anywhere else. Bilibili was especially favored for its exclusive content and lack of commercials, and even helped foster a community of translators that worked to provide subtitles for hundreds of hours of overseas content.
The Chinese authority with the power to force these changes, the State Press and Publication Administration of Radio, Film, and Television (formerly known as SARFT), is infamous for its sudden bans that come without explanation.
In 2014, SARFT put forth a law that would force all foreign television and films to submit to a verification process, only to ban the most beloved sitcom among Chinese viewers, The Big Bang Theory the following year as well as any depictions of smoking. Last year, SARFT went after online content that depicted "improper portrayals" of homosexuality by banning the web drama Addicted while also forcing a period drama starring China's top star Fan Bingbing to censor out any depiction of her cleavage. Earlier this year, South Korean content came under fire as China objected nationwide to the THAAD missile defense system. 
Just recently, diaosi favorite Bojack Horseman was removed just days after it premiered on iQiyi while restrictions have again tightened on online homosexual depictions.
As with before, people will find a way to watch their favorite shows. Until then, there's a lot of complaining to do online.
More stories from this author here.
Twitter: @Sinopath 
Images: Weibo
Comments