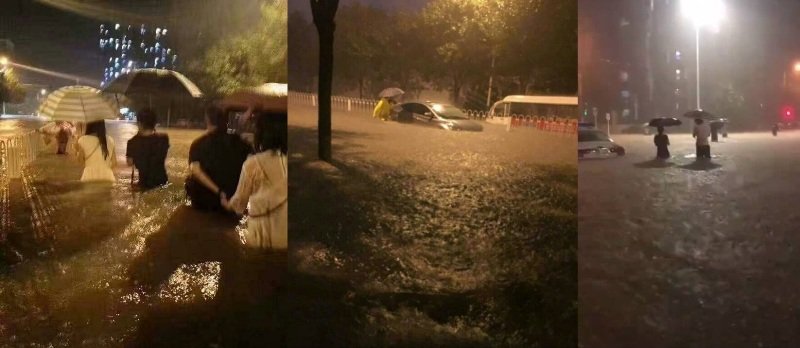 Red Alert Raised as Torrential Rains Flood Southwest Beijing
The southwestern Beijing suburb of Fangshan was hammered by last night's heavy rainfall, flooding city streets and prompting authorities to deploy crisis contingency plans.
A red alert for rainfall was issued for Fangshan at 8:20pm yesterday after 110 millimeters of rain was recorded in its Junliuzhuang area in just one hour.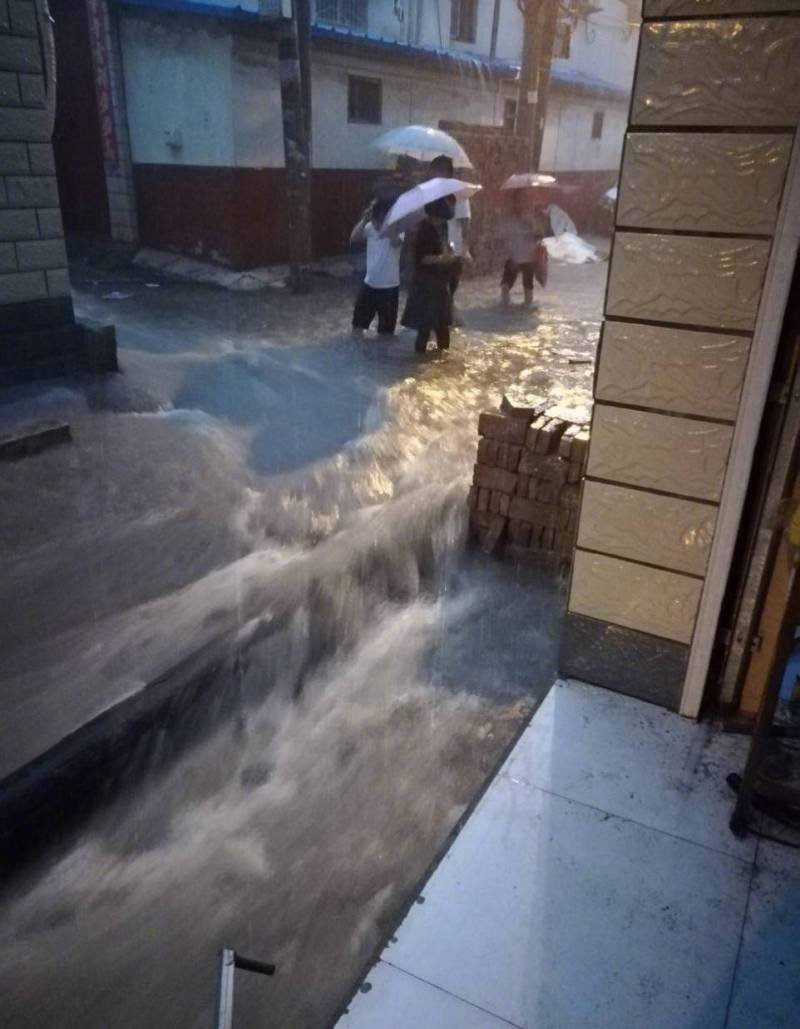 Compared to the city average of 35.9 millimeters, Fangshan bore the brunt of last night's downpour, receiving total precipitation of 182.8 millimeters.
Photographs from the scene show flooding in Fangshan's streets reaching above knee-level, while other photographs show they had risen so high that car tires were completely submerged; reports from the Beijing News quote witnesses who say the flood waters reached their waist and nearly reached car windows.
The flooding caused some drivers in the area to abandon their cars, while commuters returning home at the end of the evening rush hour were trapped at subway stations. Widespread flooding was reported inside Daotian Station on the Fangshan Line, located 75 minutes away from Hujialou Station near Sanlitun. Video of last night's flooding can be seen here (1, 2, 3, 4, 5)
Also hit hard by the rains was Daxing District, which raised an orange alert for rain at 9:50pm after 100 millimeters of rain was recorded falling on its Beicangcun area.
Many areas of the city experienced precipitation of 30 millimeters within an hour's time, but it was the Beijing districts of Changping, Haidian, Fengtai, Shijingshan and the aforementioned Fangshan and Daxing that received the most rain, as well as where category III emergency flood procedures were initiated. 
The most dramatic incident from last night may have been when a group of people formed a human chain on a lightless Changze South Street in order to warn drivers against a flooded area (shown below).
The Fangshan red alert was lifted before midnight yesterday, and the rainstorm ended afterwards, before 3am.
Weather reports made in advance of last night's downpour only mentioned "heavy showers," a warning that pales in comparison to this past June's inaccurately-predicted "worst storm in six years" that still managed to cause flooding. All the same, last night's storm was the second red alert issued for rain in recent months. 
A red alert was issued for the northeastern Beijing suburb of Miyun at the beginning of last month after heavy rains reaching 150 millimeters flooded local streets.
In 2012, 77 people died in Beijing after heavy rainfall caused flash floods throughout the city.
More stories from this author here.
Twitter: @Sinopath
E-mail: charlesliu1@qq.com
Images: Weibo (1, 2, 3), Beijing Youth Report
Comments