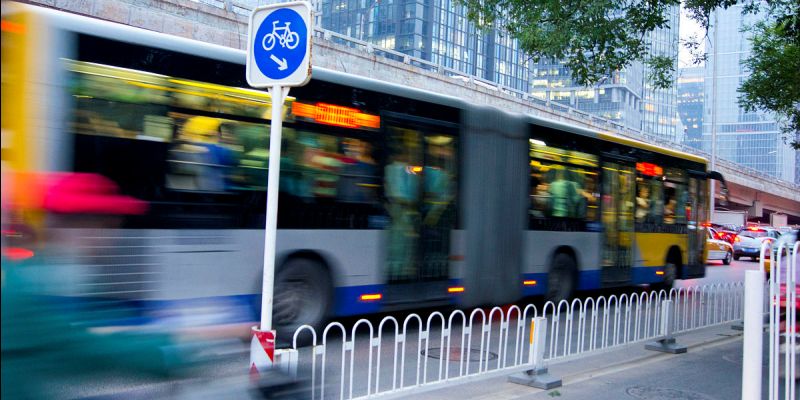 Beijing Busses Will Be Completely Air-Conditioned ... Beginning 2018
It may be too late to help us during this sweltering summer, but Beijing residents can all look forward to riding in public busses fully-equipped with air conditioning expected to arrive before the end of next year.
The Beijing Public Transportation Group said the introduction of the new climate-controlled busses will coincide with the city's next shipment of new energy public transportation vehicles. 
READ: Beijing Bus Wi-Fi Equipping to Be Completed by Year's End
Compared to cities like Hong Kong where air conditioning is everywhere, the same can not be said for Beijing's public transportation. Only a tenth of Beijing's 21,000 public busses are not equipped with air conditioning. These older models awaiting retirement usually serve the city's less-traveled routes that include lines #5 and #806.
As a group spokesperson told the Beijing Evening News, the city was forced to accept these AC-less busses. "There was no way to modernize many of the busses made before 2008; our only recourse is to keep them running on their routes," said the spokesperson.
For some people, the air conditioning can not come soon enough.
READ: Beijing Nighttime Sightseeing Buses to Begin This Weekend
The driver of the #58 bus, 30-year veteran Mr. Hou, can only reply with humor whenever a passenger complains about the lack of air conditioning on his bus. "I usually jokingly tell them that I would in fact turn it on, but there's nothing for me to switch on," said Hou. "Once I say it like that, they usually understand."
According to the group's own regulations, Beijing public busses equipped with air conditioning must maintain an interior temperature under 26 degrees Celsius, no matter the outside temperature. Complaints can be made to the group's telephone hotline at 96166.
READ: Hate Wave: China Daily Reports Temperature So High, An African Man Got a Tan
Although conditions are quite pleasant in Beijing at 30 degrees Celsius, other Chinese cities have been hit with scorching heat waves. Shanghai, Hangzhou, Nanjing and Xi'an have all reached temperatures in excess of 40 degrees Celsius, inspiring Chinese motorists to raise their windshield wipers on their parked cars in order to avoid heat damage.
But having endured a number of heat waves already, some Beijing residents who can't stand the heat have flocked to a comfortable place well known for its hospitality: IKEA. Many visitors are seen lounging on its beds and sofas during the dog days of summer. Although store personnel seemed content to offer their hospitality earlier this summer, reports now say IKEA has begun using loudspeakers to regularly broadcast messages discouraging visitors from sleeping on its furniture.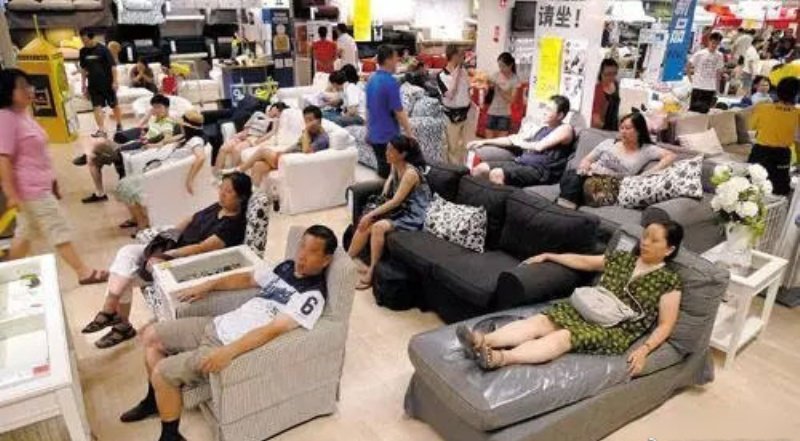 More stories from this author here.
Twitter: @Sinopath
E-mail: charlesliu1@qq.com
Comments