Beijing's Best Events That Won't Leave You Hungover, Aug 7-13
Our Events Watch series aims to highlight happenings that aren't focused on alcohol and drinking, but instead take a more educational or productive approach. Events include comedy, talks, networking events, markets, dinners and more.
Monday, Aug 7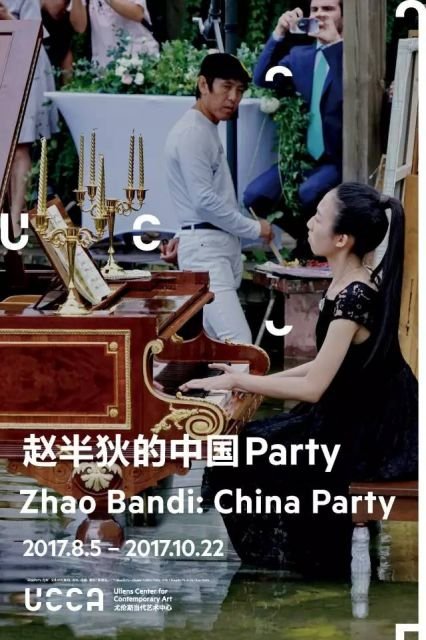 UCCA is hosting the largest exhibition of Zhao Bandi's work to date. Having had their opening day on the 5th of August, the center will host the exhibition until late October. If finding yourself in discussions of the recent history of China is still your biggest nightmare, paying a visit to this exhibition might offer a fresh or, at least, a more creative approach to wrapping your head around the processes China's society is going through. Zhao Bandi attempts to outline the social development and transformations of China in his work covering nearly three decades of observations. He uses his art to explore and investigate the ever-changing face of Chinese society, as seen through a personal and slightly romantic angle of the evolution. A sense of absurdity and slight humor are also present in his work as the artist calls the social development and metamorphosis "a fantastic party".  Every piece might come as a surprise, since the artist uses a wide range of techniques, from multimedia and video to painting and installations. Visit UCCA for a share of the sorrows and joys of the party. RMB 30. Opening hours: 10:00-19:00.
Tuesday, Aug 8
The Old Summer Palace is far from the city center and almost never on the way to your destination (unless you are plotting a romantic weekend escape to Changping). The truth is, though, that it's exploding with the beauty of nature, eclectic architecture and painful but impressive history. Once you actually make it all the way there, make the most of your sourjourn through discussions with a knowledgeable guide. That way, you won't be wandering around the Western Mansions trying to guess why they lack traditional Chinese attributes. Book your spot (they are limited) and get more information here. 10:00-13:00 at The Old Summer Palace (Yuanmingyuan). RMB 260 (RMB 300 for non-members). 
Wednesday, Aug 9
Midweek jazz-improv? Yes, please. If Wednesdays are the days where you realize that even though half of the working week is gone but you still have solid two days to go, free-flowing jazz (the only thing that should be free-flowing on Wednesdays) is a remedy to cut you out of this world for the night. Belgian clarinetist Joachim Badenhorst has studied improvisational jazz and worked with artists in Europe and America. He will be performing with Liu Heng (China Association of Percussion Executive Director), guzheng player Yu Miao and saxophonist Li Tieqiao. RMB 50 (RMB 70 at the venue), Jianghu Bar, 9 PM. Find more information and tickets here.
Thursday, Aug 10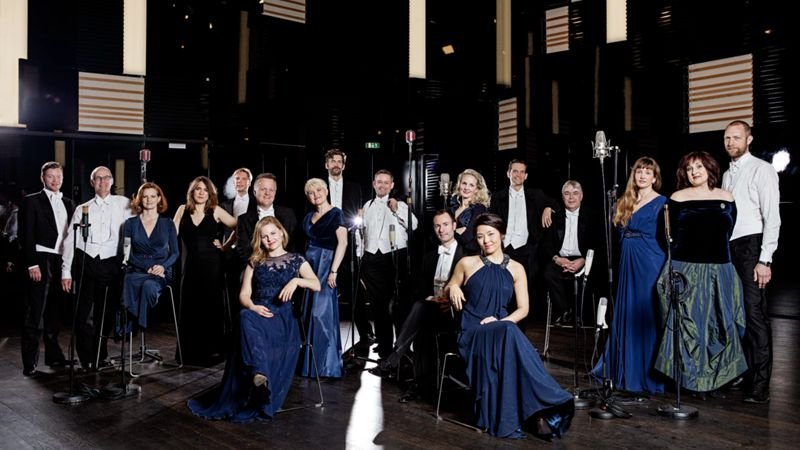 Impressively presented as being formed from the "18 best Danish singers", the Danish National Vocal Ensemble has us ironing our fanciest dresses. Looking at their extensive collection of records, awards and impressive collaborations, the above statement seems more than justified. The program is colorful, including the work of Bach, Mendelssohn and a collaboration of C.E.F. Weyse and Hans Christian Andersen, because you simply can't bring Danish culture to China without H. C. Andersen. Hear them at NCPA, 19:30. RMB 50-320. More information here.
Friday, Aug 11
UCCA has never been one to shy away from inconvenient topics, a tradition they continue as they host a screening of "Our Marriages: When Lesbians Marry Gay Men". With recent discussions about the LGBTQ community's missions and struggles in Beijing, the screening could not be coming at a better time. While the poster seems (possibly intentionally) cringy, the topic is important and still sensitive. A relatively common practice not just in China, lesbians marrying gay men to satisfy the demands of relatives or other external forces is the focus of this documentary. Directed by Xiaopei He, the story follows four Chinese lesbians who look for a contracted marriage to fulfill their obligations. Stay for a screening of "Yvo and Crissy" afterward, which follows two people from England trying to find a link between wealth, sex, family and our wellbeing. If the documentaries raise questions, chat with the director after the screenings. UCCA at 19:00. Free (pick up your ticket from the reception 45 minutes before the event). 
Saturday, Aug 12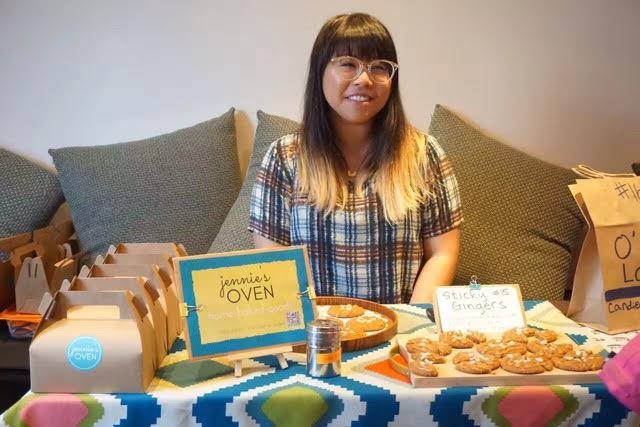 Embrace the slight blue-ish tone in your skin and free your inner cookie monster with the Cookie Baking Class. Jennie Chow will be whipping up some Sticky Gingers, filled with gooey caramel and topped with crystallized ginger (I just drooled all over my keyboard, thank you very much). The host has previously worked in film, television, and education before finally realizing that cookie baking can be a legitimate grown-up job. Which it is. Head to The Hutong (book your place first, only 10 spots available). RMB 260 (RMB 300 for non-members) at 14:30. More information and tickets here.
Sunday, Aug 13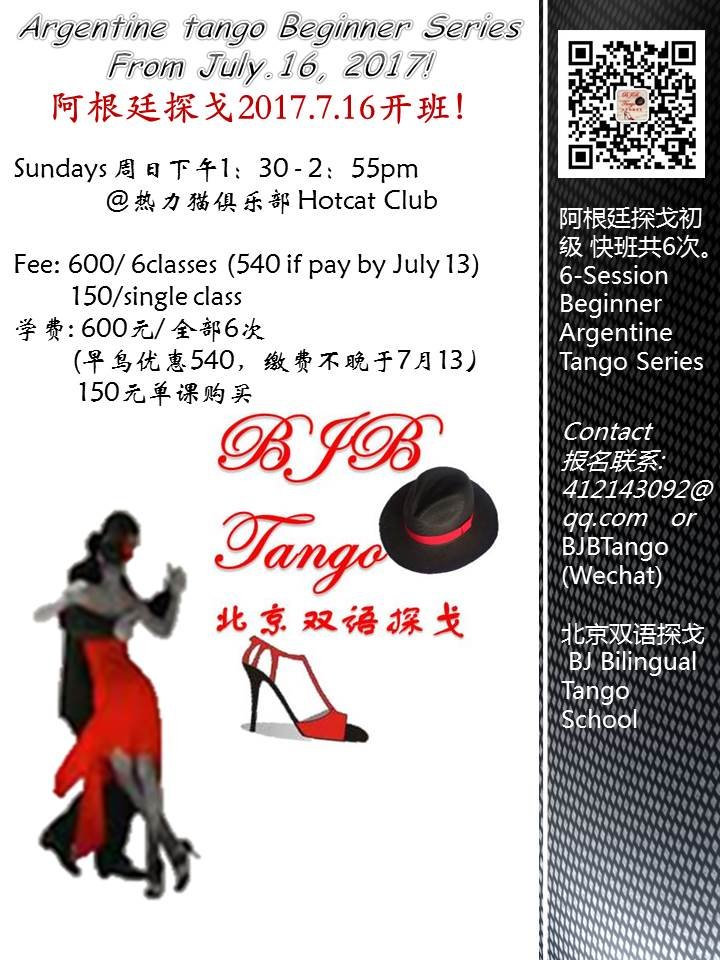 If you do end up learning to bake those cookies and are unable to restrain yourself from eating them all at the end of class, some movement might be in order. While the aftermath of the above-mentioned food may not make us feel the sexiest, Argentinian tango could sure do the trick. Hot Cat Club invites the only bilingual tango school in Beijing for a Sunday filled with heat. Depending on your level (no-level is the most common one, not to worry), you can join beginner or intermediate classes. Go swing those hips and rediscover the passion at Hot Cat Club. RMB 150 (RMB 600 for six sessions). Dancing starts at 13:30. Find more information here. 
Images: Courtesy of the organizers, Pexels
More by the author here.
Comments