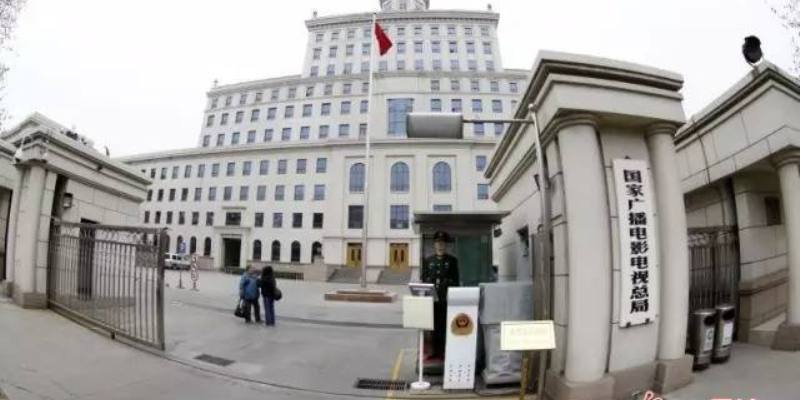 Fun No Longer Allowed on Chinese Prime Time Television
For all intents and purposes, China's state censor has forbidden audiences all over the country from watching prime time television shows that are "fun."
The "Notice for Platforms for Cultural Transmission and Comprehensive Guide for Television Channels" calls for Chinese television stations to stop broadcasting shows that are "particularly entertaining" or contain sensitive content.
READ: 'Dahufa': The Chinese Film About Enslaved People Oppressed by a Brutal Regime
The vaguely-worded statement is the latest in a series of increasingly strict orders from China's state censor, the State Administration of Press, Publication, Radio, Film and Television (often referred to as SARFT due to its previous name, the State Administration of Radio, Film and Television).
Alternatively, the notice reinforces the state censor's hardline stance against reality television shows, which in China almost unilaterally all feature celebrities. SARFT again asserts in the new notice that TV shows can't show content in which "average people are portrayed secondary to celebrities."
This is not the first time SARFT has made such a high profile ban. In the past homosexual themes, time travel, and smoking were prohibited from appearing on the airwaves. Imported shows made by and featuring non-Chinese talent are also likewise banned from China's prime time viewing. 
READ: Net Nanny Declares Papi Jiang Too Vulgar, Removes Videos
But as history has shown us, just because SARFT issues an order doesn't mean that it will follow through. After a ban was made on time travel in Chinese TV. we've seen the release of time-travelling shows such as Love Weaves Through a Millennium and Scarlet Heart 2. Meanwhile, the many restrictions that have been placed on reality TV shows have done nothing to deter their massive popularity in China.
As it still remains to be seen how SARFT will enforce such a vaguely-worded order, it's noteworthy to point out that the state censor continues to issue specific bans that are later circumvented by the industry it attempts to control, or is not followed through by authorities.
Alternatively, SARFT wants Chinese TV broadcasters to increase their broadcast of public welfare, cultural, technological and economic programs – especially during prime time hours. The state censor wants to promote television content that features patriotic and anti-Japanese Imperialist themes, such as when all Chinese TV stations were ordered to exclusively broadcast WWII dramas for five nights in a row.
READ: How the Now-Censored 'Bojack Horseman' Became a Voice for
a Generation of Disenfranchised Chinese
In light of the crackdown on ACFun and Bilibili, it's become harder for Chinese audiences to watch anything remotely fun.  
Any way you look at it, China's boob tube just got flattened.
More stories from this author here.
Twitter: @Sinopath
E-mail: charlesliu1@qq.com
Images: Sina
Comments