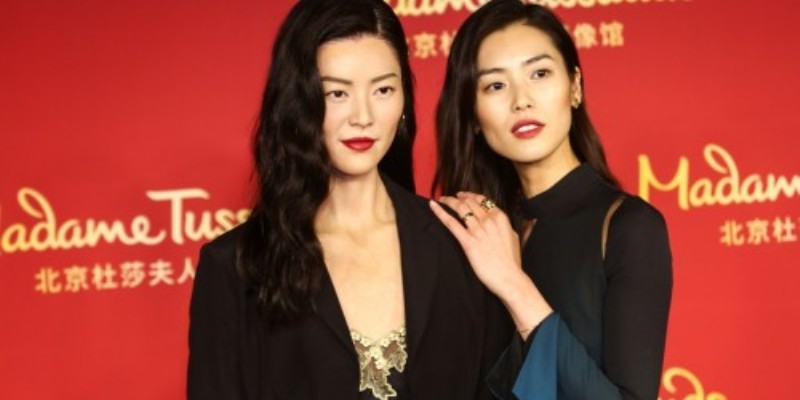 Wax Likeness of Supermodel Liu Wen Debuts at Madame Tussauds in Beijing
A nearly six-foot tall wax likeness of Chinese supermodel Liu Wen has been unveiled at Madame Tussauds wax museum in Beijing in what is an uncanny, lifelike duplication of a unique-looking person.
Liu was personally on-hand to introduce her wickless doppleganger in the museum's newly opened Fashion Wing during a visit to the Chinese capital on Friday.
Madame Tussauds showed that they weren't hindered by any meddlesome valleys with a wax figure of Liu Wen that completely replicated the supermodel's signature pose. Compare hands and feet in the photo below (Liu Wen is on the right):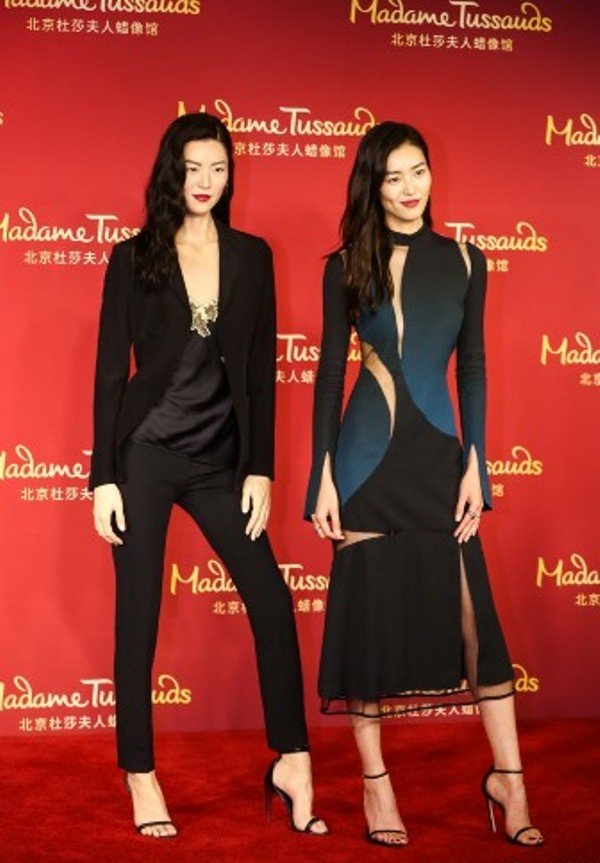 And yet, Liu Wen's waxen counterpart remains wholly unremarkable for a representation of a famous person from the fashion industry. The model's model is dressed casually in a black blazer and trousers, an outfit that can't hold a candle to some of the more ornate costumes seen elsewhere at the Qianmen tourist attraction.
READ: Chinese Pop Culture Primer: What You Need to Know About Liu Wen, China's Top Supermodel
And for a person who works for a living standing in front of photographers, Liu appeared to be somewhat nervous at the unveiling. While the supermodel showed off the gaze that has graced a mulititude of magazine covers and catwalks, she also displayed a wanton penchant for mugging for the camera.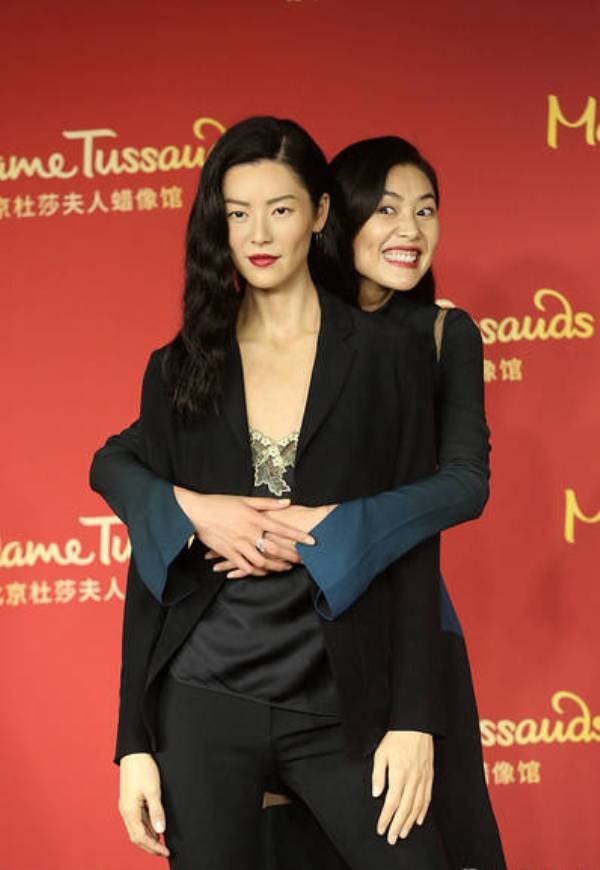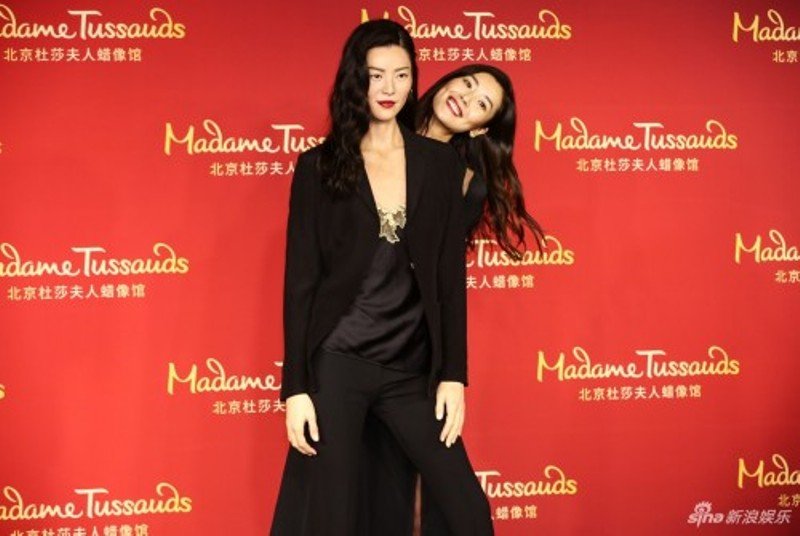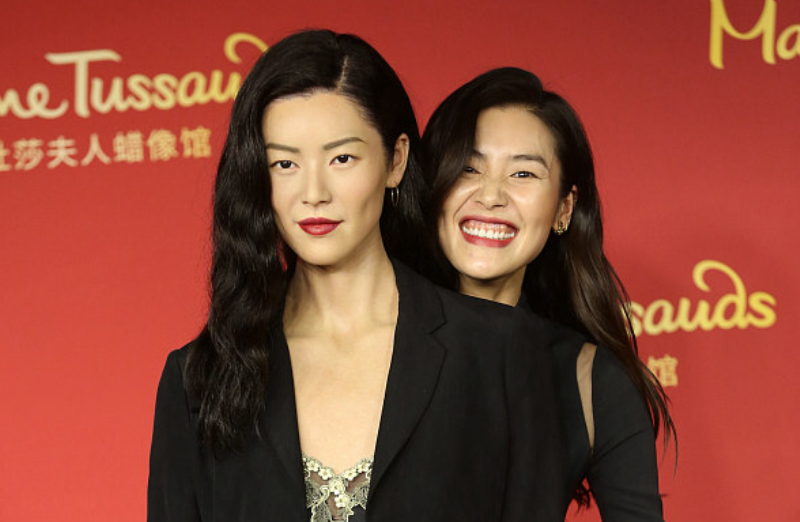 Liu's statue joins a number of Chinese celebrities at Madame Tussauds wax museum that includes hometown heroes like Cui Jian (complete with baseball cap) along with astronaut Yang Liwei and Olympic gold-winning volleyball coach Jane Lang. And if that's not enough for its visitors, the museum also provides a roster of Western celebrities as well as the wax likenesses of the CGI characters from the wildly-popular Warcraft movie.
Madame Tussauds features interactive activities on its premises for visitors that include dress-up areas, a sing-along KTV booth (Chinese only) as well as a chance to jam with the godfather of Chinese rock.
Liu described being a supermodel as having "social responsibility," recently telling Forbes: "Being in this position enables myself and others to deliver messages of positivity – we can broadcast to everyone just how beautiful this world is, and all the ways we can keep it beautiful by treating one another with kindness."
With her sculpted twin taking her place at Madame Tussauds, Liu can continue to impart her wisdom to a public willing to measure themselves up to greatness.
More stories from this author here.
Twitter: @Sinopath
E-mail: charlesliu1@qq.com
Images: JS China, Xinhua, iFeng, dzwww, Madame Tussauds
Comments