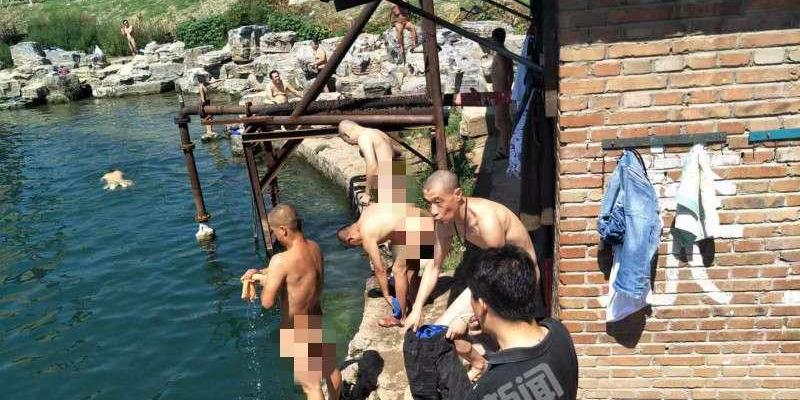 Drowning Death Fails to Deter Swimmers at Beijing's Secret Nudist Hangout
A recent drowning death at a popular Beijing nudist bathing spot has failed to deter regulars as local authorities promise to crack down on the "uncivilized" and "dangerous" activity.
Located to the southwest of the city in Fangshan District, the Mapao Spring near Guce village has served as an "al fresco" swimming area since the 1970s. The former irrigation reservoir had been little-known to the public until a 19-year-old Henan man drowned there on July 10. But, despite the death and local signs that forbid swimming, the nude sunbathers keep returning.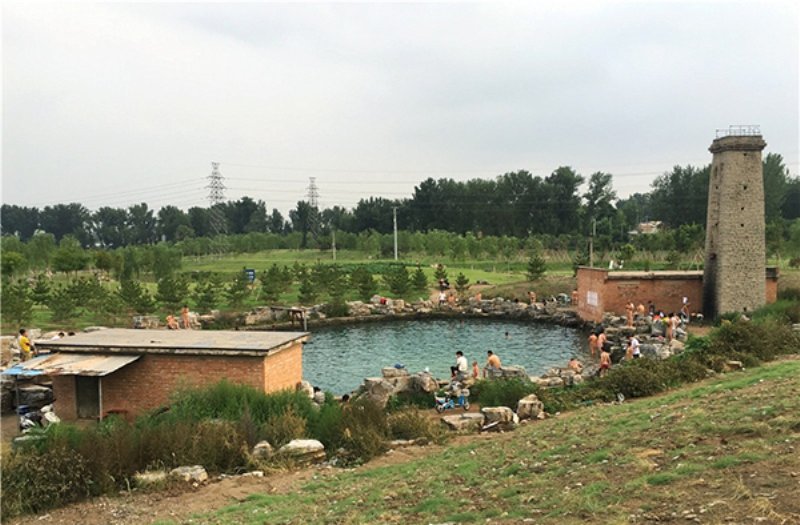 One man in his 70s said he has been nude swimming here for 20 years without any problems. "You can find some 500 people here every day of the summer," he told the Evening Law Report, a reporter for which estimated the spring to receive upwards of 100 daily visitors.
The swimmers say they come to the relatively-unpopulated Mapao Spring because it is free, clean, close to the city, and provides a chance to be unrestrained of social norms.
But while the nudists told the Evening Law Report that the drowning was just an accident "caused by a cramp," authorities say that a "hidden danger" exists at the unregulated swimming area that poses a risk to public safety.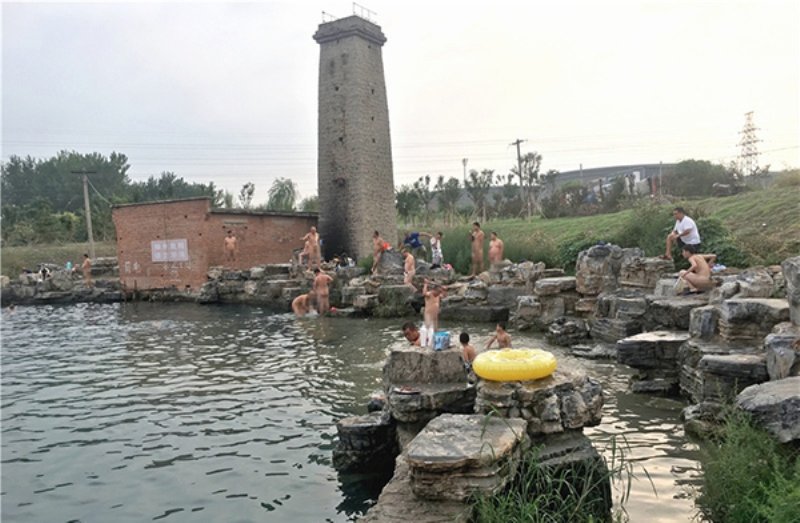 Fangshan Blue Sky Rescue Unit Captain Chen agreed with locals that say July's drowning is part of a long history of tragic deaths. "We often see volunteers fish victims out that have gone missing because there are many people that disobey rules and go swimming in the wild," said Chen.
However, Chinese news reports of the death don't specifically mention any other drownings. A Baidu online search fails to reveal any news items regarding more drownings at Mapao Spring.
In response to heightened media attention over the drowning, local authorities say they will step up their efforts to manage the area.
Despite daily warnings and red propaganda banners proving to be ineffectual, authorities have begun to deploy five volunteers tasked with performing "ideological work." In order to persuade the mostly middle-aged male swimmers to cover up, the volunteers will be equipped with free bathing suits to hand out. Additionally, supervision over the area will increase with the installation of two new surveillance cameras.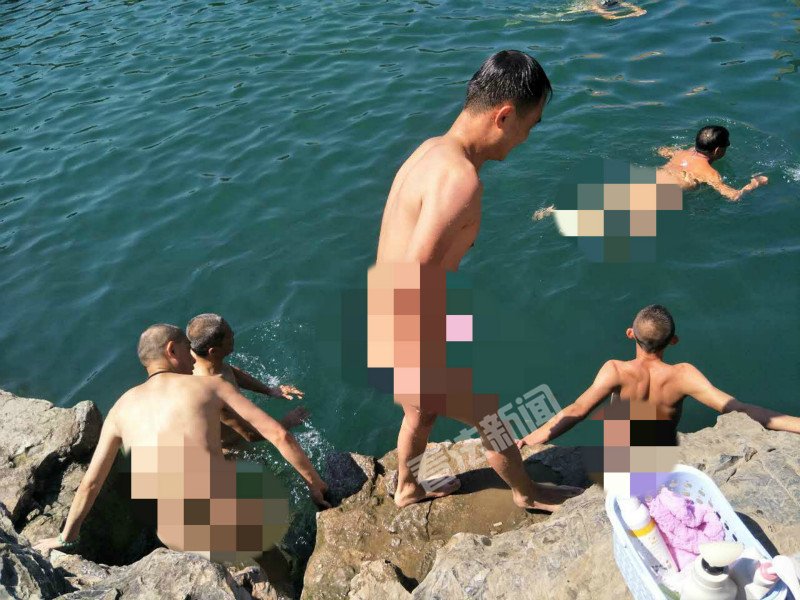 Public nudity is illegal in China, but that hasn't deterred nudists in other parts of the country.
Hainan cracked down on nude sunbathers in 2014 with police promising to punish violators with ten days of "education through detention."
"No normal person would swim or sunbathe naked in public," said the southern island province's Communist chief.
More stories from this author here.
Twitter: @Sinopath
E-mail: charlesliu1@qq.com
Comments