Beijing Beats: Elysia Crampton, Mason, and a Hot Up-And-Comer From Hanoi
Beijing Beats brings you the best in Beijing nightlife each weekend so that you can soothe the woes of a long and stressful week with some out-of-body gyrating and some experiences you'd rather forget come Monday. Check the weekend's full list of nightlife events here.
 
Thursday, Aug 10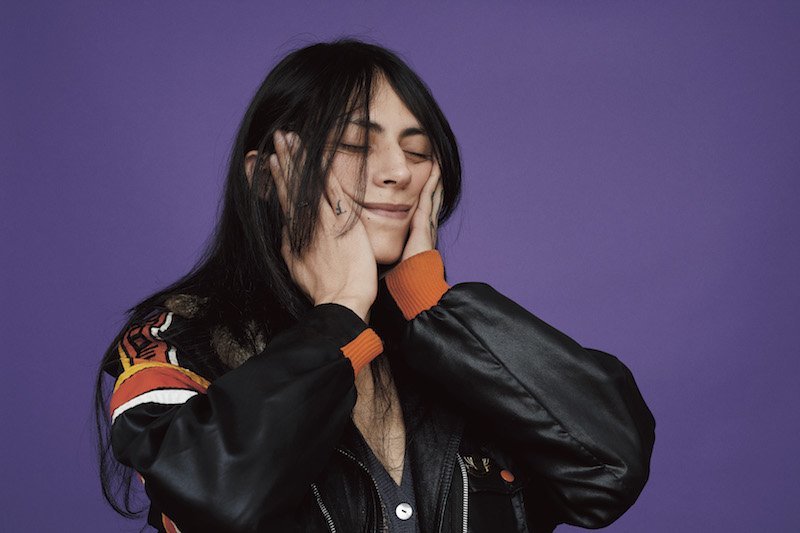 Elysia Crampton
An eclectic, socially conscious electronica up-and-comer, Crampton's music garnered praised for mixing both Beethoven's Fifth and cumbia from Colombia. Vice has called her one of 2016's "Best Live Acts." She's also openly transgender and, during interviews, speaks frankly about the issues faced by the LGBTQ community today. RMB 100. 10pm.  Dada.
Friday, Aug 11

Mason
This Amsterdam-based DJ is a seasoned vet, having begun his career in 1995. He's since had his music released on labels like Defected Records, Bunny Tiger, and his own imprint, Animal Language. The venue describes him as "a diverse selector with a single focus on pumping fun onto the dance floor." RMB 60. 10pm. The Bar at Migas.
Quan
Hailing from Hanoi, this up-and-comer is not only adept at DJing, but also live electronic performances. The venue describes him as having "a unique ability to manipulate his hardware and software spontaneously, creating an improvised sound world that is original and different every time." This no doubt helped him secure a coveted performance slot at the first-ever Boiler Room in Vietnam. Price TBD. 10pm. Dada.
Saturday, Aug 12 
Champagne Drip
Champagne Drip is the latest alias of L.A. producer Sam Poo, or "SPL." Under this moniker, he's said to explore "lighter textures and richer melodies" than his previous projects. The team at Dada says attendees can expect a set of "jungle and bass music built around elements of blippy 8-bit sounds, arpeggios, and lush 80s synths." Price TBD. 10pm. Dada.
Hip-Hop/Reggae Night
A well-stacked roster of acts like Lucky Roots, DJ Wildwata, Lucky Roots, MC L-Force and others will be laying out island riddims that will keep both the rap and reggae contingents satisfied. 9pm. Hot Cat Club.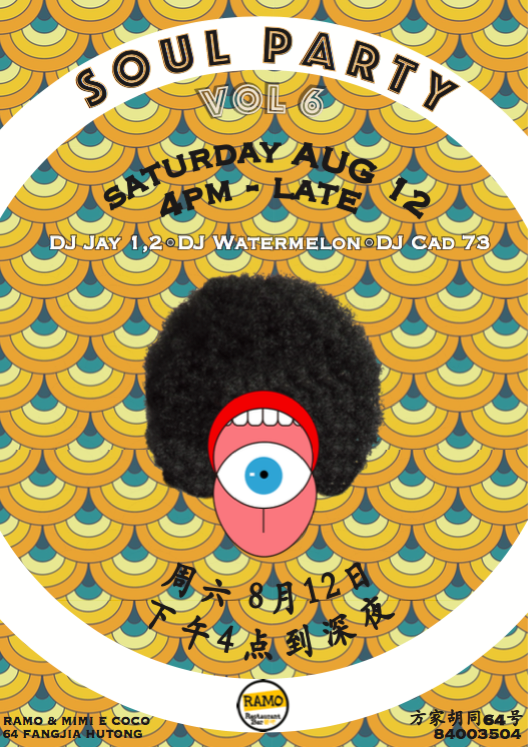 Soul Party Vol. 6
Soul music. Soul food. What more do you need? Plenty of delicious eats will be available from 10am onward, and beloved local turntable stars like DJ Jay 1,2 and DJ Watermelon and DJ Cad 73 will all be on hand from the afternoon until well into the evening. Come if you have an appetite to dine and dance! 10am. RAMO.
Photos: The venues, Julia Grossi
Comments