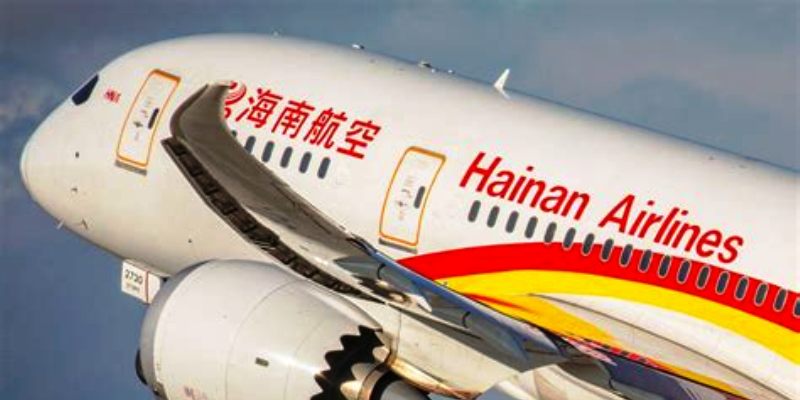 Beijing Begins Direct Flights to Mexico, Scotland and Ireland; Starts Daily Flights to UAE
Beijing continues to establish its reputation as an international travel destination with newly announced flights that will link the Chinese capital with Mexico, Ireland, Scotland, and the United Arab Emirates (UAE).
For the first time ever, Hainan Airlines will begin to offer direct flights between Mexico City and Beijing by the end of the month, making it their third direct flight that connects the Mexican capital to China (the others being Shanghai and Guangzhou).
Hainan Airlines will also begin to offer a direct flight between Beijing and the dual destinations of Ireland and Scotland. Beginning Jun 12, an Airbus A330 flight will leave Beijing twice a week for Dublin before arriving in the Scottish capital of Edinburgh, a new China air route just slightly preceded by a Hong Kong-Dublin flight that Cathay Pacific that will commence on Jun 2.
READ: New Direct Flights Connect Beijing With Los Angeles, Athens
The new Irish and Scottish flights come after Hainan Airlines established a direct flight connection between Beijing and Manchester, which started last June, as well as its upcoming direct air route between central China and London Heathrow Airport, which will begin Mar 23.
Other Chinese airlines are stepping up their game as well. On Mar 26, Air China will begin to offer daily service on their flights between Beijing-Dubai, up from five times a week. 
With so many travel options to choose from, Beijing has the potential to become a worldwide leading tourist destination. But with so many announcements concerning Hainan Airlines, a look at the company's finances signal a danger lurking beneath all the promises.
READ: American Airlines from Chicago for Less than USD 500, Beijing Cheap in June, Hainan Airlines to Offer Calgary Flights
After starting out with one plane in 1993, Hainan Airways grew to become China's fourth largest airline under its parent company HNA Group. But although the Chinese conglomerate has become famous for making high-profile purchases around the world, it has attracted equal attention for trying to liquidate its newly-acquired high-priced properties and companies while trying to keep its company profile opaque and inscrutable.
With debt accrued at USD 100 billion or more, HNA Group has come under pressure by Chinese authorities who are cracking down on capital outflow. According to research firm Oriental Capital, HNA earns just enough profits to cover the interest on the money it has borrowed. And yet, according to the SCMP, HNA's recent fire sale demonstrates a "strategy switch by HNA to ditch its trophy assets for projects that align with the Chinese government's strategic interests."
More stories from this author here.
E-Mail: charlesliu1 (at) qq (dot) com
Twitter: @Sinopath
Images: Go Travel Your Way
Comments