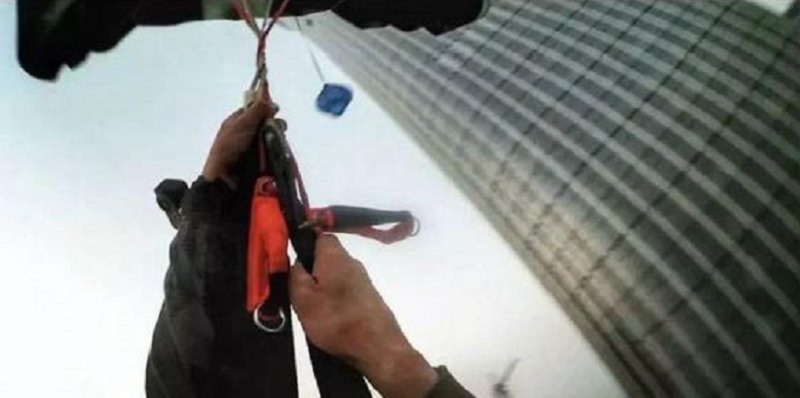 Russian Detained for BASE Jump Off Beijng's Tallest Building
A Russian daredevil has landed in serious trouble after a BASE jump from Beijing's tallest building resulted in a ten-day detention by local police.
Alex Pykhov was arrested the day after his daybreak jump on Apr 1 from the 108 story-tall CITIC Tower, reported Beijing Youth Daily.
As seen on their official Weibo micro-blogging account, the Chaoyang police said Pykhov was arrested for disturbing public order.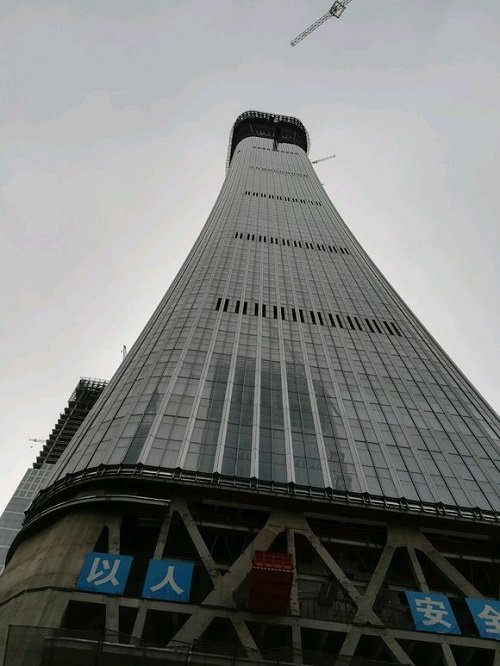 After having made previous jumps in Chinese cities like Nanning and Guangzhou, Pykhov shared photos of his Beijing jump to his Instagram account (shown throughout this article).
Although Beijing wasn't very receptive towards Pykhov's daredevil antics, other Chinese cities have warmly welcomed the highly-dangerous extreme sport.
In 2003, numerous skydivers jumped off the Jinmao Tower in "an effort to improve the image of Shanghai," reported China Daily. The following year, the same event went on to include national flag-bearing Chinese BASE jumpers.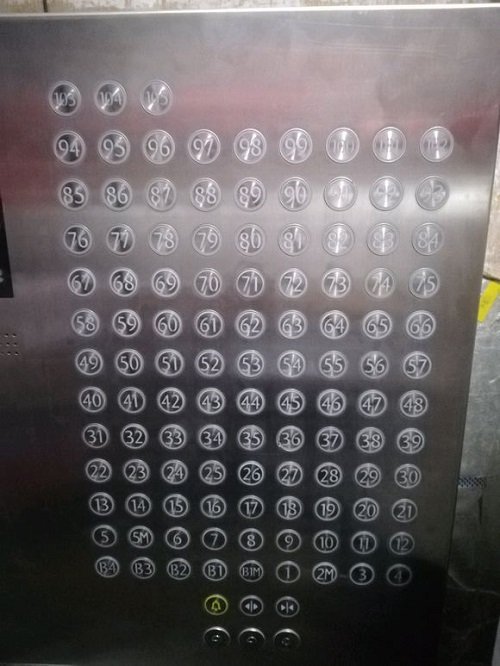 The sport has become a popular event in other parts of China with BASE jumping festivals have been established in Hunan and Guizhou.
At the same time, a number of fatalities and injuries have resulted from BASE jumping in China. 
Canadian wingsuit flier Graham Dickinson died in a crash last December at Tianmen Mountain National Forest Park, four years after a similar incident killed Hungarian Victor Kovats at the same park.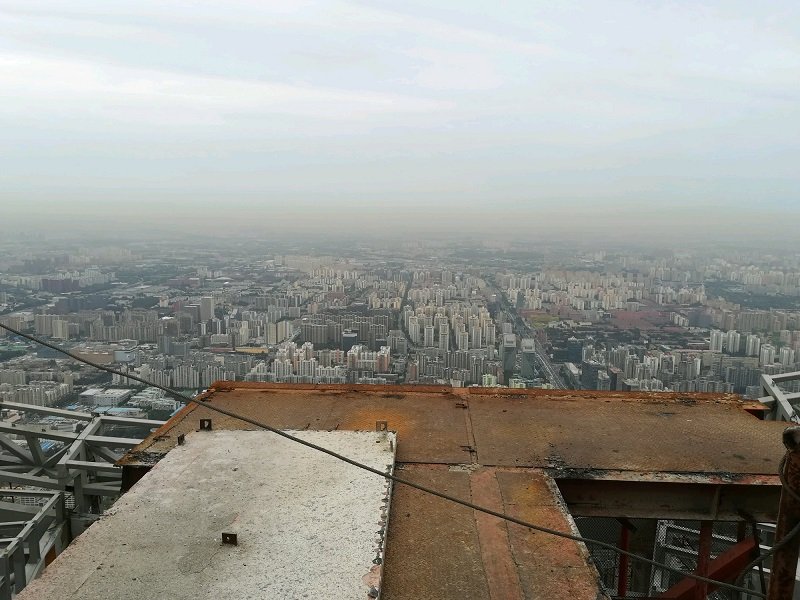 Standing at 528 meters (1,678 feet) tall, the CITIC Tower is scheduled to open later this year.
More stories from this author here.
E-Mail: charlesliu1 (at) qq (dot) com
Twitter: @Sinopath
Images: Baidu Tieba
Comments