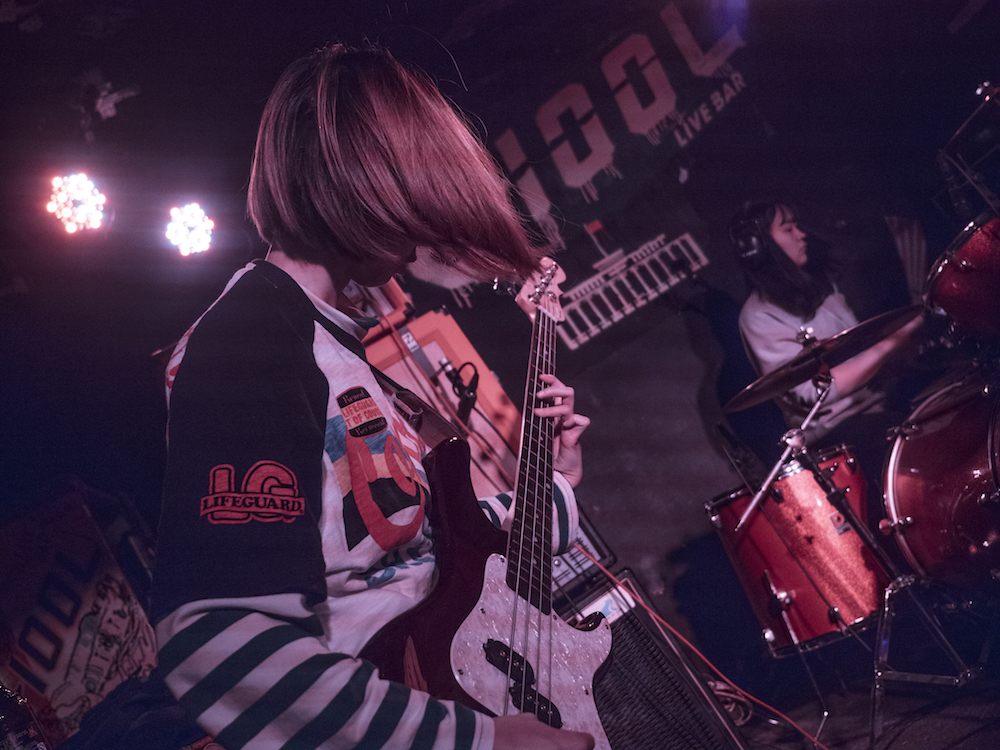 UPDATED: Noise Pollution: Sound of the Xity Shows Canceled, Cold Neo Showcase, Alpine Decline Returns
[UPDATED: Friday Apr 13, 8pm] Alpine Decline's gig, despite being unrelated to Sound of the Xity, has moved to Fruity Space, as reverberations of today's events spread beyond those directly connected.
[UPDATED Friday Apr 13, 6pm] The coordinators have confirmed that all Sound of the Xity shows for both Friday and Saturday have been canceled, except for the Friday night Tango show, which will still go forward as planned. Coordinators are attempting to move the Saturday shows to a new venue, but nothing has been confirmed yet. Still no word on why the cancelations have happened, though the festival also suffered last minute schedule changes in 2016.
[UPDATED Friday Apr 13, 5.30pm] Reliable sources (who are directly involved, but asked to remain anonymous) have told TBJ that tonight's Sound of the Xity Shows at Yugong Yishan, DDC and School Bar have been canceled at the last minute. No word yet on why the shows have been scrapped, or if the remaining shows are still on, though we will update this article accordingly. Yuck will still perform at Tango as planned.
With the Sound of the Xity fest tearing through Beijing this weekend, you'd expect most other event organizers to wait for the storm to pass. Well, let me stop you there. Cause like the bloated carcass of a cow floating down the river, there's a trove of treats for those looking to dig in. Promotion team Cold Neo celebrates another year, one of Beijing's finest returns with their newest album, and visitors from Russia, France, and the UK are looking to stir up some noise across town. Grab your bib and go to town.
Friday, Apr 13th

Mercader, Baihu, Planet & Tree, Silent Speech at Omni Space
Local label and promotion group Cold Neo, one of the unsung heroes of the scene, celebrates four years with a hell of a lineup down over at Omni Space – Guangzhou post punk Mercader, named after the infamous Spanish assassin Ramón Mercade and winner of 'Best New Band' at the Chinese Music Awards a few years back, will be joining nominated dusty folk rockers Planet & Tree, headed by the esteemed and infamous Cui Xudong – a prominent musician from Shijiazhuang, as well as Beijing based alt rockers Silent Speech, and new psychedelic supergroup BaiHu aka White Tiger made up of some of Maybe Mars' most mischievous characters including Brain Jonestown Massacre's Ricky Maymi. RMB 120
Yuck (UK), The Slow Readers Club (UK) at Tango
English rockers Yuck, festival darlings and noise rock stalwarts – whose music packs in everything from Dinosaur Jr., Pavement, My Bloody Valentine and Sonic Youth – join fellow UK indie rockers The Slow Readers Club, who draw on Interpol, The Killers and The National, for a special Sound of the Xity showcase at Tango. RMB 200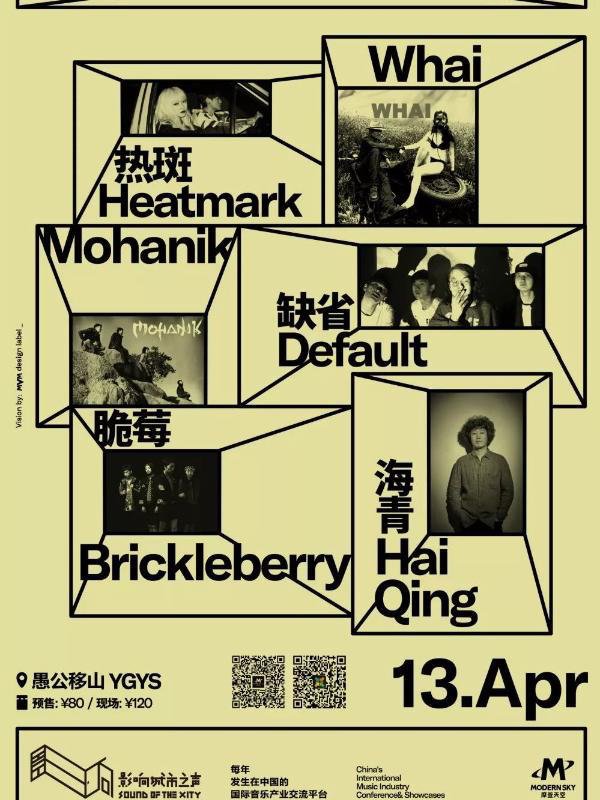 Heat Mark, Mohanik, WHAI, Default, Brickleberry, Hai Qing at Yugong Yishan
Sound of the Xity presents a grab bag of styles with an eclectic lineup that features everything from blistering shoegaze tunes to Captain Beefheart-esque world music. The psychedelic trancers WHAI, dance-punk queen Heat Mark, shoegaze rockers Default, indie-poppers Brickleberry and Inner Mongolian avant-garde prog rock via Hai Qing. RMB 120
Cosmic Project, No Trace, Swarrm, Dawei Social Poetry, Little Six at DDC
DDC goes for the euphoric with a diverse lineup of psychedelic, guitar prowess, and funky beats as Cosmic Project (the new sitar synth duo from Bo Xuan of Nova Heart and Gin of Ambient Intelligence) joins industrial alt-rockers No Trace, technical guitar giantsSwarrm, MC Dawei's funk rap trope, and singer-songwriter Little Six. RMB 80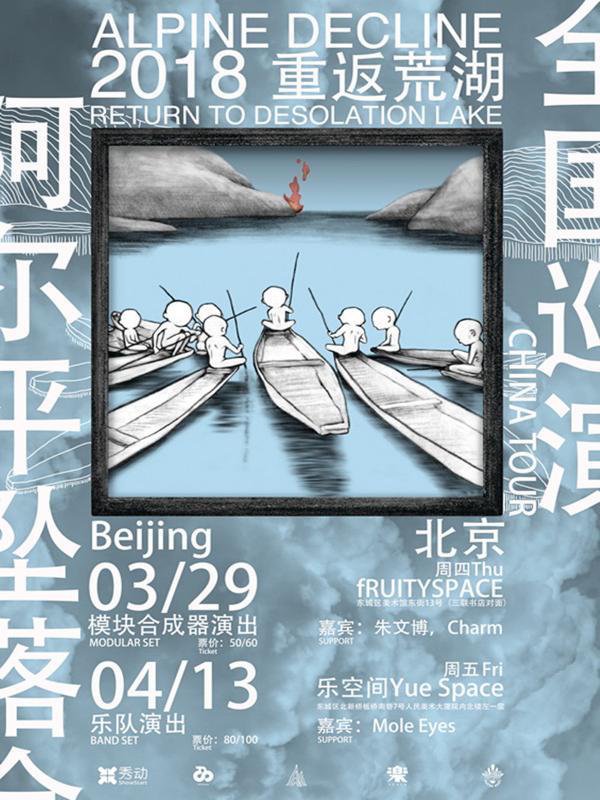 Alpine Decline, Mole Eyes at Yue Space
Two years after breaking free of the shackles of China, psychedelic fuzz rockers Alpine Decline, led by the husband and wife duo of Jonathan and Pauline, return with their most tender, melodically in-tuned release yet, Return to Desolation Lake. The band finishes off their nation-wide tour with a set at Yue Space. Support from new soundscape guitar outfit Mole Eyes. RMB 100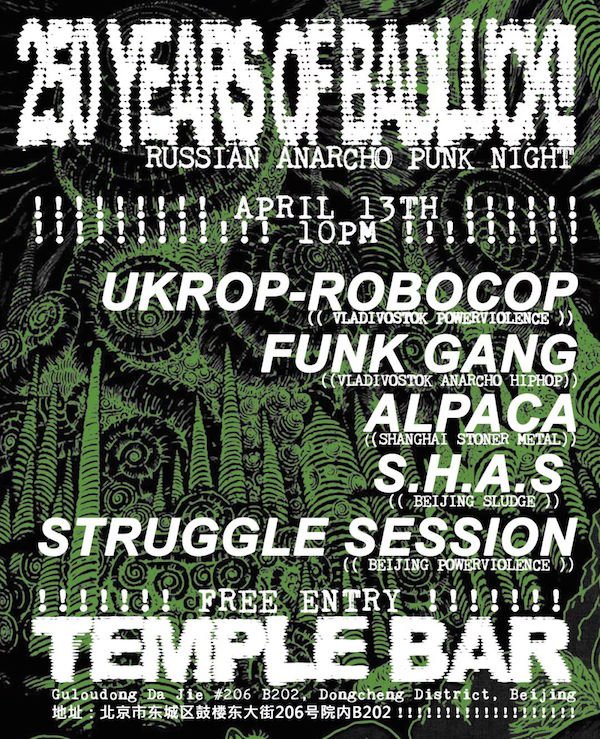 Funk Gang (RU), Ukrop-Robocop (RU), Alpaca, Struggle Session, S.H.A.S at Temple
Vladivostok anarcho hip-hop group Funk Gang and powerviolence band Ukrop-Robocop join Shanghai doom boys Alpaca with our very own Strugggle Session and sludge metal band S.H.A.S – yeah that's a lot to take in. Five heavy as fxxk rock acts from different corners of the globe – yeah, it's gonna be a long evening of insanity at Temple. FREE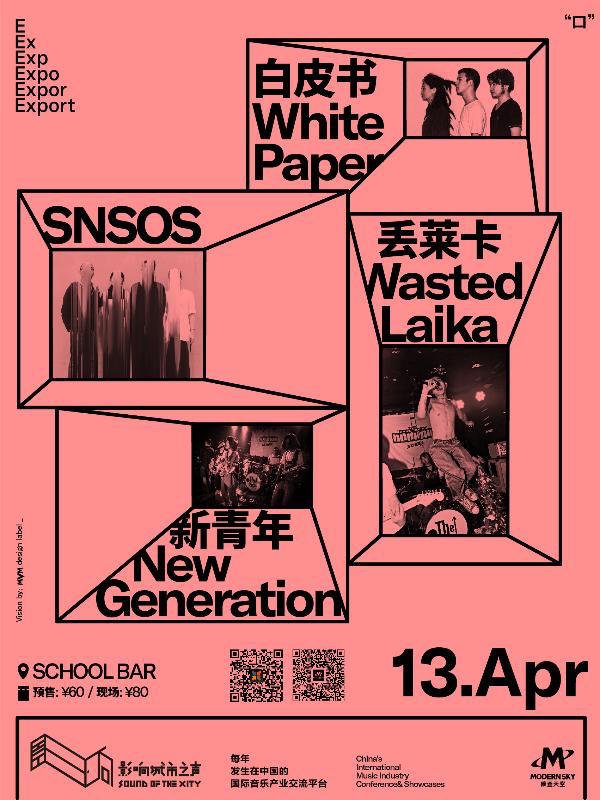 White Paper, SNSOS, Wasted Laika, New Generation at School
Sound of the Xity invades School Bar – catch instrumental rockers SNSOS as well as post-punk kickers White Paper, art rock youngsters Wasted Laika, and southern Chinese inflicted gaze rockers New Generation. RMB 80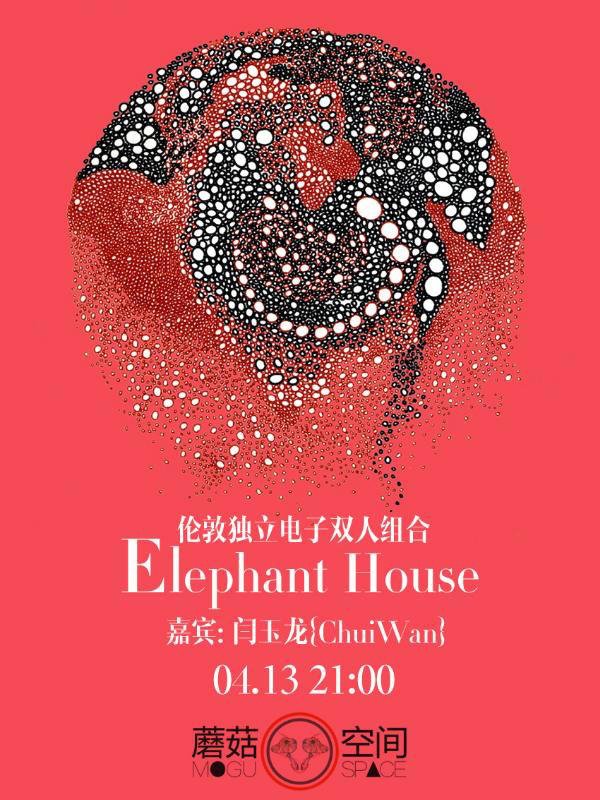 Elephant House (UK), Yan Yulong at Mogu Space
London based psychedelic drone combo Elephant House, made up of Shenggy Shen (of the original Hang on the Box) on drums and vocals and Christos Fanaras on guitar is in town and they're hitting up Mogu Space in Xizhimen with their old buddy Yan Yulong of Chui Wan. RMB 80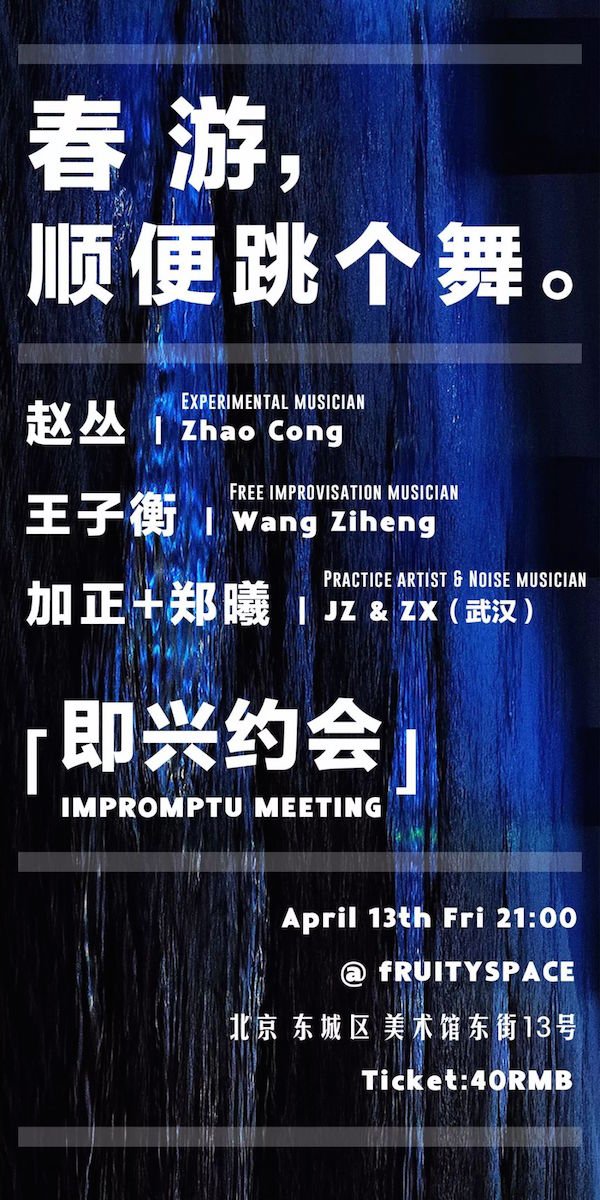 Zhao Cong, Wang Ziheng, JZ & ZX at fRUITYSPACE
It's an impromptu meeting of some of the experimental scene's most unruly characters including Zoomin' Night regular Zhao Cong, saxophonist Wang Ziheng, and performance artist/noise musician duo JZ + ZX, from Wuhan. RMB 40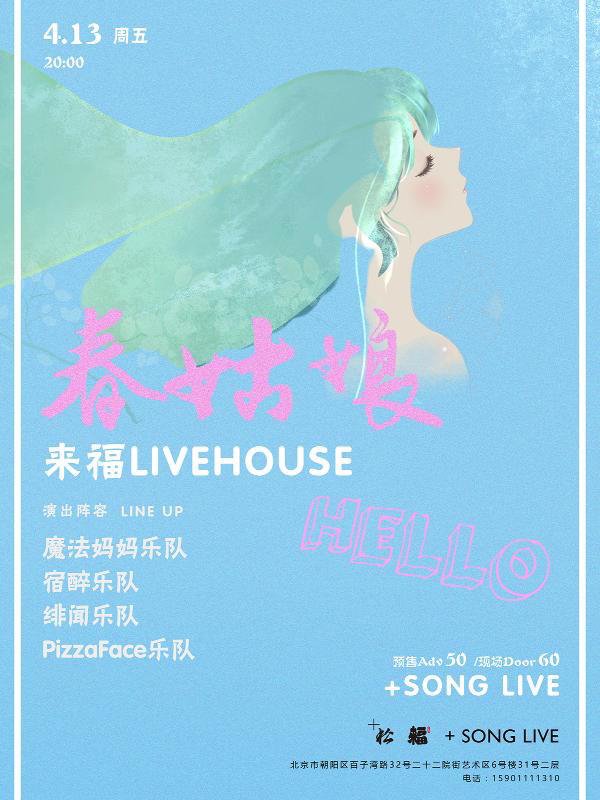 The Hangover, PizzaFace, Magic Mama, Fei Wen at LaiFu Livehouse
Shuangjing representing with a solid evening of pop punk and indie pop tunes courtesy of Tianjin's The Hangover, the Britpop invoking Magic Mama and the hilariously named Pizza Face. RMB 50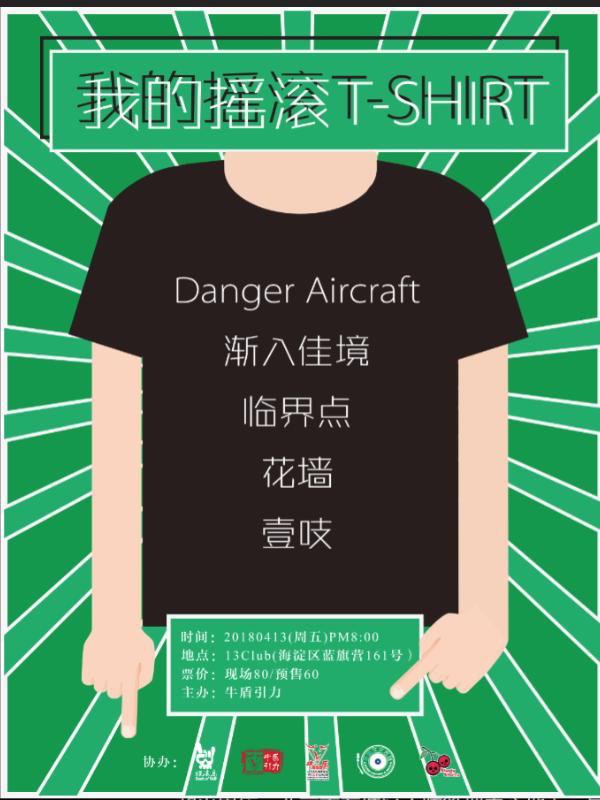 Flower Wall, Getting Better, Danger Aircraft at 13 Club
It's T-shirt season baby! And 13 Club is one step ahead of you as they team up with 'Wo De Yaogun' to sling out, you guessed it, t-shirts. Bands including pop rockers Getting Better, Flower Wall, Danger Aircraft, and more will bring the noise hopefully wearing said t-shirts. RMB 80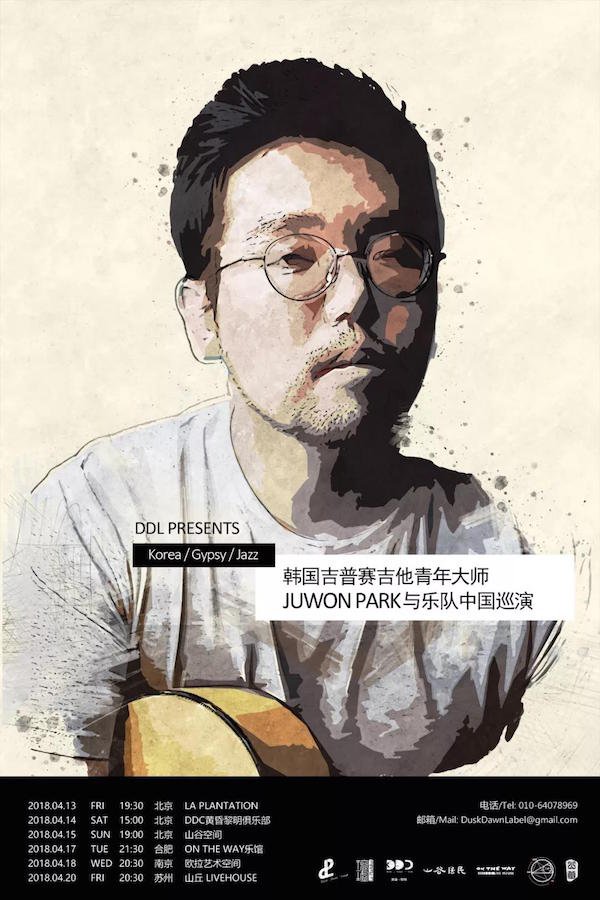 Juwon Park (KR) at La Plantation
Korean guitarist, composer, arranger and producer, Juwon Park, known as the 'gypsy guitarist' and a masterclass performer, is one of Korea's most sought after bands. With guest performances with everyone from Norah Jones to Amy Winehouse, and a style that pays tribute to Paco de Lucia, Stevie Ray Vaughan, Jeff Beck, and Jimmy Page, catch Park and company swing through Beijing this weekend. 7:30 start. RMB 200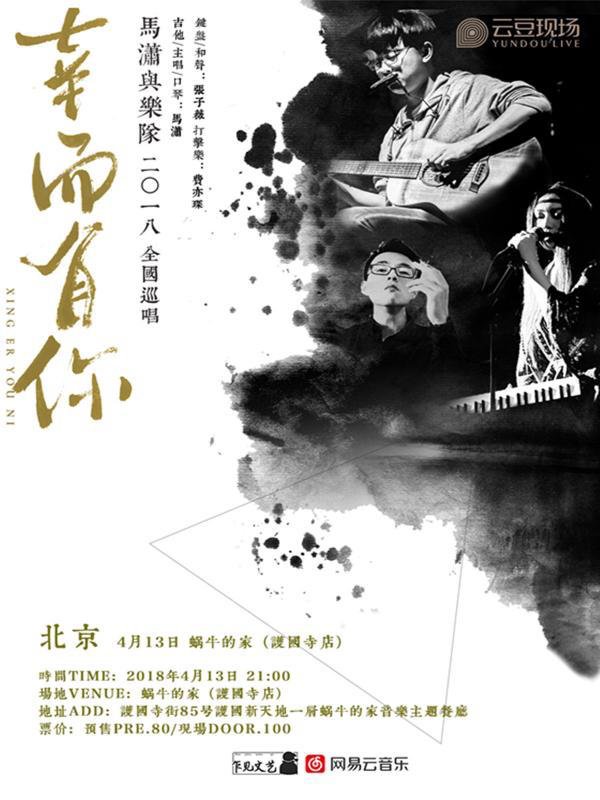 Ma Xiao, Zhang Ziwei, Meng Huiyuan, Liu Minghan, Fei Yichen at Snail Club
An array of the folk-pop scene's hottest talent gathers for an intimate, acoustic-led evening of soulful folk tunes. RMB 100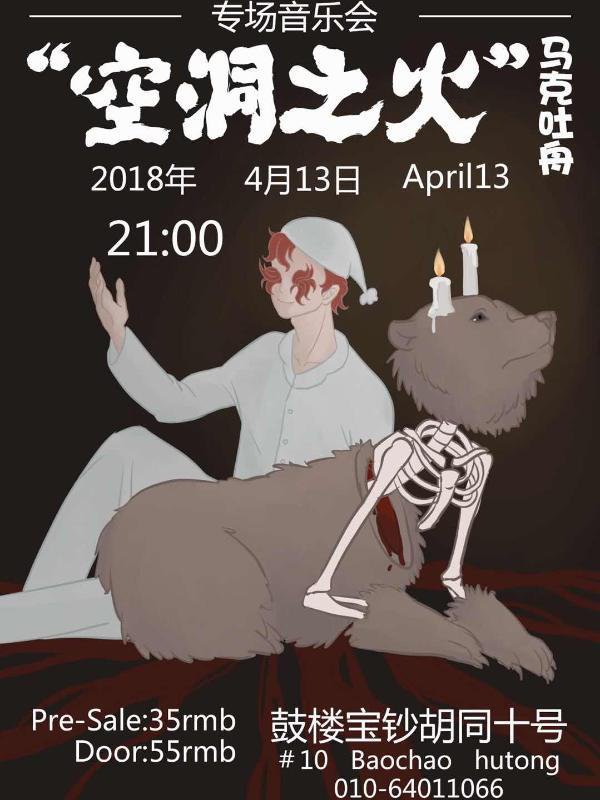 Ma Ke Tu Zhou at Soi Baochao
Poet, literary critic, avant-garde folk rock singer and head of the May Fourth Poetry Society of Peking University, Ma Ke Tu Zhou has released countless albums and will be performing tonight on Baochao. RMB 55
Strangers of the Fantasy World at 69 Cafe
Tsinghua University students and rockers Strangers of the Fantasy World bring offbeat melodies and rhythms to their music bringing together classical backgrounds with a distinctly rock aesthetic. RMB 66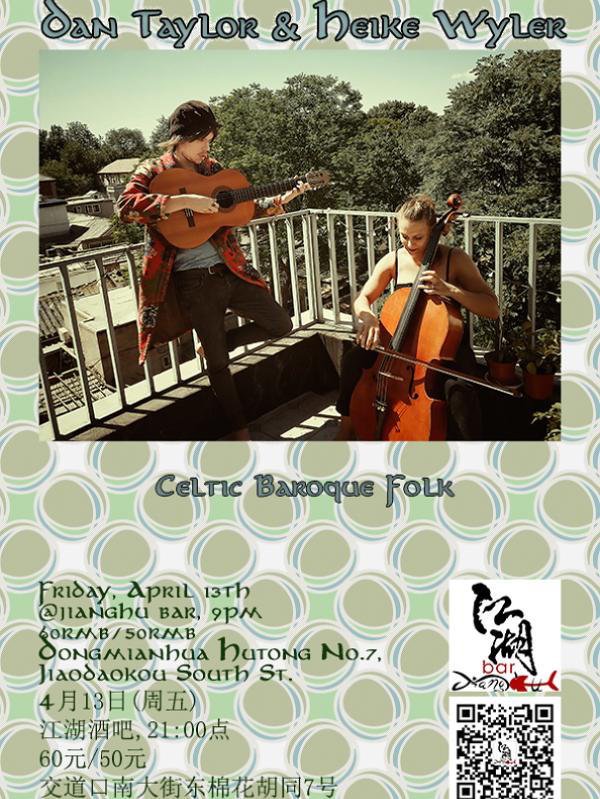 Dan Taylor & Heike Kagler at Jianghu Bar
Drawing on Celtic tradition and infused with the poignancy and sadness so often found within the folk music of the British Isles, Dan Taylor (of the Harridans) and cellist Heike Kagler bring their remarkable talents together for a special evening of Celtic Baroque folk at Jianghu Bar.
Nathan East and His Band of Brothers at Blue Note
With a Grammy-winning steady groove and bass lines that have made their way in just about every piece of mainstream R&B and pop singers catalogue – from Michael Jackson to Daft Punk and Madonna - bassist, producer & songwriter, Nathan East is a legend – a Yamaha artist for more than three decades who remains one of the world's most sought-after musicians. RMB420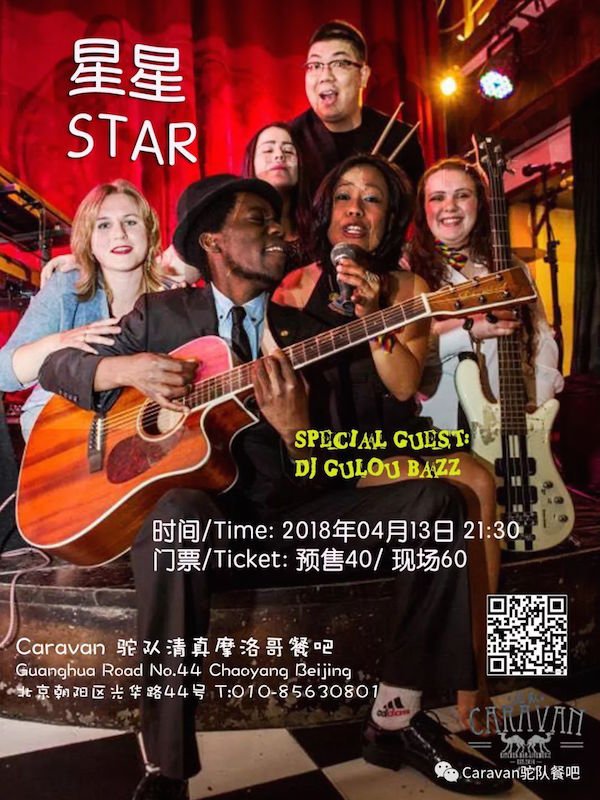 Xing Xing Star at Caravan
Xing Xing Star is a multicultural band that's been covering and composing music in and around Beijing since 2015. Their goal is to inspire hope, love, and celebration of diversity through music. Catch the dance happy troupe this evening at Caravan. RMB 60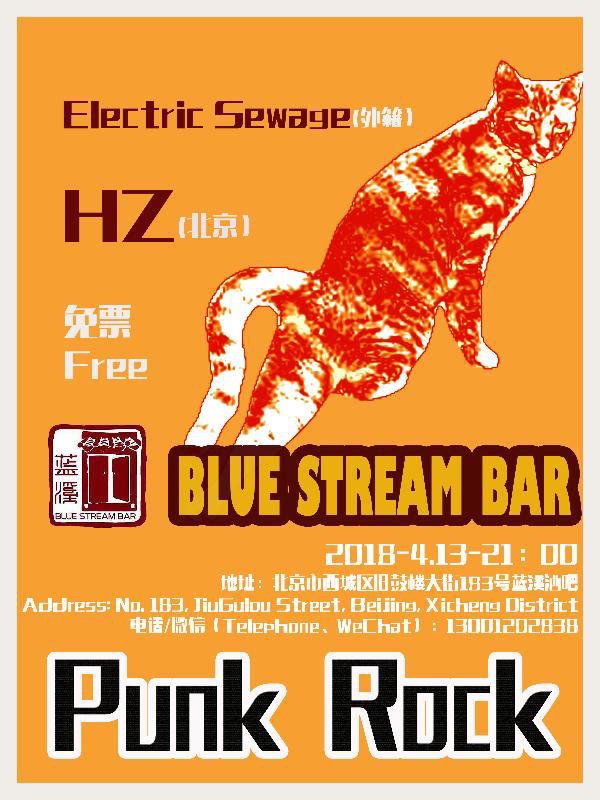 Electric Sewage at Blue Stream
Hailing from the frozen wastelands of Siberia, and the multi-cultural lands of the Old World, catch international punk rock act Electric Sewage who'll perform alongside Hz at the intimate Blue Stream Bar. FREE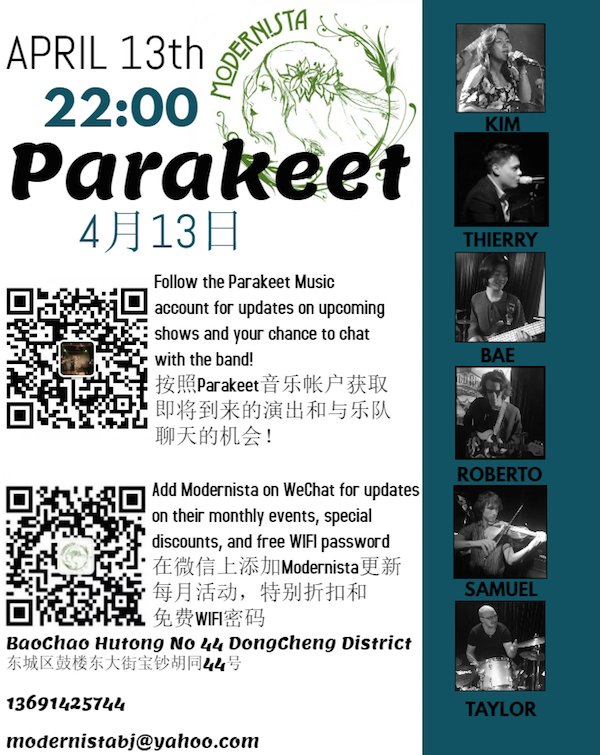 Parakeet at Modernista
Catch the skilled musicians of Parakeet whose energy flows through the air. Performing songs which take you back to the days of record players and swing dancing, each song they play feels as if you're hearing it for the first time. FREE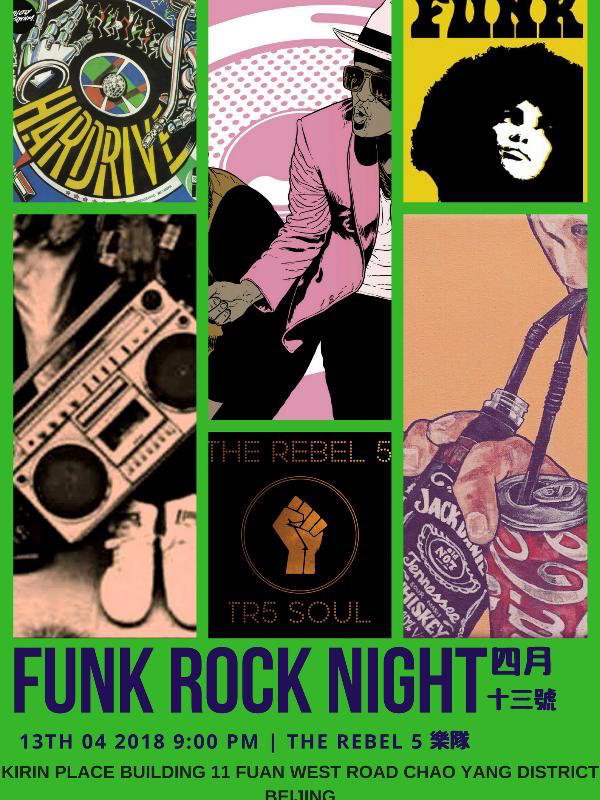 The Rebel 5 at Kirin Place
The Rebel 5, formerly known as The Rotten 5, is a soul, r&b, and funk music ensemble covering some of the greatest songs of all times. Catch them working the dance floor at the Kirin Place. FREE
Saturday, Apr 14

The Hormones, Tim DeWit (US) at Yugong Yishan
Chengdu all-female post-punk outfit The Hormones wrap up their China tour with a closing set at Yugong Yishan. They'll be celebrating the release of their superb debut LP and will be joined by stage by Tim DeWit, former producer, and drummer of New York's Gang Gang Dance, who helped them put together the album. Rejuvenated and more mature, whilst retaining their hard-edged influences and hauntingly vulnerable lyrics, the girls are ready for their moment. Expect a packed house. RMB 100
Residence A, Backspace, Acid Accident, Li Xingyu at Yue Space
Sound of the Xity continues their reign of awesome showcases with another vibrant lineup at Yue Space – featuring rave rock favorites Residence A, blistering noise rockers Backspace, three-piece post-rock renegades Acid Accident, and a rare solo appearance from Li Xingyu, frontman for Whale Circus. RMB 100
Pacalolo, Scare The Children, The Diagon Alley, Click #15 at School
School Bar hosts the official after party for Sound of the Xity with a riotous mix of fist-pumping electro-rock, face-melting metal, funk fun, and Britpop serenades courtesy of Pacalolo, Scare The Children, Click #15, and The Diagon Alley. Heaps of fun to be had. RMB 100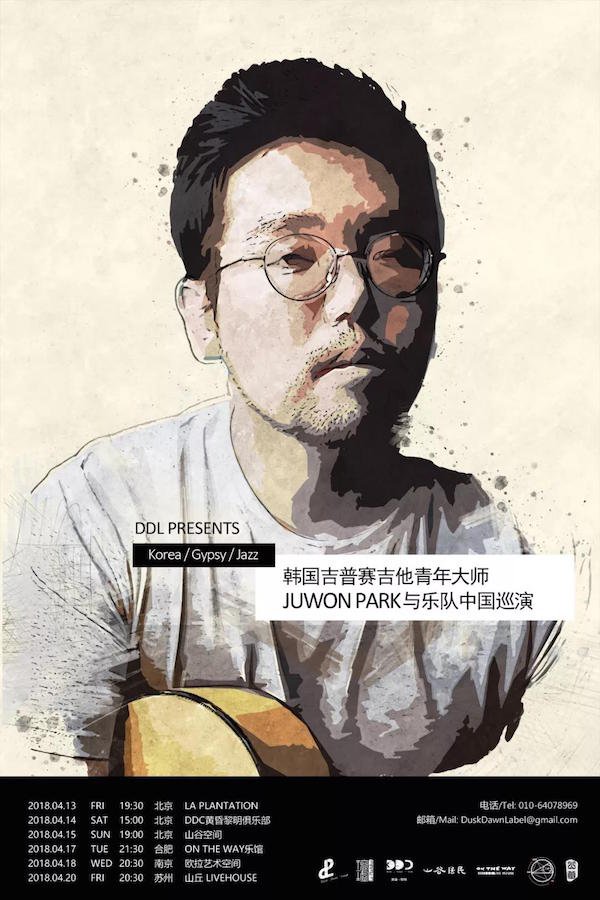 Juwon Park (KR) at DDC
Korean guitarist, composer, arranger and producer, Juwon Park, known as the 'gypsy guitarist' and a masterclass performer, is one of Korea's most sought after bands. With guest performances with everyone from Norah Jones to Amy Winehouse, and a style that pays tribute to Paco de Lucia, Stevie Ray Vaughan, Jeff Beck, and Jimmy Page, catch Park and company swing through Beijing this weekend. 3 pm start. RMB 60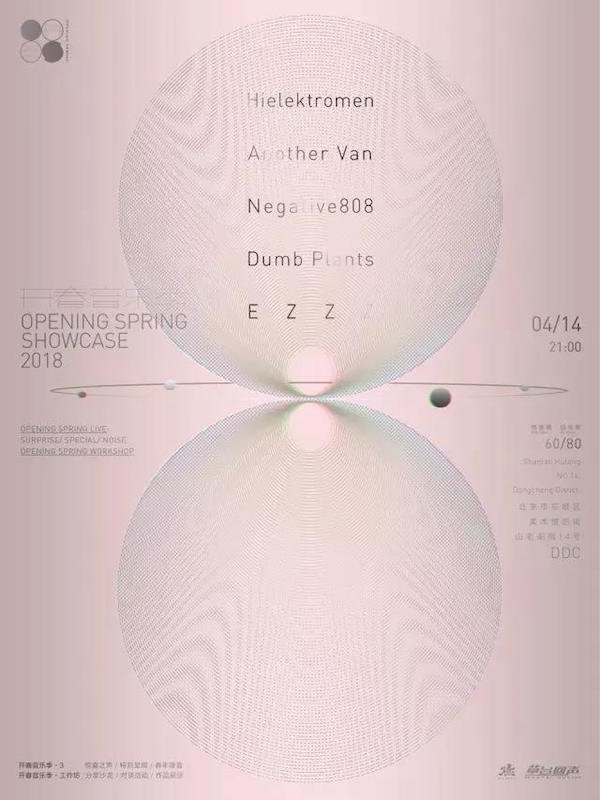 Another Van, Negative808, Dumb Plants, EZZZ, Hielektromen at DDC
All outstanding members of the Grassland Echo Combine Music Brand – 'committed to the promotion and distribution of domestic electronic music people's original musical works' – check out some the electronic scene's hottest beat makers including EZZZ, Dumb Plants, Negative808, Another Van, and Hielektromen. Live electronic music with soul and personality that'll keep those earworms wiggling in delight. RMB 80
Macondo, Joker's Belief, Better Off Alive at Temple
With the amount of birthday parties Temple throws, the joint is slowly becoming a twisted, bizarre version of Chuckie Cheeses. And I for one am all for it. Tonight, folks will be getting inebriated for their pal Sammy Boy and for the occasion power house post rockers Macondo will join funk rocksters Joker's Belief and Better Off Alive. Hope someone brings pizzaaaa. FREE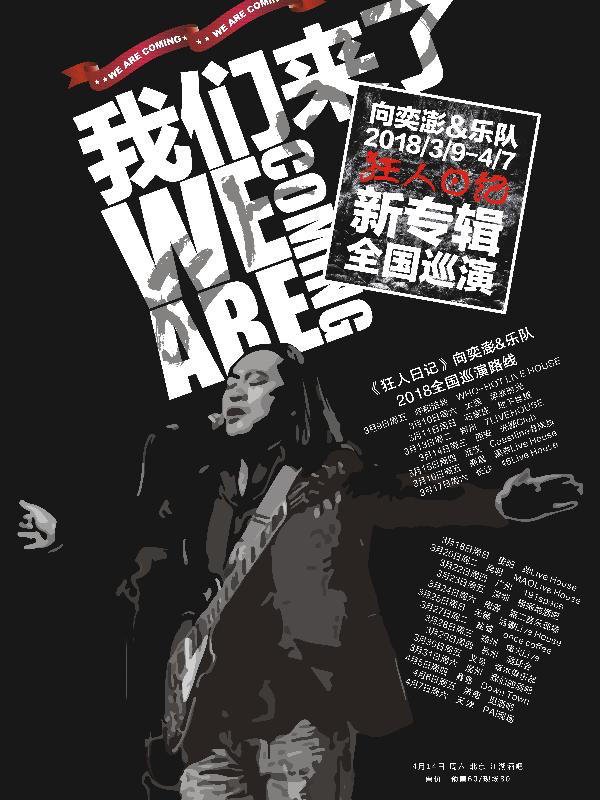 Xiang Yipeng at Jianghu Bar
Rocker Xiang Yipeng touches down at Jianghu during his multi-city China tour. The artist, a pioneer of the Chinese rock scene, recently released his newest album "We Are Here" mixing contemporary rock music with improvised blues and jazz. RMB 80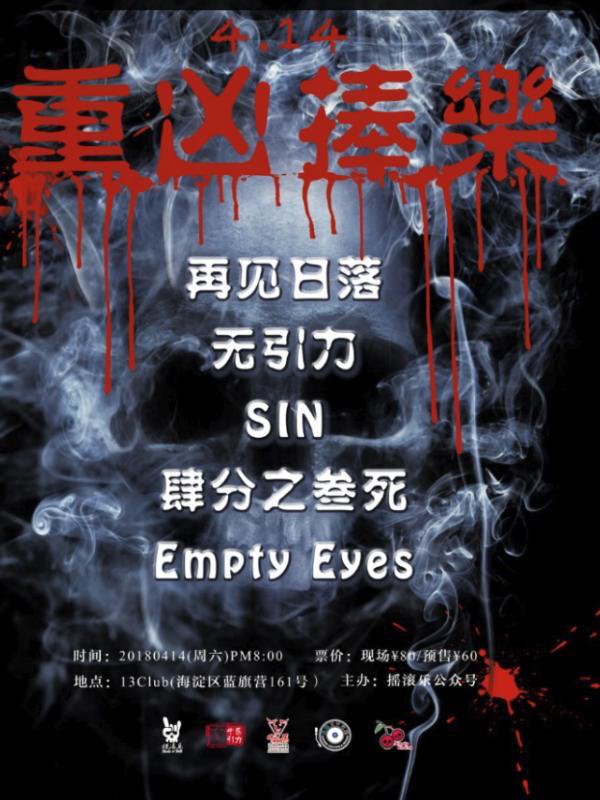 Empty Eyes, SIn, Goodbye Sunset, Gravitational Force, Three Quarters Dead at 13 Club
Keep it heavy with this hard rock and metal showcase at the university center for all things rock – 13 Club – with a raging lineup that features Three-Quarters Dead, Goodbye Sunset, and more bands that like it keep it rough. RMB 60
4U, Snow Windmill, Self Portrait, Black Bone, Norcelement at Laifu Livehouse
Shuangjing rounds up an assortment of heavies and softies – indie pop sounds right up against death metal sounds – the perfect palette cleanser though which way depends entirely on your preference. RMB 60
Liu Donghong at Snail Hostel
Liu Donghong, dusty blues singer of Sand, China's first 'cold rock' band, and a scene player for over twenty years gives an intimate performance at the Jiadaokou Snail Hostel. RMB 60
Alipu at 69 Café
Indie singer/songwriter Alipu who hails from Xinjiang, former lead singer of Bear Biscuit, brings his self-described "musical architecture" – to 69 Café. 4:30 pm start RMB 66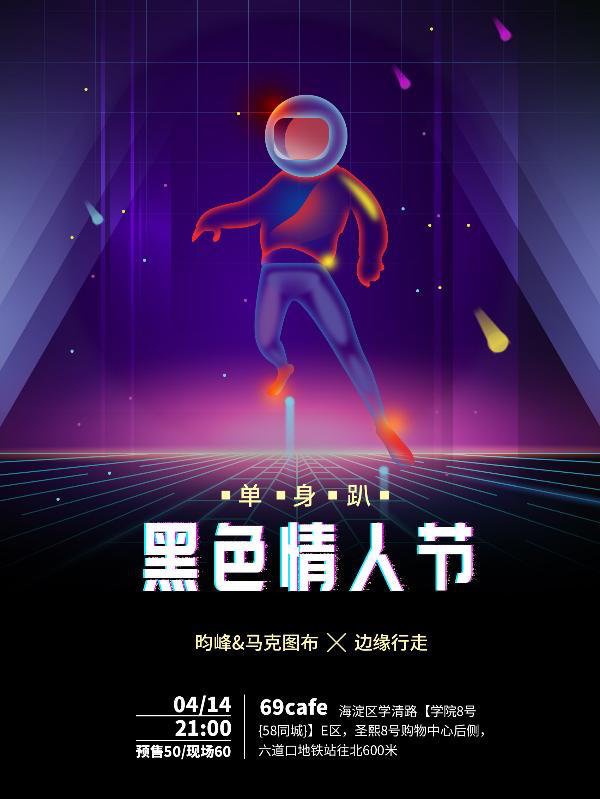 Walking the Edge, Pinnacle YF at 69 Cafe
Rock it out over in Wudaokou with Walking the Edge who bring together folk, rock and pop, and the sun-soaked pop rockers Pinnacle YF. RMB 60
Burnett Thompson and Guests at La Plantation
Washington DC pianist, composer, educator, frequent lecturer in China, Fulbright Specialist Program associate, and much much more, Burnett Thompson hits up La Plantation for a bit of Duke Ellington, Richard Rodgers and George Gershwin riffing. RMB 200
Andrew Little, Monesque & the White Russian, Wei Zi at Mogu Space
One-half Dutch-Australian and the other half Russian, Monesque & the White Russian is a new original indie pop guitar duo. They join banjo player and singer Andrew Little and Wei Zi. RMB 66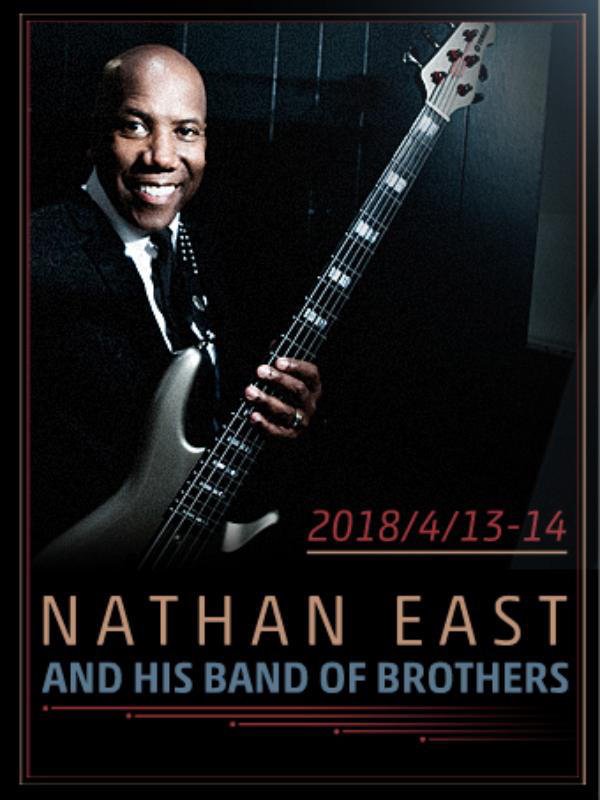 Nathan East and His Band of Brothers at Blue Note
With a Grammy-winning steady groove and bass lines that have made their way in just about every piece of mainstream R&B and pop singers catalogue – from Michael Jackson to Daft Punk and Madonna - bassist, producer & songwriter, Nathan East is a legend – a Yamaha artist for more than three decades who remains one of the world's most sought-after musicians. RMB420
Muti, Andrew Little at Blue Stream
Muti – the acoustic, cello version of Tydi Knots, one of Beijing's newest ruff and tumble rock duo brings their new take of their already offbeat sound to Blue Stream alongside banjo player and singer Andrew Little. FREE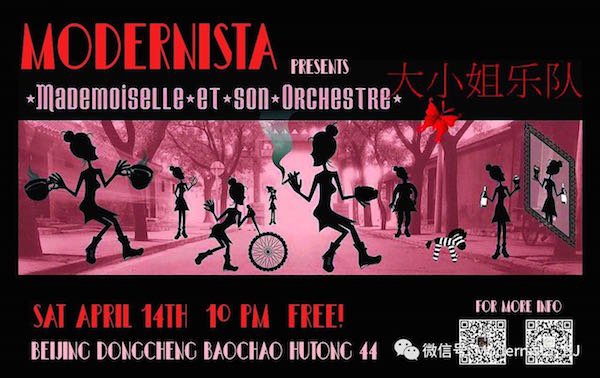 Mademoiselle et Son Orchestre at Modernista
Mademoiselle et Son Orchestre return to Modernista to help with their six-year anniversary celebrations. The premier gypsy jazz outfit has been igniting crowds left and right for endless years – a true joy to behold. FREE
Sunday, Apr 15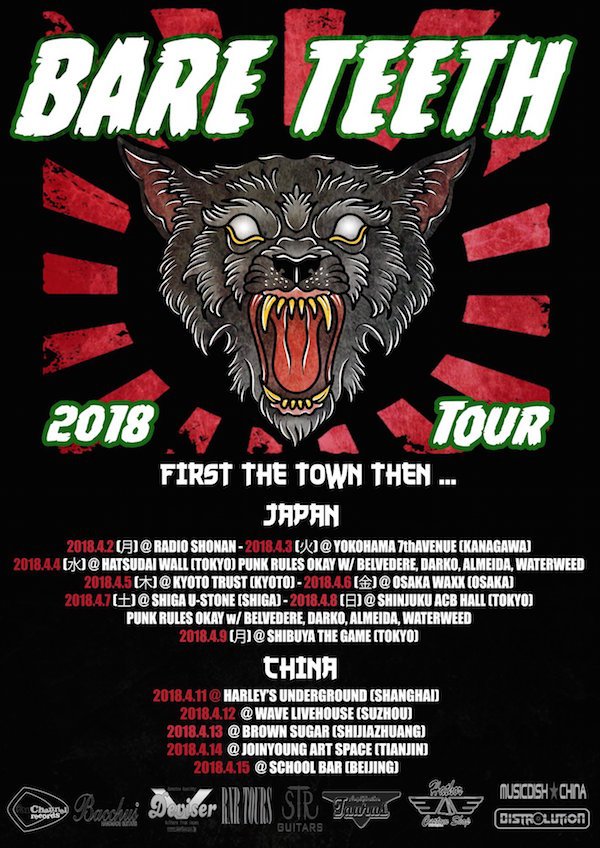 Bare Teeth (FR), Hang Nail, 0190 at School
Currently on tour throughout Asia in support of their EP "First the Town, Then the World!" catch French pop-punk band Bare Teeth this evening at School. With influences ranging from Propagandhi to A Wilhelm Scream to Every Time I Die and NOFX, expect a lively and out of control show! Support from Beijing's own punk ensemble Hang Nail and skate punks 0190. RMB 60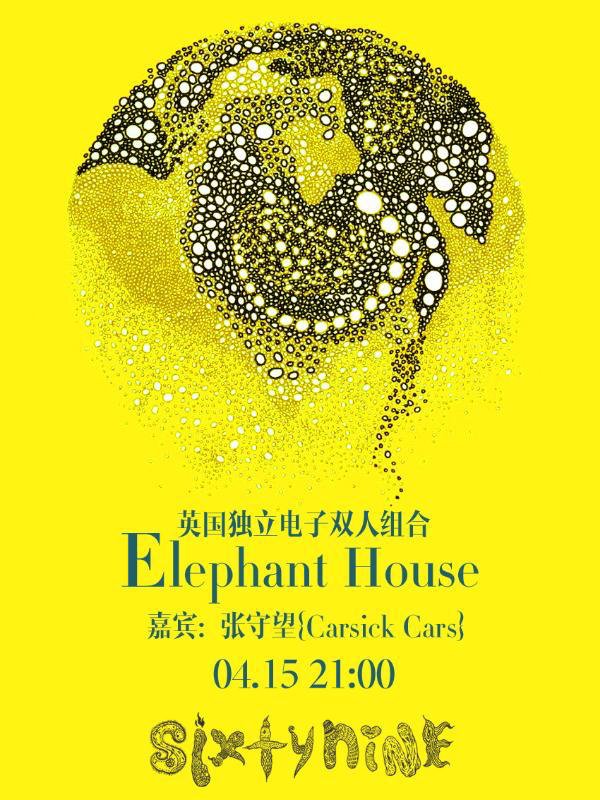 Elephant House (UK), Zhang Shouwang at 69 Cafe
London based psychedelic drone combo Elephant House, made up of Shenggy Shen (of the original Hang on the Box) on drums and vocals and Christos Fanaras on guitar is in town and they're hitting up 69 Cafe in Wudaokou with their old buddy Zhang Shouwang of Carsick Cars. RMB 80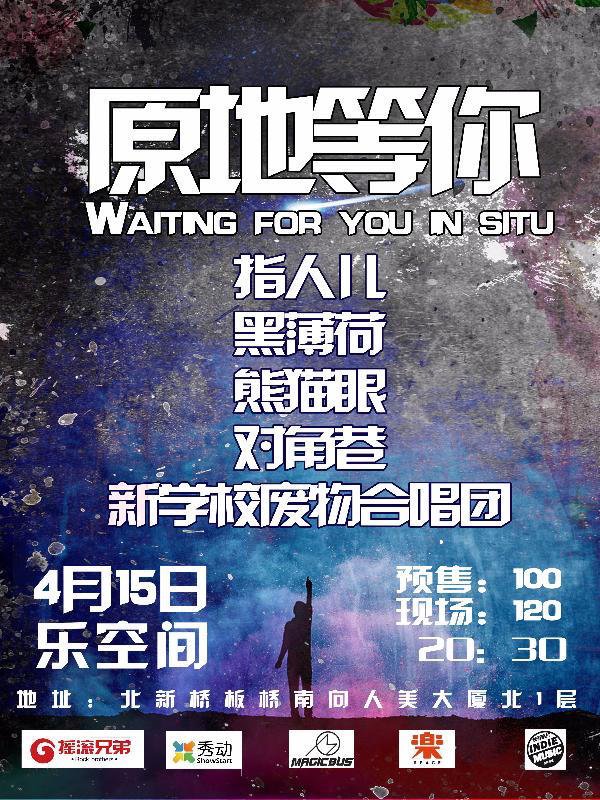 Finger Family, The Diagon Alley, Black Mint, Panda Eyes, New School Punk at Yue Space
Promoters Rock Brothers hosts a hefty evening of the pop-rock scene's most appealing bands including young and vibrant pop punks Finger Family, melodic hard rockers Black Mint, aptly named New School Punk, and more for a fun flavorsome evening of pop-tainted rock and punk. RMB 120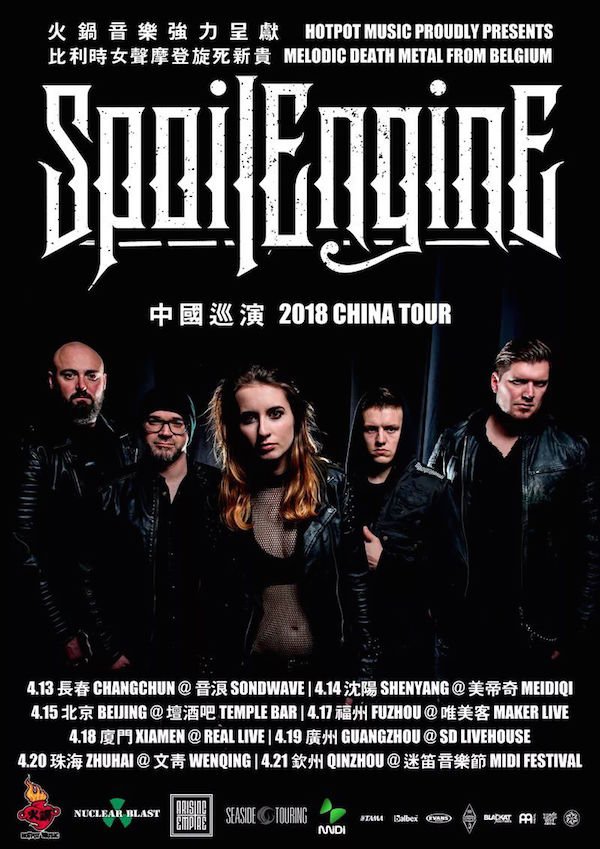 Spoil Engine (Belgium) at Temple
Five-piece Belgium melodic death metal band Spoil Engine, who combine 90's metal influences Pantera, Machine Head and Slipknot with postmodern heaviness and soundscapes. Now with a female vocalist leading the way, you're in for an 'explosion of tight metal madness, low-end vibes, breast shaking solos and a headbanging'. FREE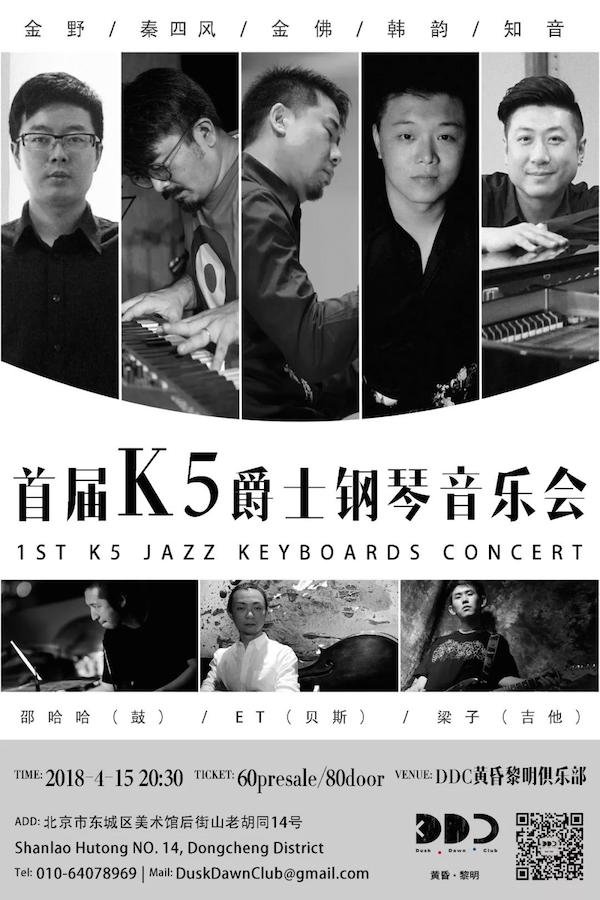 K5 at DDC
Inspired by a group chat between Kong Hongwei (Golden Buddha), Qin Sifeng, and 69 of DDC, the 'K5 Jazz Piano Concert' five top-notch keyboardists (including Kong Hongwei of Golden Buddha, Qin Shi Feng, Sedar, Han Yun, Jin Ye) will perform originals, standards and then team up at the end for an all out jam session. Enjoy this glorious exchange of ideas and sounds. RMB 80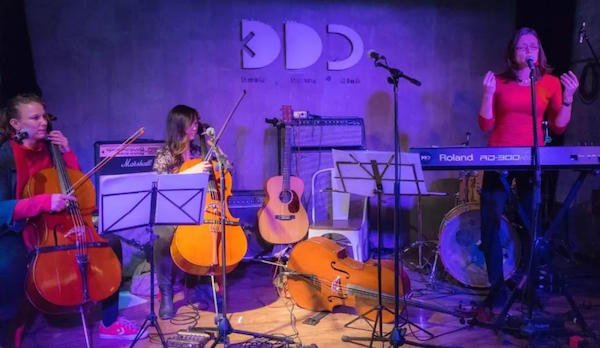 JustChellin Trio at DDC
Just Chellin' is Joy Stuhr (USA), Heike Wyler (Germany), and Nicole Jahng (USA), bringing their 3 cellos and 3 voices to the stage, whilst playing original music and fun covers with fresh creativity and a little jazzy soul. The last time all three will be together! 3pm start. RMB 60
Max Wainwright (Sweden)、Anton Lennartsson (Sweden) at fRUITYSPACE
Swedish noise artist Max Wainwright, who usually uses home-made instruments, joins fellow Swede Anton Lennartsson, a sound artist for some experimental goodness this evening. RMB 50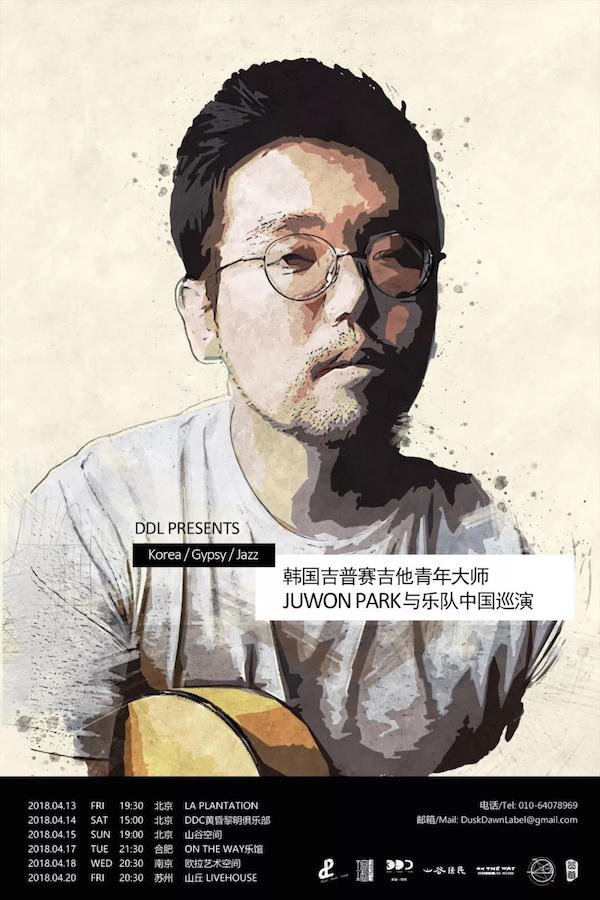 Juwon Park (KR) at Yugong Yishan
Korean guitarist, composer, arranger and producer, Juwon Park, known as the 'gypsy guitarist' and a masterclass performer, is one of Korea's most sought after bands. With guest performances with everyone from Norah Jones to Amy Winehouse, and a style that pays tribute to Paco de Lucia, Stevie Ray Vaughan, Jeff Beck, and Jimmy Page, catch Park and company swing through Beijing this weekend. 7pm start. RMB 200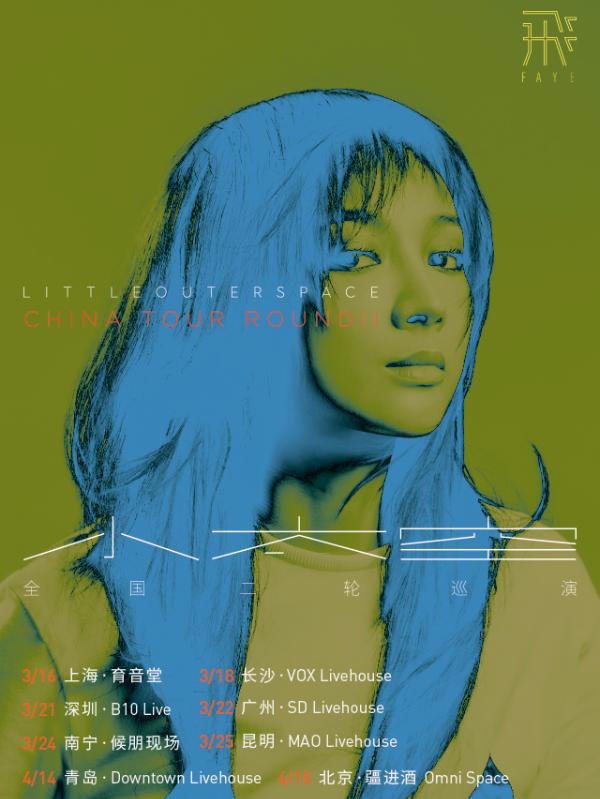 Faye (TW) at Omni Space
Electro-pop queen Faye, the Taiwanese singer and former lead vocalist of pop rock band F.I.R., who won Golden Melody Award for Best New Artist in 2005, swings through Beijing as apart of he China tour with her recent solo remix album. RMB 220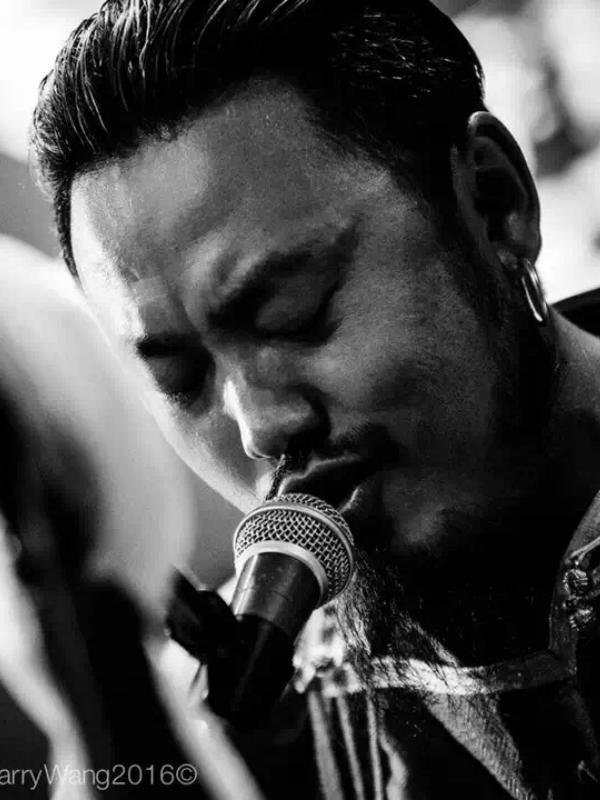 Tulegur at Shishe Coffee
The Houhai coffee joint has been steadily putting out showcases this year and it's about time we here give them some props – as they host veteran Inner Mongolian folk-rock duo whose grungy revisionist take on throat- singing and the rich Inner Mongolian musical tradition, mixed with modern acoustic rock influences, has won acclaim both here and aboard. RMB 80
Zou Tian-Üh, Lyu YiRen, Gia TianFang, Wong Ngaihaam at La Plantation
'In the name of different people and objects, four composers, who integrate art and music works, express to us the stream of consciousness in their minds, and something that can hardly be named'. Have no idea what that entails but let's just throw out the term contemporary. RMB 200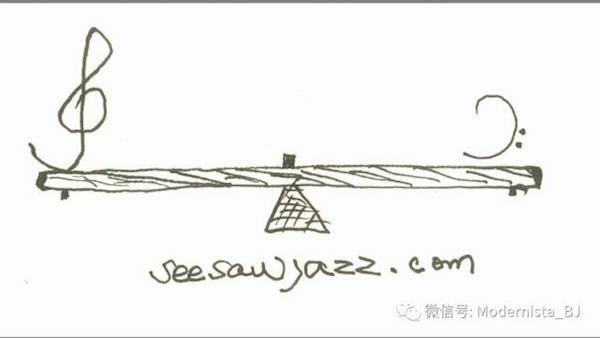 See Saw Jazz Quartet at Modernista
Formed in Beijing, and led by pianist Feng Wei, the See Saw Jazz Quartet combine jazz, swing, cool, bebop, and hard bop, together with Latin music and Chinese minority music, into a hypnotic blend. FREE
Li Er Yang at Mogu Space
70s invoking guitarist Li Er Yang pays tribute to the Beatles this evening in Xizhimen. RMB 60

Photos: Will Griffith, courtesy of the organizers
Comments