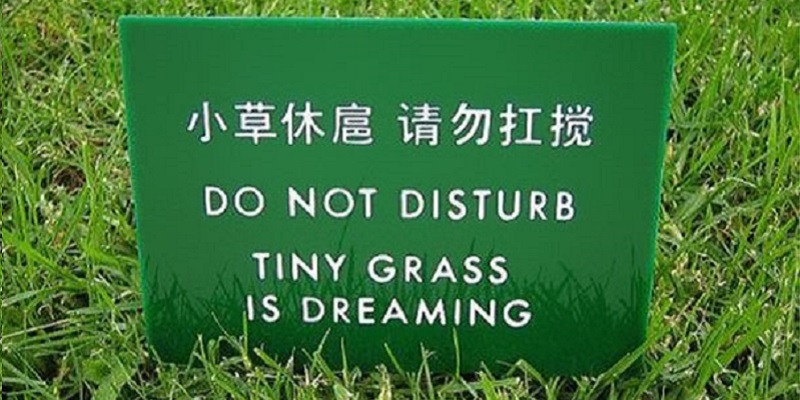 A Resigned Effort: Beijing Holds Correction Contest for Signs with Poor English
In order to raise its international image, Beijing has begun a contest that seeks the public's help in correcting signs adorned with poor English translations.
Launched last month, the 2018 Online Correction of Erroneous Public Sign Translations is seeking submissions that will create a better international language environment and prepare for international events like the upcoming 2022 Winter Olympics, reported The Global Times.
Participants can submit photos of the offending sign and the proper English translation at this website (Chinese only) or at the official WeChat account "beijingqianlong." Prizes will be given away as part of the contest, although no specific details about them have been mentioned.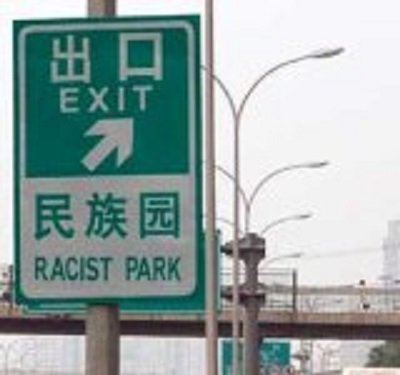 And that's not the only effort made to improve English abilities in China. The contest arrives ahead of China's intention to create a standardiized English proficiency level grading system on June 1.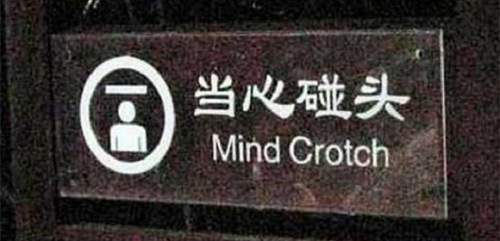 The first of its kind, this nine-point system puts elementary students at levels 1 and 2, high school students at level 4, and college students majoring in English at level 7. The two highest levels, 8 and 9, are reserved for individuals with "superior English language skills." 
But while any effort towards second-language proficiency is commendable, China remains a country that is highly resistant towards the cultural change required for such a societal acquisition. And we know this because we've been here before.
READ: Too Prestigious for a Spellchecker: Tsinghua University Shuts Da Vinci Exhibition Due to Embarrassing Spelling Mistakes
Way back in 2007, then-vice mayor Ji Lin said the city planned to correct all erronious English on major public signs by the end the year. Ji was quoted as saying proper English on public signs are important for the Beijing Olympics, as well as the future development of the city.
Now eleven years later with yet another tenure as an Olympic Games host looming, Beijing remains stuck in the exact same spot. But as much as this may be an indication that English-language schooling efforts aren't working, we can also see this as a sign of the times that China simply doesn't want to speak English.
China Daily recently reported that a number of signs with poor English translations were spotted in a Shenzhen court. A sign for the "Administrative Court" was instead labeled as "HangZhengTing" (borrowing its pinyin pronunciation) while the sign for its Intermediate People's Court for intellectual property cases was given a sign that read "Three People Court" (a literal translation of the court's abbreviated Chinese name).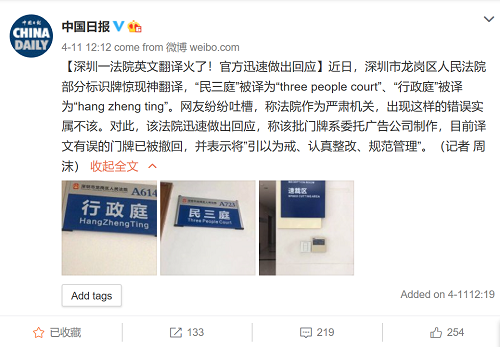 However, as correct as the state run media outlet was for pointing out the gaff, no mention was made to its readers of what the proper English translation for the signs should be.
There's no proficiency without comprehension, no learning without curiosity. The latest generation of English learners in China are equipped with better resources than their predecessors, but remain saddled with the same motives. And as much as efforts to standardize its usage are making progress, it remains that English is less for reading that it is for wearing. 
Last month, a Qingdao woman named Mao finally found out what the word on her new sweatshirt meant after attending a parent-teacher conference.
Granted, it didn't happen in Beijing. But it also wasn't fixed by a sign correction contest.
More stories from this author here.
E-Mail: charlesliu1 (at) qq (dot) com
Twitter: @Sinopath
Images: Weibo, China Daily, Weird Asian News, Bored Panda
Comments