China's Richest Man Wang Jianlin Seen Taking the Beijing Subway
Despite advancements like paying fares with iPhones and QR codes, taking the subway in Beijing remains a downright unpleasant experience. Overcrowding, angry disputes, threat of molestation, disrupted service, polluted air... you'd think there would be a better way to commute, but the fact is that everyone uses the Beijing Metro, everyone including one of China's richest men: Wang Jianlin.
The Dalian Wanda founder was spotted riding the Line 1 subway yesterday after going for an eye examination at a hospital. Though it wasn't explained why the man with a net worth of $30 billion chose to ride the subway instead of getting privately chauffeured, Chinese media speculated that Wang didn't want to sit waiting in one of Beijing's daily traffic jams.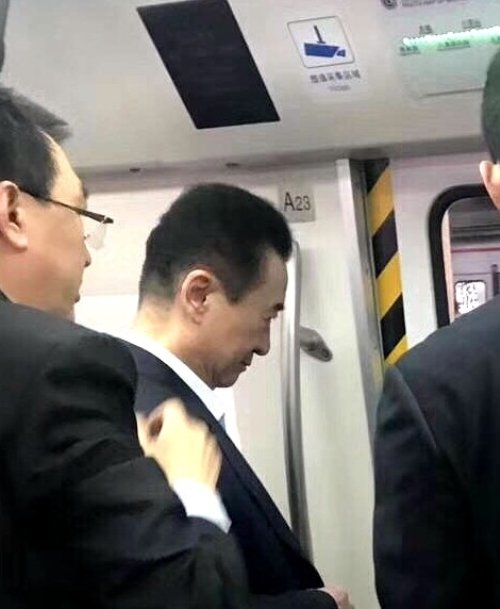 Details aren't specific as to when Wang took the subway, but it doesn't seem busy enough to have taken place during rush hour. At the same time, we can probably safely assume that the ultra-rich real estate magnate underwent the same security and baggage check as normal commuters (provided the Beijing Metro doesn't have secret VIP entrances at its subway stations).
READ: The 5 People You Meet on the Beijing Metro
As averse as it may seem for the wealthy and elite to use public transportation, the Beijing Metro can list a number of famous celebrities among its ridership.
Chuan'r enthusiast Mark Ruffalo praised the Beijing Metro during a 2016 promotional tour. "Not so different than NYC except nicer, newer, cleaner and about 10 percent the price for a fare," Ruffalo wrote on his Instagram account.
Back in Feburary, military strategist and television personalilty Zhang Zhaozhong was seen commuting on Line 10, something he appears to often do: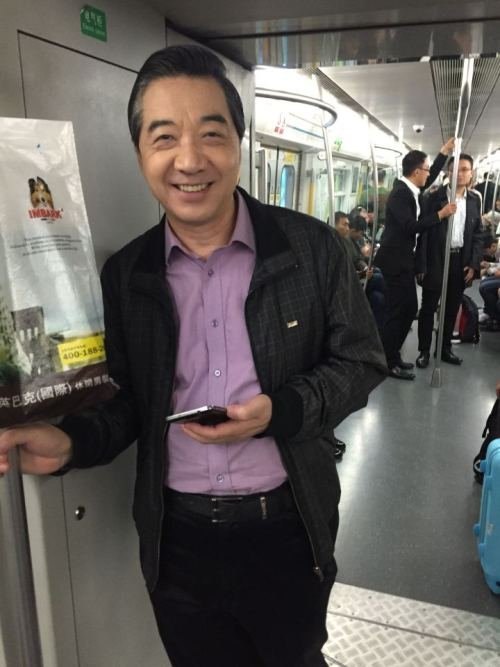 And last December, Chinese actor and "fresh meat" Huang Xiaoming was seen riding the Beijing Metro Line 10: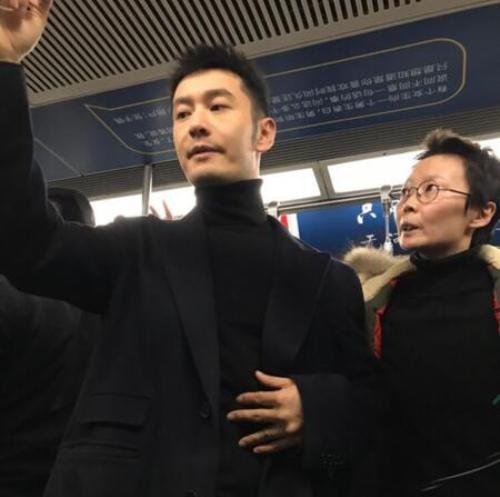 For something that is relatively inexpensive and very convenient, the Beijing subway is for everyone. And we mean everyone.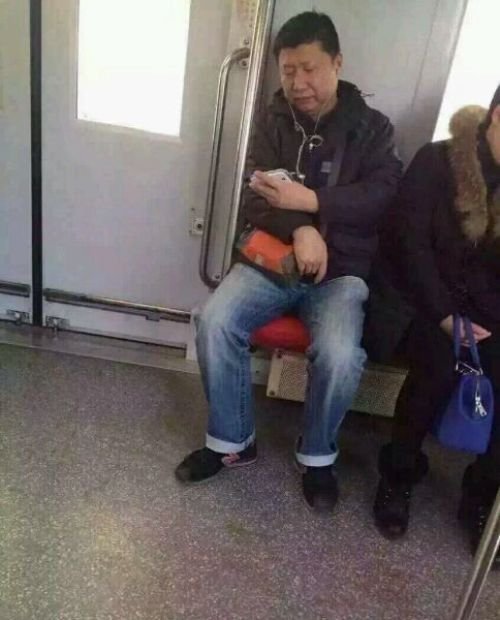 More stories from this author here.
E-Mail: charlesliu1 (at) qq (dot) com
Twitter: @Sinopath
Images: Sina, SinaTech, Sina Ent, iFeng Fashion, e23, Zhihu, Tieba
Comments