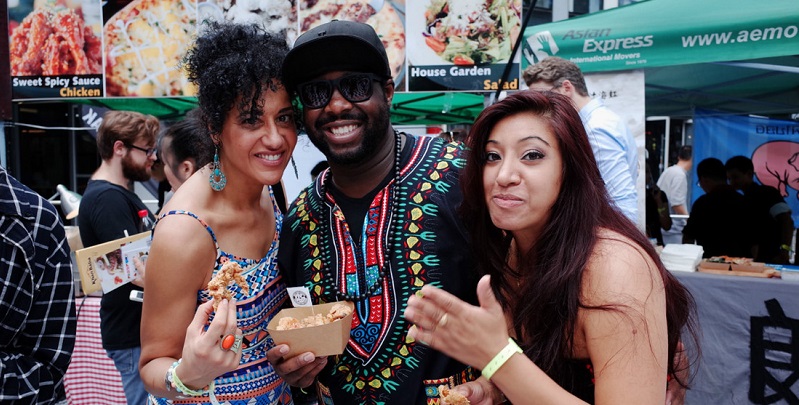 What's Up in Beer: New Brews, Beer Tasting, Unlimited Pizza & Beer, Hot & Spicy Fest
If Beijing were a person, it'd be a bipolar grandpa. One minute he is amiable and kind, the next he runs in the middle of the road roaring and cursing - just like the capital's volatile weather changes as of late. Thankfully, he's back in a good mood and blessing us with sunshine, mild temperatures and other conditions that are perfect for patio boozing.
Thankfully, there's plenty of new beer options to help us celebrate the better weather. First up: NBeer's canned beer collaboration with Jackie's Beernest in Shanghai. Titled "Cow's Bi Bourbon Barrel Aged Belgian Triple", this team up brew features a hefty 10.8 percent ABV and, true to its unwieldy name, was aged in a bourbon barrel from Kentucky.
Aside from that new collab brew, NBeer is also hosting an exclusive tasting this Saturday (Apr 14) from 3.30-6.30pm. RMB 420 will get you some canapes, and 16 rare beers mostly from New England area. Highlights include barrel fermented Saison, hazy IPA, coffee stout, spiced stout, spiced imperial stout, and an imperial stout that tastes like an Italian dessert (see the full list below). This oh so special event can only accept up to 12 people, so reserve a spot with them ASAP on WeChat: chinabeergeek
Trillium - Fated Farmer Peach
Trillium - Permutation #27
Hill Farmstead - Society & Solitude #4
Hill Farmstead - Flora Pear
Tree House - Hurricane
Tree House - Bright w/ Galaxy
Trillium - Fated Farmer Nectarine
Tree House - Green
Tree House - Very Green
Tree House - Single Shot w/ Burundi Jean Clement
Trillium - Fated Farmer Plum
Tree House - Human Condition
Trillium - Color & Grain
Trillium - Cuvee de Tetreault 2018
Trillium/J.Wakefield - Tiramisu
Just in time for spring, Slow Boat is bringing its Monkey's Fist Imperial IPA (9.6 percent ABV) back. They've also launched the Shaddock Sour (4.6 percent ABV), which is fruity, tart, and refreshing thanks to the hand squeezed pomelo juice and fresh mint leaves that they brewed it with.
Now on to some bad news: Jing-A Taproom, one of our go-to springtime spots, has still not reopened. But we can take plenty of consolation in the fact that they've moved their Mug Club to Jing-A Brewpub on Xingfucun. Signing up for their Mug Club will help you reap many benefits. When the 1949 Taproom reopens, for instance, you can decide whether to keep your membership at Xingfucun, or at the taproom, or both. We're also excited to learn that Jing-A's Gaige Kaifang Triple IPA is back on tap, and you can also pair it with their BBQ or brunch.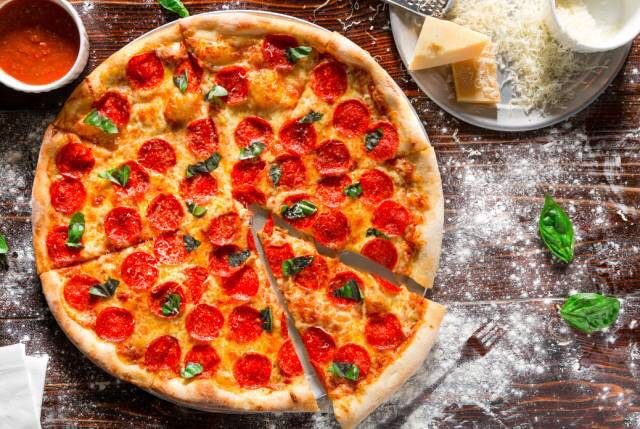 Great Leap Brewing is kicking off an unlimited beer and pizza event this Sat (Apr 14) at GLB #45 (yes, the pizza one). RMB 150 (or RMB 120 for Collectivists) will get you access to unlimited pepperoni or cheese pizza, as well as all-you-can-drink American craft beer while supplies last (see the list below) from 12-5pm. If you missed their beer festival two weeks ago, or if you are a pizza and beer lover (who's not?), I don't know what else could lure you off your couch if this deal doesn't.
Begyle – Blonde
Begyle – Flannel Pajamas
Begyle – Free Bird
Victory – Golden Monkey
Left Hand – Polestar Pilsner  
Left Hand – Hardwired Nitro
Left Hand – Bittersweet Nitro  
Left Hand – Wake Up Dead Nitro
Left Hand – Milk Stout Nitro  
Left Hand – Fade to Black
New Holland – Dragon's Milk
New Holland – Dragon's Milk Reserve Vanilla Chai
New Holland – Pilgrim's Dole
New Holland – The Poet
New Holland – Blue Sunday
New Holland – Incorrigible
Pipeworks – Lizard King
Pipeworks – Lil' Citra
Pipeworks – Glaucus
Bell's – Porter 
Bell's – Amber
Bell's – Expedition Stout
Bell's – Black Note
Bell's – Winter White Ale
Payette – Multiple Beers  
Uinta – Multiple Beers
Oskar Blues – Mama's Little Yella Pils
Oskar Blues – Dale's Pale Ale
Oskar Blues – Pinner Throwback IPA
Oskar Blues – IPA  
Jolly Pumpkin – Madrugada Obscura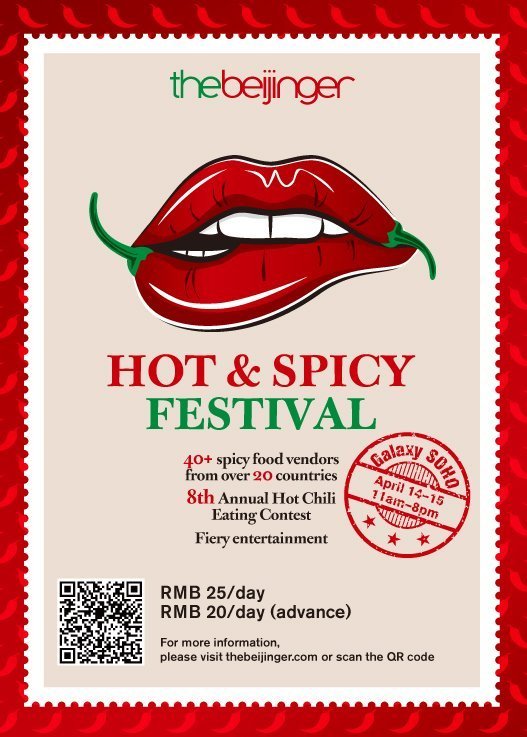 Last but not least, the beijinger's inaugural Hot & Spicy Festival is happening this weekend (Apr 14-15) at Galaxy Soho! There will be beers and drinks from Peiping Machine, NBeer, Dao Taproom, Dongli Brewery, Vandergeeten, Slow Boat, Legend Beer, Kaiba, Hacker-Pschorr Brauhaus, Panda Brew, BeerCheers, and more. So, grab your ticket here, see your people there, and enjoy spring and spices with us!
More stories by this author here.
Email: tracywang@thebeijinger.com
Twitter: @flyingfigure
Instagram: @flyingfigure
Photos courtesy of venues
Comments