RMB 260, RMB 220 (members)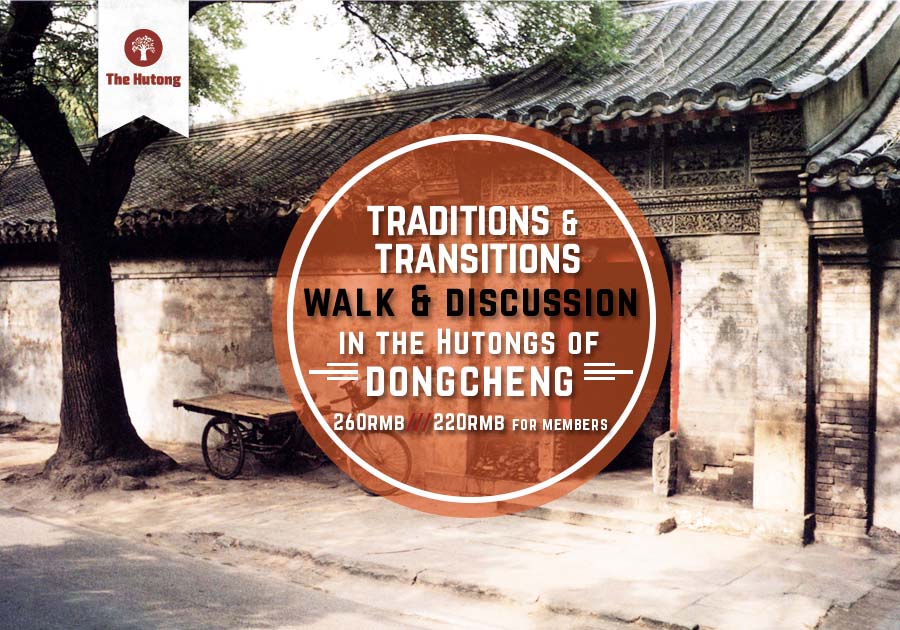 Traditions and Transitions: A Walk and Discussion in the Hutongs of Dongcheng
Date: Saturday, April 1
Time: 1:00 - 4:00 pm
Cost: 260 RMB, 220 RMB for members
This walk explores the past, present, and future of the Beijing hutongs. One of the capital's most distinctive features, the hutongs have long been at the core of Beijing's urban culture. This walk takes us through the hutongs of the Dongcheng district, once home to some of Beijing's most fascinating figures. It is also an area with a vibrant present, as old spaces are repurposed as new commercial and residential spaces. We will discuss the history of the hutongs in the imperial period, who lived there and why.
Our walk begins at The Hutong venue and will end near the Drum Tower and Houhai/Shichahai Lakes District in a location with several convenient dining, refreshment, and transportation options.

Spaces for this walk are limited and registration is required. Details about the walk including meeting points and payment information will be sent by email as part of your your registration confirmation.  
We never cancel a walk and discussion. If you sign up, we're walking!
Future Dates: 
Saturday, April 1st


Thursday, April 27