Nice Meeting You Restaurant by Han Han, China's "National Father-in-Law"
Nice Meeting You is the product of famous young Chinese author, rally driver, singer, and blogger Han Han, fondly known as China's "national father-in-law" having posted a cute photo of him and his daughter online in 2013. Located in the Gemdale Plaza, it sees plenty of attention from his fans every day, the clientele apparently attracted by Han's fame more than the food itself.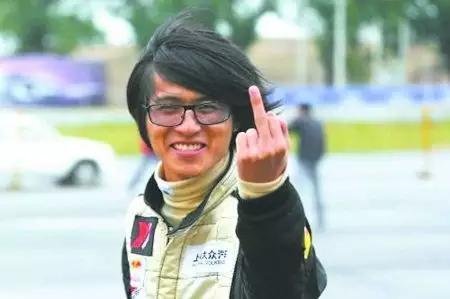 This draw was obviously not lost on Han, who kitted out the joint as an ode to himself i.e. it's one massive ego stroke. Take for example the name, which comes from the title of his book A1: Nice Meeting You (一个1:很高兴见到你). The place is also decorated with many of Han Han's souvenirs, undoubtedly acting as a junk room for the crap that wouldn't fit on his bedroom walls, including posters for movies that he starred in to trophies that he won racing. The menu is no different, with many of the dishes named after his books and articles and is about as wide-ranging as his career goals, unable to settle on one cuisine.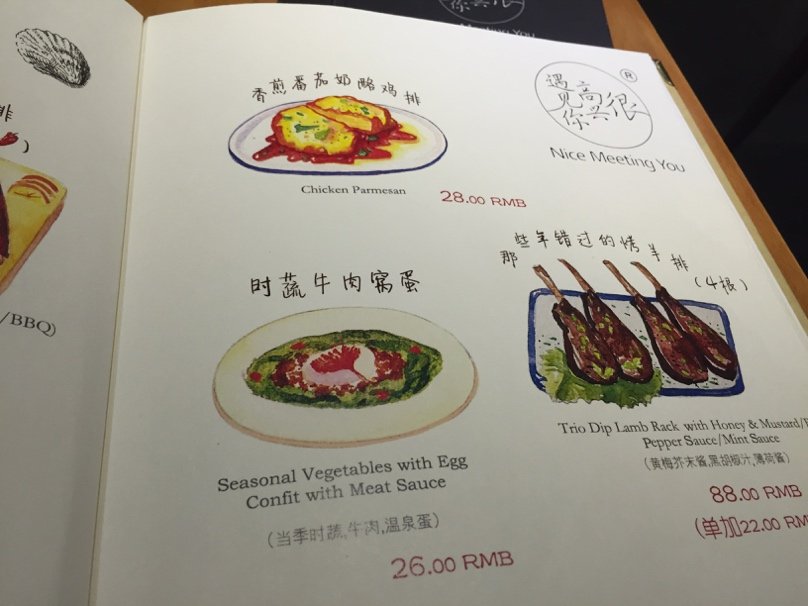 Tentatively, we ordered and hoped that the food would quell the gagging instead of exacerbate it.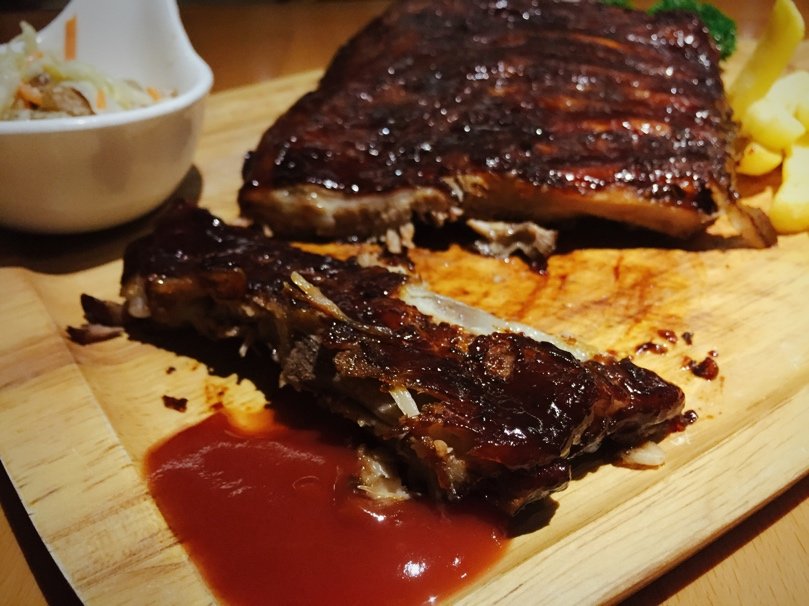 Thankfully, the food was much easier to swallow than the Han Han gushing. The "make me cry baby-back ribs" (RMB 98) come in two flavors, original and barbecue, and were nice and tender, the meat sliding straight from the bone. Covered with the tangy finger-licking sauce, they were certainly addictive and alongside the accompanying salad and french fries, make for a decent portion for two people.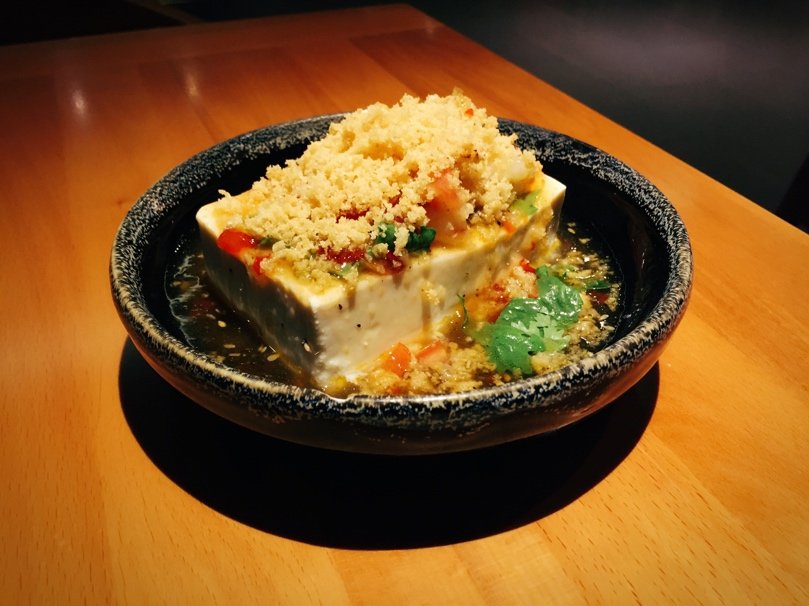 Next up was the cold tofu with shrimp tomato salsa (RMB 18), a good option for vegetarians or those looking to cool off from the summer heat. The combination of sweet and sour proved to be both refreshing and a nice combination of West-East fusion.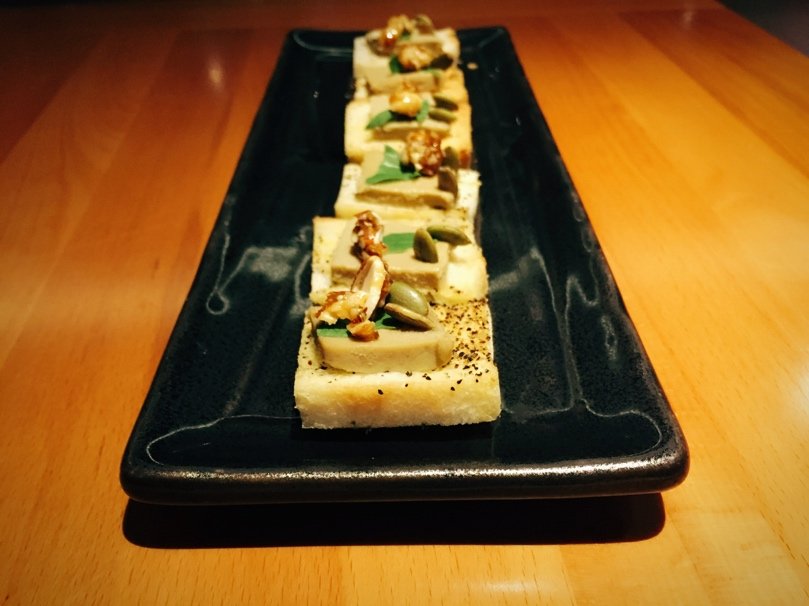 The foie gras terrine (RMB 38 for six pieces) also made for an interesting mix, the sweetness from the nuts with honey complementing the crispy toast and melt-in-your-mouth foie gras, rounded off with a slight touch of spice from the black pepper. All in all, another decent dish.
Luckily, our choices showed that the kitchen is surprisingly competent in covering a variety of cuisines and as such, you can expect a little higher than average prices. Cheaper set meals can be found via Dianping.com or if you go wearing your favorite Han Han T-shirt and look adoring enough they're sure to give you a discount.
Nice Meeting You
Daily 11am-10.30pm. Nice Meeting You, L3 Bldg C, Gemdale Plaza, 91 Jianguo Road (8571 3518)
很高兴遇见你: 朝阳区建国路91号金地中心C座L3层
Photos: Zhounan Yang, toutiao.com
Comments