Daily Bread: A Q&A with The Bake Shop's Liz Phung and Emma Burke
Sourcing good quality bread has traditionally been a bit of a headache in Beijing, but with the advent of delivery-only outfit The Bake Shop that may no longer be the case. Run by Liz Phung and Emma Burke, The Bake Shop specialize in bread, pastries, and American-style bakery products such as bagels and chocolate chip cookies (Ed's note: these are seriously legit). We caught up with them for a quick chat. 
Tell us a little bit about your and Emma's background. How did you get into baking?
Emma: I actually started baking as my part time job while I was in university. It was really a scheduling glitch, but once I got into it, I really started enjoying getting up early to bake before going to classes. After I graduated, I found myself jobs in different kinds of pastry kitchens and bakeries to learn as much as I could, from modern pastry to American-style bakery. 
Liz: As a kid, my mom would occasionally make store-bought boxed cupcake and cake mixes and I would always make them with her. I started to bake very basic things from scratch throughout high school and in college. After moving to Beijing five years ago I started baking regularly mainly out of necessity – there weren't many places back then where you could get a fresh, well-made pastries and bread in Beijing. I've always had a pretty flexible schedule that allows me to work on projects and have days or even weeks where I can bake.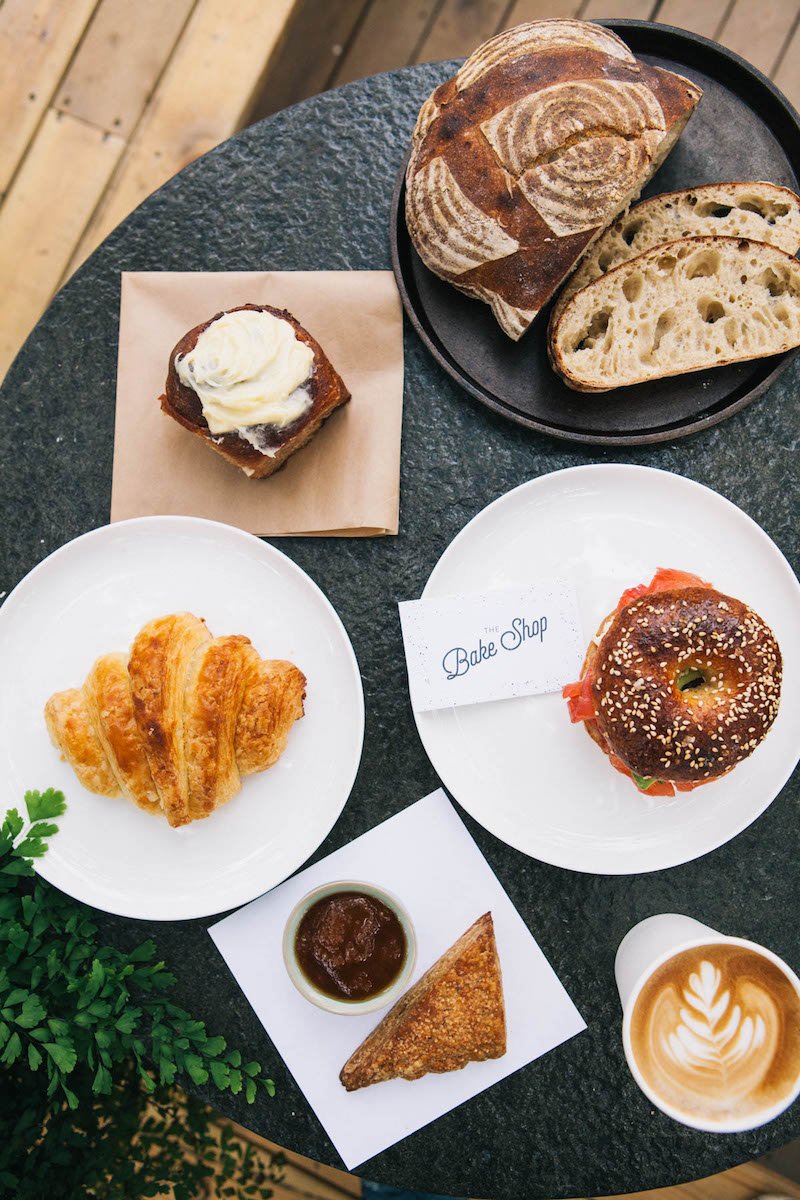 What are the favorite products that you are are making right now? What new bakes are you planning to introduce in the future? 
Right now I'm really into our new sunflower flaxseed sourdough. It's a really fun dough to shape and to bake, and the final product is so flavorful, plus it makes the most amazing grilled cheese.  We're both really excited to start selling our cream cheese and jam danishes, they're my ultimate guilty pleasure. We're also finalizing our baguette recipe and some super light pain au lait rolls.
Where do you source your ingredients?
We source most of our ingredients from our neighborhood flour shop. They sell all sorts of different kinds of flours, grains, beans, and nuts, and the ayis that work there are (mostly) very helpful and friendly.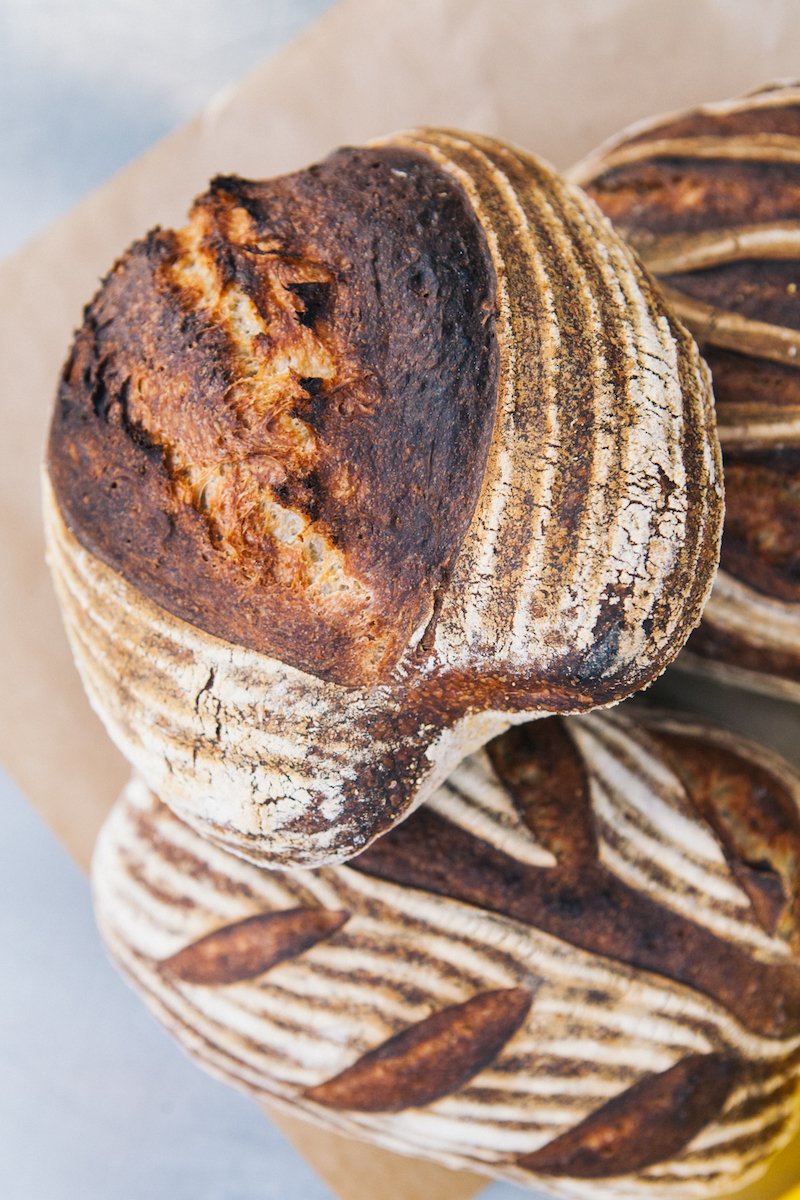 Is there anything you find challenging about baking in Beijing as opposed to the US? 
Honestly, the biggest difference is mostly the flour that's available. Because China has not historically baked bread, the kind of wheat that is grown here is mostly not bred to be used for bread baking; it's more suited to mantou or noodles, for example. It's certainly not impossible, it just means we have to do a lot more testing because the flour absorbs water and develops gluten in a very different way than either Northern European flours or those found in the US and Canada.
What makes your bread and bakes different from other bakeries in town, say, Comptoirs de France? 
I think the main difference is that our bread is American-style sourdough, as opposed to a lot of bakeries in Beijing that tend to have a more French style. Partly because of our size, we're very hands-on and put a lot of thought and a lot of testing into the combination of flours and whole grain, for example, our classic sourdough has white flour, whole wheat, germ, bran and our three-year-old sourdough starter. 
The Bake Shop currently offer a weekly pre-order service, with pick-up or delivery every Saturday. Order via their WeChat: thebakeshop. They are in the process of setting up a Weidian shop and will expand our offerings and delivery days. In the meantime, you can find their products at The Orchid, Napa, and Big Small Coffee. 
More stories by this author here.
Instagram: @gongbaobeijing
Twitter: @gongbaobeijing
Weibo: @宫保北京
Photos courtesy of The Bake Shop
Comments