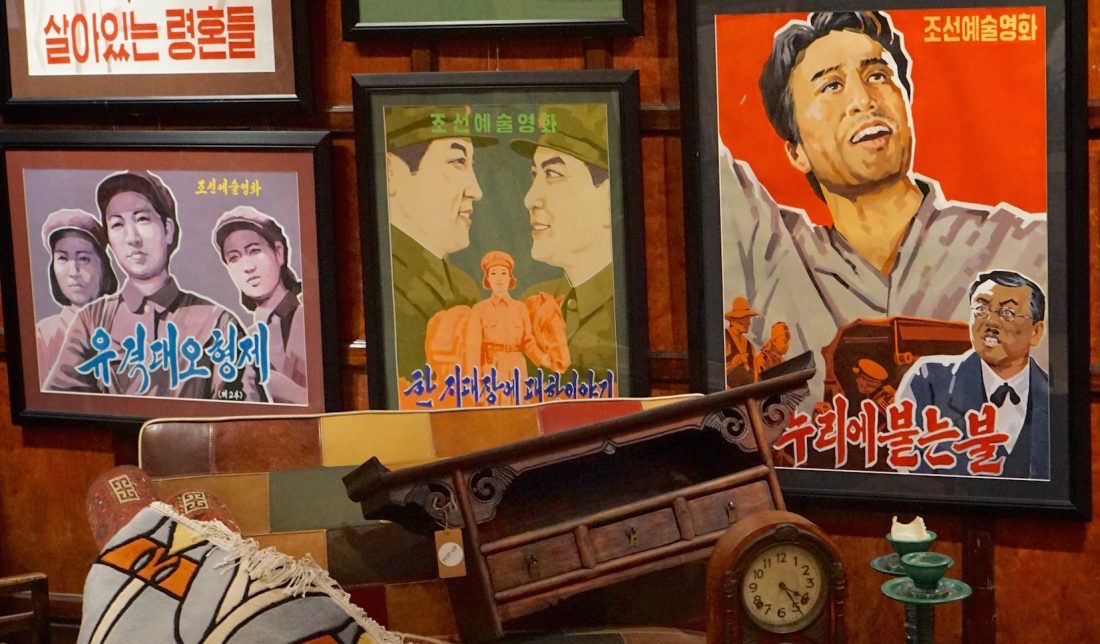 Vintage North Korean Art To Go On Sale at Koryo Tours' Yashow Office, Apr 21-22
If, like me, you're endlessly intrigued by the mysterious Hermit Kingdom, but can't quite work up the nerve to travel there until the political climate cools down, then take consolation in this: a collection of handmade works from the DPRK will not only be showcased but also available for purchase in Beijing from Apr 21-22.
The sale of that DPRK propaganda art, film art and decades-old nationalist oil paintings is being co-coordinated by Glenn Schuitman, who hosted a handful of North Korean themed talks and events at his recently closed Pop-Up Beijing with old pal and Koryo Tours founder Nicholas Bonner. As a renowned DPRK tour guide, documentarian of the sealed off nation's sports scene, and curator of a recent North Korea centric art exhibit in England, Bonner has certainly had many opportunities to collect various wares from the Hermit Kingdom. Schuitman even goes as far as to call Bonner a "world authority on DPRK art," and describes the available items as "his private collection. It really will be the largest collection made available for purchase, outside of the DPRK."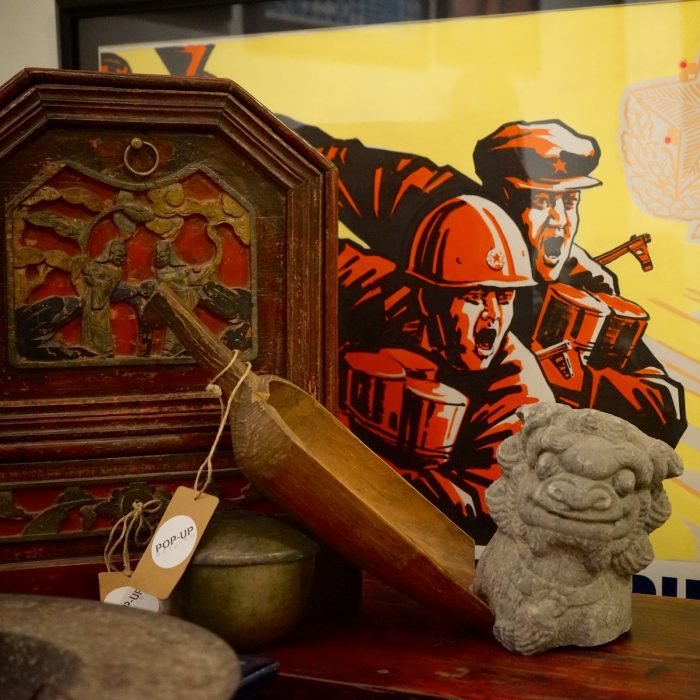 Bonner will be on hand to introduce several items and answer questions, and snacks and drinks will also be available. The event will also be an opportunity for Schuitman to clear out vintage items that he once showcased at Pop-Up before its closure, including antique Chinese clocks, ceramics and wooden furniture, to vintage sofas and coffee tables. Schuitman will also be on site to answer questions. Many of he and Bonner's items will be on sale for 50 percent or more off their original prices.
The sale will be held Saturday Apr 21 and Sunday April 22, 11am-5pm on both days, at Koryo's office (just west of Yashow). For more information, call 6416 7544 or click here.
More stories by this author here.
Email: kylemullin@truerun.com
Twitter: @MulKyle
Instagram: mullin.kyle
Photos: Courtesy of Bonner and Schuitman
Comments