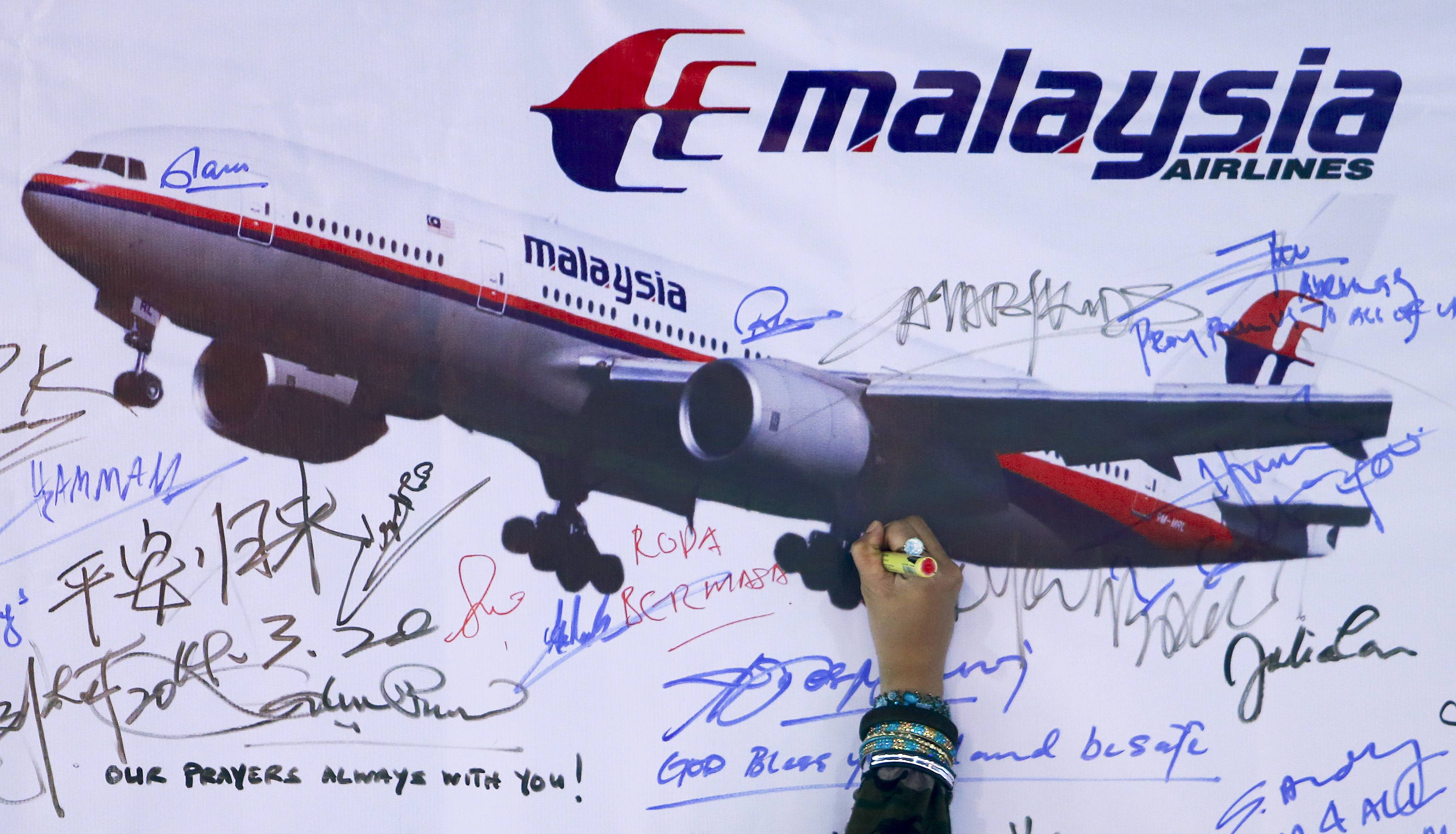 Three Years After MH370's Disappearance, Beijingers Remain Forgotten
Three years ago Wednesday morning, a Malaysia Airlines Boeing 777 took off from Kuala Lumpur International Airport. It was scheduled to land about six hours later at Beijing Capital International Airport. The flight never arrived, initiating one of the greatest aviation mysteries of the 21st century. 
Since the plane's disappearance in 2014, only enough evidence of that plane's ultimate destruction has emerged, a few bits of wing parts and wreckage, to indicate that flight MH370 did indeed crash. Beyond that, there are still very few answers as to why the plane went off course and where it finally ended. 
That many of the 239 passengers and crew on board were not just Chinese but Beijingers remains an overlooked detail of MH370's disappearance. One hundred and fifty-two of those passengers were Chinese nationals. Among the foreign nationals on board were a Canadian couple traveling without their children; three members of a French family and a family friend; an American making his final visit to Beijing before completing a move to Malaysia; and two small children, aged two and four, believed to be traveling on American passports with their Chinese parents. 
About an hour after departing Kuala Lumpur, the pilot signed off with Malaysian air traffic control at 1.30am, and was due to contact air traffic control in Ho Chi Minh City, Vietnam, as it continued its journey. One or both of the flight crew are believed to have then turned off the plane's transponder and turned south. The Malaysia Airlines flight then eventually ran out of fuel and is thought to have crashed about 2,400 kilometers west of Perth, Australia. However, an extensive search conducted in that area has revealed no wreckage or other sign of the plane. That search, funded by Australia, China, and Malaysia, ended in January. 
Many of MH370 family members have rejected the official Malaysian investigation conclusion that the crash was an accident, instead believing that the flight's pilot intended to commit suicide. The father and husband of three French passengers called the conclusion an "insult" in an interview with French magazine Paris Match.
A new crowdfunding effort was just launched to raise money for a new search, to the tune of USD 4 million. However, an earlier Kickstarter program led by MH370 families to generate USD 5 million for a private search failed to reach even a revised goal of USD 100,000 in July 2014. 
Click here to read more of the Beijinger's full coverage of MH370's disappearance. 
Photo: Gospel Herald
Comments