Do Yourself a Favor and Check Out North Capital for Great Beer and Burgers
Hostel bars aren't usually a place you'll find yourself when trying to get your jollies off during your leisure time, but if there ever was one to check out without feeling like a tourist, it would have to be North Capital. You could say it is hidden, but I would walk by it every day on my way home, never giving it a chance, something I now completely regret.
It's located just south of Guijie in Xintaicang Hutong, inside the Ming Courtyard Hotel (Ming Sheng Jiu Dian). This location was originally a Buddhist temple made to bless and protect the food being served in the area. There is little need to bless the current selection of ungodly food found around Guijie these days, so it was converted into a pretty nice hostel some years ago.
North Capital isn't one of those hostel bars that exists primarily by having a giant selection of Bacardi Breezers and bad coffee. What you will find some great micro brews on draft, like Boulevard's Tank 7 Farmhouse, and a variety of burgers that are sure to please. We tried their Double Pleasure Cheeseburger (RMB 45) with the Not Your Mum's Fries (RMB 30), and we were pleasantly surprised by both.
It seems like these guys keep up with Beijing's other micro brew and comfort food happenings to know the level of quality that is currently expected from settled foreigners in the city and have put in the effort to generate traffic outside of their hostel clientele. We can honestly say that the quality of burger and fries we tried were comparable to what you find at Slow Boat.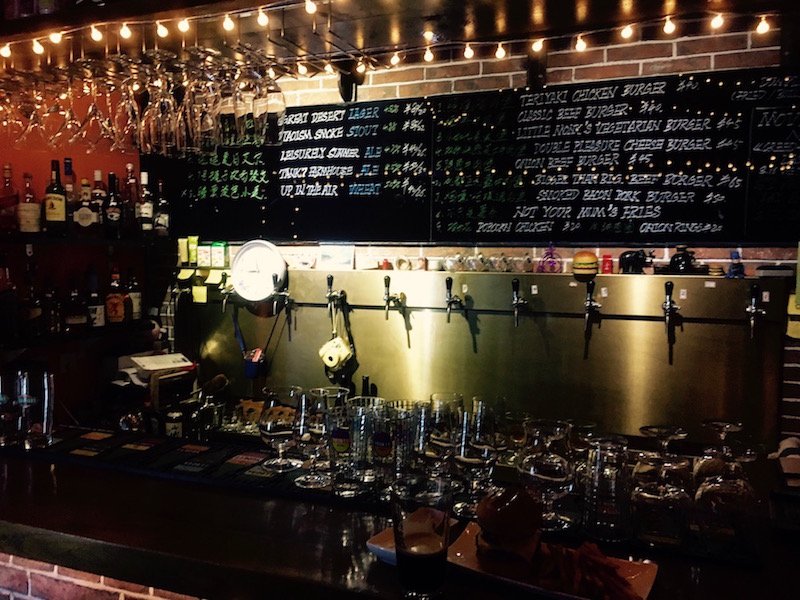 They are also starting to host events throughout the week. We visited on St. Patrick's Day and were generously greeted with a free can of Guinness. We can't complain about getting free stout. Other events include movie nights on Wednesdays and quiz nights every other Thursday, both of which are catered to English and Chinese speakers. In addition, they will be offering brunch on weekends in the near future on their massive outside patio, which just so happens to be a perfect hutong spot for sunbathing. So keep these things in mind as the warmer months begin to descend on our beloved Northern Capital.
More stories by this author here.
Email: danielkippwhittaker@thebeijinger.com
Photos: Kipp Whittaker
Comments