A Bookish Guide to Making Sure You've Got Enough to Read in Beijing
Everytime I head out of Beijing, bookstores are the first thing on my list. This is especially so if I'm heading to native English speaking destinations like Hong Kong, Singapore, or the UK. While I love my life here, the one thing I really miss is spending afternoons in book stores picking up physical copies of books, flipping through the pages, and being able to take my time going through them.
READ: Author Alec Ash on his Debut Book 'Wish Lanterns: Young Lives in New China'
E-Books vs Books
Moving to China I told myself that I should to switch to e-books, not only because it's better for the environment, but I also found that moving at least once a year with so many books was just a nightmare (especially moving annually from fifth floor walk-up to inevitably another fifth floor walk-up).
I had been buying books on my iPad's Kindle app for the past three years now, making my moves a little easier. The iPad also made sense on holiday, and made it easier for me to access books (buying them instantly online) while abroad.
However, I recently switched back to physical books, because I found I wasn't reading as much on my iPad. It just wasn't the same. This choice will depend on you though, as I know many people have no issues with Kindles or other e-readers.
Where to Buy Physical English Books
The Bookworm is perhaps the most obvious place to get English books in Beijing. The Bookworm has a great selection (considering its size), with a focus on China, and is also able to order books in for you if you've got specific titles you are looking for. Page One in Sanlitun appears to be shutting down gradually, leaving not many books to choose from there (but still some), and no guarantees of how long the store will still be open. The staff aren't sure either.
Another option to visit a book store is Wangfujing Bookstore (which back in the day was basically the only option), but their offerings are fairly limited, and heavily focused on English language learning. You'll find about twenty different abbreviated versions of Jane Eyre suitable for English students, but it might be hard to find the latest fantasy or science fiction release.
Where to Get English Books Online
To order books online, Taobao's many individual sellers are no longer an option as individual sellers have been banned from selling imported books (due to licensing/control issues). There are still some sellers selling second hand versions of books though (although one book a recently ordered off Taobao that was labelled secondhand (二手) was definitely just a photocopy).
JD.com, however, is still fine as they are an authorized seller of imported English books. They've got a decent book selection in English, and if you choose books that are being sold by JD.com itself (look for the JD自营 square box right in red right underneath your item of choice), you'll be able to have them delivered the next day if you're buying them before 11pm. JD.com also has e-versions of many titles in its database, although I haven't personally tried to use this yet. There's currently even a sale on JD.com's books, with an incremental discount depending on how much you spend.

Other options include the Book Depository, with which I have successfully ordered to Beijing before. Unfortunately this method is a little slower (delivery can be up to 10 working days from the dispatch date, not the ordering date), but is still a good option if JD.com does not have your book available, or if you want to pay with foreign payment methods. Book Depository has free delivery worldwide, and you can find some good deals on here.
A fourth option is Amazon, which also has a pretty good selection of titles available in English (and many other major languages) and will deliver faster than Book Depository. And finally, Paddyfield also ships from Hong Kong to the mainland, making it a faster option than the Book Depository (albeit with a smaller collection).
Book Subscription Services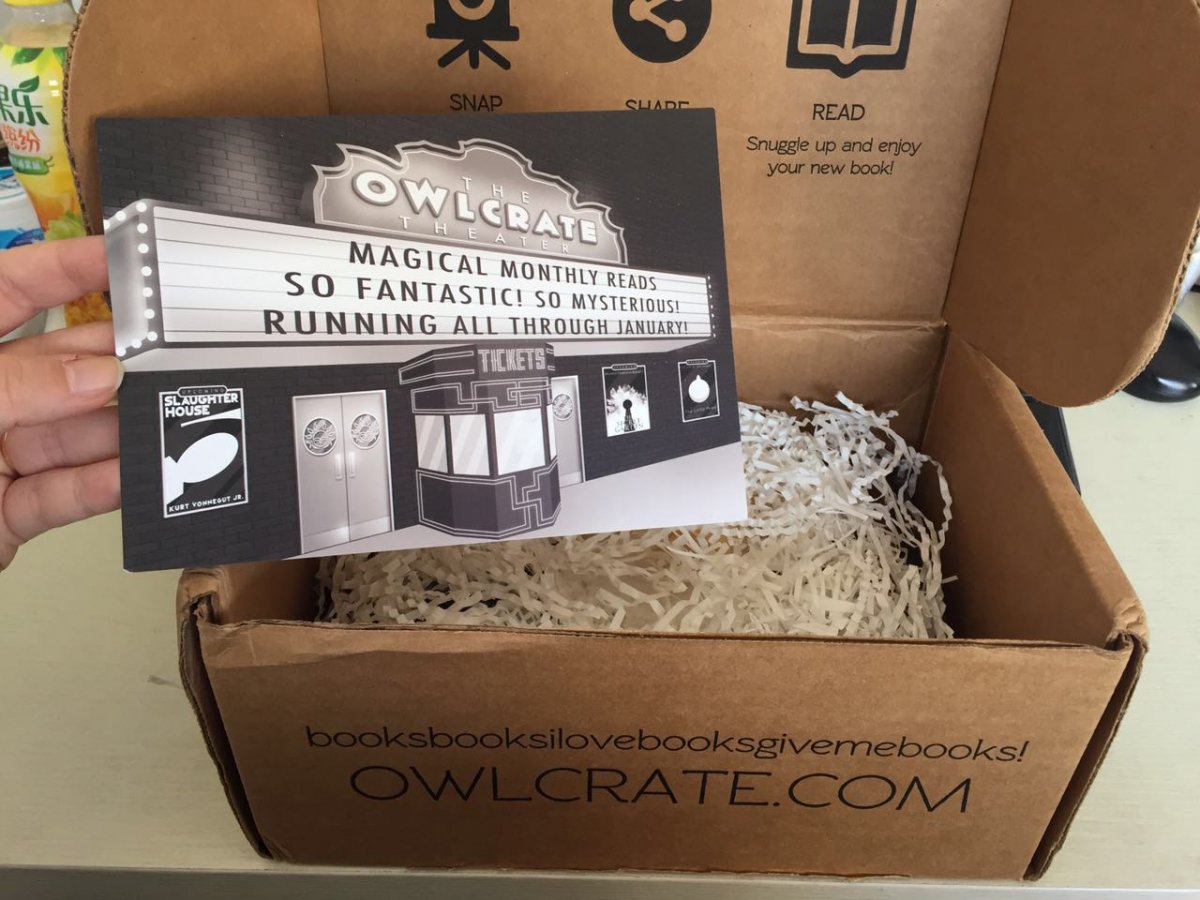 I read a lot about book subscription services online, and got sent an Owlcrate young adult box. These boxes come with a fun collection of items; a book each month and other bookish gifts (like soap, tea, bookmarks, candles, all depending on the month). Mine came with Roseblood, a Phantom of the Opera-inspired retelling, but the book and theme changes every month. April's theme is 'head over heels.'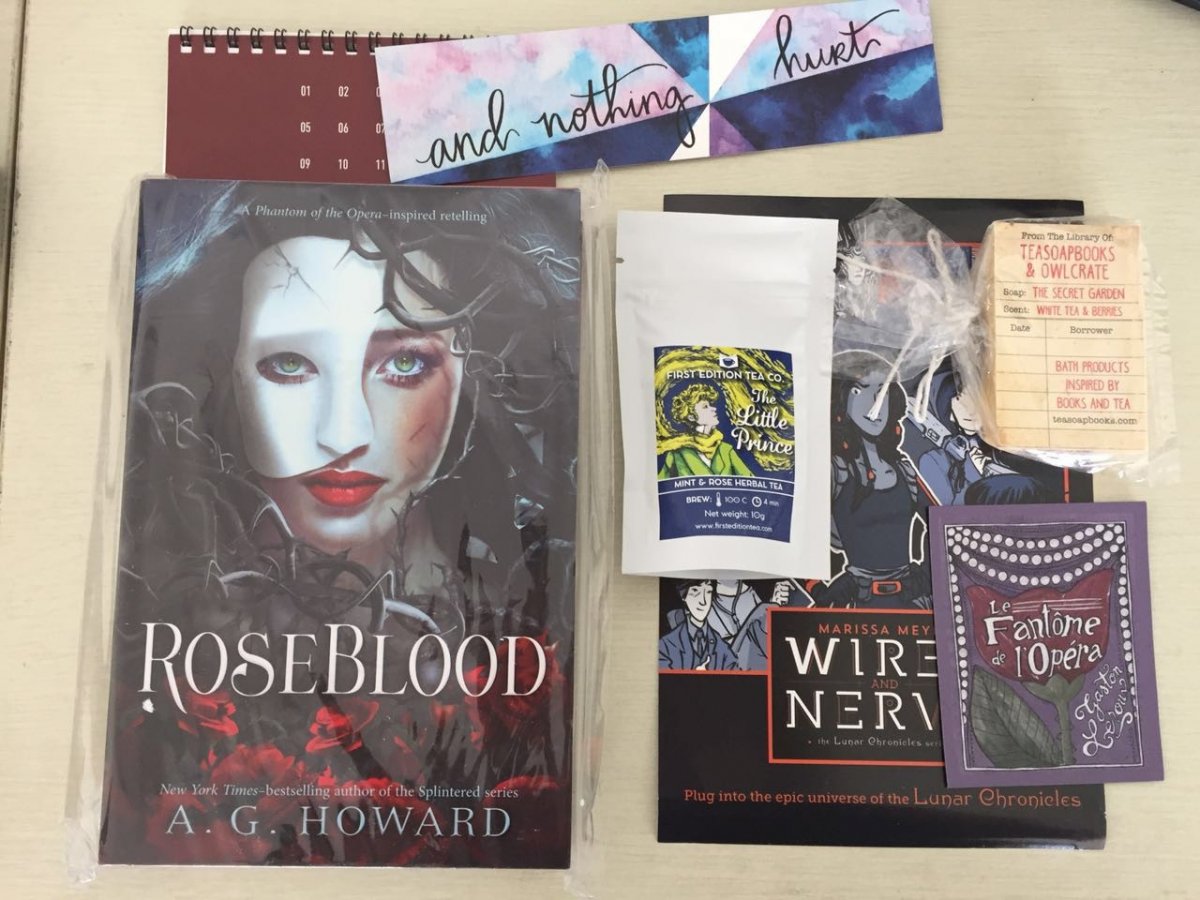 Subscriptions cost USD 29.99 per month (approximately RMB 200). Surprisingly, or perhaps not, they're one of the only ones that deliver to Beijing. Delivery will set you back an additional USD 19.99 to China (approximately RMB 138), and took only approximately 10 days. They're also a great idea as a gift.
More stories by this author here.
Email: margauxschreurs@truerun.com
Instagram: s.xuagram
Images:goodhousekeeping.com, andersattic.com, Book Depository, JD.com
Comments