Half-price Harry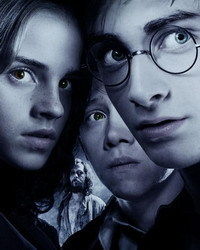 Although we've been shouting ourselves hoarse about it in our weekly 7 days in Beijing newsletter, it seems that a lot of people still don't know that Tuesday is half-price movie day at all the cinemas in Beijing. That's right, if you don't have anything planned for this evening you can head over to your local cinema and catch the recently released Harry Potter and the Order of the Phoenix. for between 30 to 40 kuai.
Below are the screening times at major Beijing cinemas for the evening of August 14:
Dongzhimen
East Gate Cinema
7, 7.40, 8.20, 9, 9.40 and 10.20pm (their website didn't specify which screenings would be in the original English)

Haidian
UME International Cineplex
IMAX: 7.45 and 22.30pm.
English: 7.05, 8.55 and 9.40pm
RMB 40.

Art Gallery
Changhong Cinema
English: 8.20 and 11pm
RMB 40.

Xidan
Shoudu Shidai Cinema
English: 7 and 9.35pm.
RMB 30.

CBD
Wanda International Cinema
English: 7.30, 8.10 8.50 9.30 and 10.20pm.
RMB 40.

Wangfujing
Xindong'an Cinema
English: 8.30pm.
RMB 30.
Links and Sources:
China Daily: Wild about the wizard
Harry Potter and the Order of the Phoenix: Official Site
Harry Potter and the Order of the Phoenix: Trailer

Comments