Second Phase of Olympic Tickets on Sale Tomorrow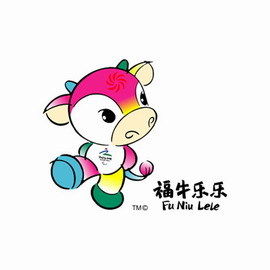 After numerous announcements that tickets would go on sale in mid-October, the second phase of Olympic ticket sales finally starts tomorrow, October 30. Unlike the first phase, the tickets are being offered on a first come first served basis and aside from tickets to Olympic events, Chinese nationals and foreigners with temporary resident status will also be able to buy tickets to the opening and closing ceremonies of the Paralympics. Unfortunately, tickets to the opening and closing ceremonies of the Olympics are not being offered in this round.
Tickets can be bought in one of three ways:
1. Online at the official site
2. By Calling the Ticketing Call Center: 952008
3. At numerous Bank of China branches across the country. See this list for the participating Beijing branches
As with the first phase, you'll need either a Visa card or an account with Bank of China to purchase the tickets and you won't be able to get your hands on the tickets themselves until June or July next year. For a full explanation on how the system works click here.
Update: Olympic officials have announced that although there will be around 1,850, 000 tickets on sale, there is a limit of 50 tickets per person. They've also indicated that tickets can only be purchased for yourself and can not on behalf of others.
Links and Sources:
Official Olympic Ticketing Website
Official Beijing Olympic's Website: Olympic tickets to begin Phase 2 domestic sales on October 30
tbjblog: Can I still get gymnastics tickets??
tbjblog: Olympics Update – 330 Days to Go
The Beijing News: 奥运门票不允许代购
Comments