Tuesday's Film Roundup
Zhou Xuan Retrospective
If you've ever flicked through a pile of "vintage" posters at Panjiayuan, you've probably come across this woman's face.
Zhou Xuan (1920-1957) was known as "golden voice" and reached the peak of her fame in the '30s and 40s. Her smooth and silky voice (which you can listen to here) was the inspiration for Wong Kar Wai's In the Mood for Love, with the film itself being named after one of Zhou Xuan's songs.
This week the China Film Archives offers a special series of Zhou Xuan films (eight in total) to commemorate the 50th anniversary of the star's tragic and premature death. Visit the CFA website for more details about screening times. In Chinese, no English subtitles. Until Nov 25. RMB 8. After the retrospective is over the CFA will go into hibernation to emerge as a renovated version of itself early in 2008.
For screening times of all the English-language films showing in Beijing today and more movie news ...
Sri Lankan Film Festival
The beauty of so many countries scrambling to engage culturally with China is that so many undiscovered nooks and crannies of the film making landscape are revealed to us. Last week saw the Hungarian Film Festival at Cherry Lane (look out for an interview with Mephisto director István Szabó later this week), and now there's a chance to enjoy a series of Sri Lankan films.
Four films will be shown altogether with the opening film Uppalavanna a highlight of the festival. The film's director Sunil Ariyarathna will be present along with other Sri Lankan actors and directors at the opening of the festival in Star City.
Films will be shown at both Star City and the Xin Dong'an Cinema (6528 1988/1898). Until Nov 24. RMB 30-40.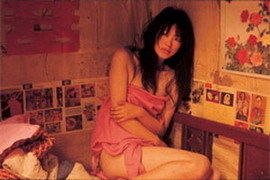 Blind Mountain (Mang Shan)
Somehow managing to avoid the overzealous shears of the Chinese censors, Blind Mountain gets its release this Friday (Nov 23). Preferring to cast "real" people rather than actors, Li Yang's film focuses on a college student who is tricked into traveling to a mountain town, only to be sold into marriage when she arrives.
Read a review of this gritty film here, and imdb fiends can get their fix here. You can also take a look at a trailer here.
The Mummy: Tomb of the Dragon Emperor
With Hollywood showing a predilection for filming more movies in China (Mission Impossible 3, The Dark Night, etc.) the next on the list is the third installment of the The Mummy. The film will follow the exploits of a resurrected Chinese emperor as he rampages along Shanghai's famous waterfront. Filming was scheduled to take place in Beijing, but apparently Shanghai proved more of an attractive offer for the filmmakers.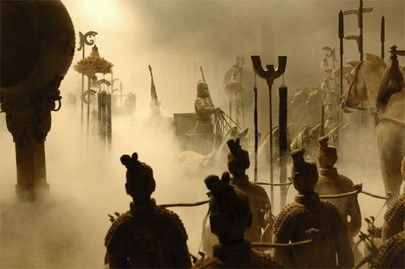 Nationwide Screenings of Feng Xiaogang Movies
A nationwide retrospective of director Feng Xiaogang's movies is set to take place over the next month in cinemas across China. Best known for directing comedies with a satirical twist, including films like Cell Phone, Big Shot's Funeral and the Andy Lau vehicle A World Without Thieves, the director has also added his touch to a series of hilarious public service announcements (take a look here) filmed in Beijing. This retrospective appears to be a promotional tool of sorts for the imminent release of the director's latest feature Assembly (Jijiehao). Many of Feng's early films were popular with younger cinema goers, but, his recent attempts at breaking into the world of Zhang Yimou-style blockbusters have met with less-than-positive critical and popular reception.
Screening Times for English Language Films in Beijing – Tuesday Nov 20
(All times and prices have been taken from today's Beijing News or this website – it would be a good idea to call and confirm details)
Haidian
UME International Cineplex
Live Free or Die Hard
10:00 12:20 14:40 17:05 19:30 21:55
The Bourne Ultimatum
16:40 17:20 18:10 18:50 19:30 20:20 22:30
Special Die Hard/Bourne Ultimatum Double Feature
21:00
Lust, Caution
14:50 17.30 20.10 21.40 22.50
Digital Screenings: 15:10 18:40
Ratatouille
10:20
CBD
Wanda International Cinema
Live Free or Die Hard
15:20 17:20 17:50 18:00 19:50 20:20 21:20
The Bourne Ultimatum
15:00 15:30 16:35 17:15 18:50 19:30 20:30 21:05
Lust, Caution
16:30 18:20 19:20 21:20 22:10
Ratatouille
15:20 20:40
Art Gallery
Changhong Cinema
Lust, Caution
16:40 17:40 19:30 20:30
Digital Screenings: 15:40 18:30 21:20
Ratatouille
15:00 17:00 19:00 21:00
Dongsishitiao
East Gate Cinema
Live Free or Die Hard
16:40 19:00 21:20
The Bourne Ultimatum
10:40 11:50 13:00 14:00 15:10 16:10 17:20 18:20 19:30 20:30 21:40 22:40
Lust, Caution
15:20 18:00 20:40
Wangfujing
Xindong'an Cinema
Live Free or Die Hard
16:50 19:10 21:30
The Bourne Ultimatum
16:00 18:00 20:00 22:00
Lust, Caution
15:50 18:30 21:10
East Fourth Ring Road
Espace France Cinema
Live Free or Die Hard
15:20 17:40 20:00 22:20
The Bourne Ultimatum
15:40 16:50 17:20 18:20 19:00 20:00 21:10 22:00
Lust, Caution
14:50 15:40 17:30 18:20 19:30 20:10 21:10 22:10
Ratatouille
19:50
Wangjing
Stellar International Cineplex
Live Free or Die Hard
16:40 19:00 21:20
The Bourne Ultimatum
15:15 16:10 17:20 18:1519:30 20:30 21:35 22:30
Lust, Caution
15:00 16:25 19:10 20:00 21:50
(Screenings also available with Korean subtitles – call for more info)
Ratatouille
09:30 14:00 18:25
Xidan
Shoudu Shidai Cinema
The Bourne Ultimatum
11:05 13:10 15:15 17:20 19:25 21:30
Lust, Caution
16:20 19:00 21:40
Links and Sources:
Cannes Film Festival: Blind Mountain
dianying.com: Blind Mountain (image)
Cinema Blend: Mummy 3 Update
Comments