What's Happening this Weekend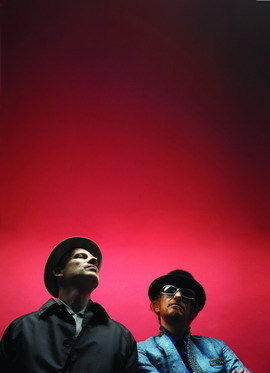 December is DJ season in Beijing. The cold weather somehow manages to attract big names from the international scene, and this week is no exception: Both Dubfire and Coldcut are coming to town to warm up the city's dance floors ahead of Carl Cox's show on the 14th. In addition, there will be plenty of other ways to stay warm during those cold nights, including a passionate flamenco performance as part of the 5th Beijing International Dance Festival and many a Foosball battle as the China Open Foosball Tournament kicks off on Friday.
Other quality events worth scribbling down include the ChopSchticks live comedy show on Saturday night, two Matthew Shipp shows on Saturday and Sunday evening and a very seasonal production of Handel's Messiah from the International Festival Chorus.
In terms of openings and closings - Paddy O'Shea's Irish Pub is having their grand opening party tonight. The Irish Ambassador will be there to add a touch of authenticity to the occasion. The bar has actually been open for quite a while now, and is just across the road from the Canadian and Australian embassies on Dongzhimenwai. It recently served as a gathering point for Aussie expats to celebrate/mourn the results of the recent federal election. See the website for a map and directions. Free.
7-9pm. Paddy O'Shea's (6415 6389)
The Coldcut show on Wednesday also serves as the launch party for DJ Lychee's new joint at The Place. Check out the official website for more details about the new venue. RMB 150.
9pm. Song Music Bar and Kitchen (6587 1311)
For all the details of where to catch these events and a chance to win tickets to some of them, head to the 7 Days in Beijing tab on this website. For those who want to be the first to know about what's going on around town every week, subscribe to have the newsletter delivered to your inbox every Thursday evening by clicking here.
Comments