The 6th Annual that's Beijing Christmas Charity Funk Throwdown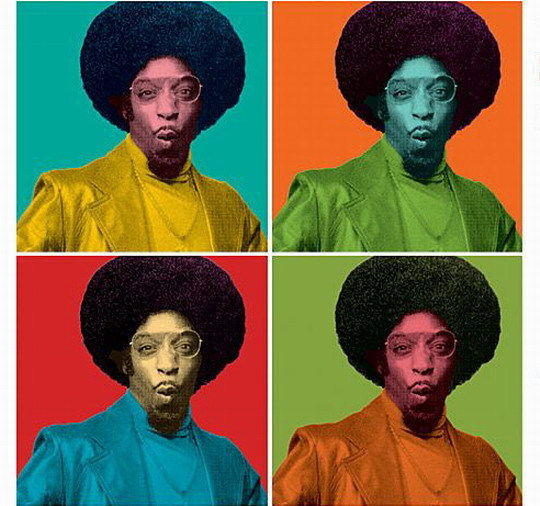 that's Beijing has been throwing booty-shaking, soul-sweating Christmas charity funk parties since way back in the heady days of 2002. Those Halcyon days when the unsurpassable Sanlitun South Street still stood, line 5 hadn't even been thought of and taxis … yada yada yada, you know the story. Anyway, in the past five years we've helped raise money for charities such as the Tibetan Poverty Alleviation Fund, and since 2005, we've been donating the proceeds of these sweaty nights of funk-filled abandon to orphans at the Ping'an Medical Foster Home. In the past two years we've helped three young girls:
In 2005 Dang Tianyue was born with congenital heart disease. Thanks to proceeds raised at that year's tbj Charity Funk Throwdown and donations from the staff of GE (China), she was able to receive the surgery that she needed. Tianyue has since joined her adoptive family in Connecticut USA.
Last year Tian Tian was found in a cardboard box in front of a small Catholic convent in Hebei. A small piece of paper tucked into the box explained how her mother died in childbirth and how the father could not raise her alone. She was malnourished and suffering from spina bifida. Funds from last year's party were used to pay for the surgery she required and she is now in the care of an American family in Beijing.
Again in 2006, we raised money for another young child who was suffering from spina bifida and hydrocephalus. After two successful operations, Dang Yixi has now returned to Taiyuan and is in the care of a local foster family.
This year we're raising money to help 2-month old Dang Tianle who hails from Lang Fang in Hebei province. She was born with a cleft lip and palate. She currently only weighs 3kg and will only be ready for the surgery she needs after she has put on some more weight. The cost of the surgery is estimated to come to RMB 16,000.
Here's where we're asking for you to come in. Head on over to Block 8 (over by Chaoyang Park west gate) this coming Saturday night and sweat it out to some old school funk for a good cause. Although we originally expected DJ Wordy to make a return appearance for this year's bash, due to some changes at Block 8, we're happy to have DJ Snow aka Dan Stephenson and DJ Mael on board. As two of the people behind a couple of Beijing's longest running music events (The Syndicate Drum and Bass shows and Upstepper Sound's reggae events), these two DJs have been providing a much needed musical alternative to the commercial house and hip hop that dominates Beijing's clubs. Recently they've launched a regular Funk Shui night that takes place at Block 8 on the last Friday of each month. Most importantly, both of these guys are disciples of funk!
Dec 15
6th Annual that's Beijing X-mas Charity Funk Throwdown
Featuring DJs Mael and Snow spinning old school funk and soul. Proceeds from the door go to Ping'an Medical Foster Home. The first 300 people through the door will also receive a RMB 88 voucher for a free massage, courtesy of Oriental TaiPan. For more info take a look at this site. RMB 100 donation at the door (covers two free drinks, a Santa hat and lucky draw prizes).
9pm-late. Block 8 (6508 8585)
Links and Sources:
that's Beijing: A Funkin' Good Cause
Comments