Win Big With Pedal Power: Bike To JUE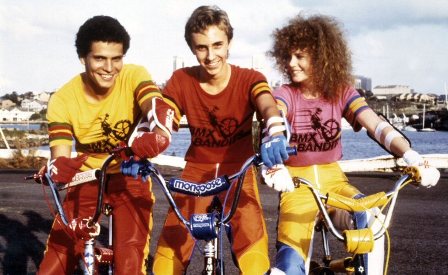 This year's JUE Music + Arts Festival has something for everyone: indie rockers, art lovers and now bikers. Apart from the music performances and art workshops, the festival organizers are also organizing the first ever Bike to JUE contest. "We're inviting JUE participants to bike to select festival events in an effort to make the entire festival a greener, more earth-friendly affair," says contest coordinator Ami Li. As an extra incentive, the festival is offering prizes.
Any cyclist that takes part simply has to pedal to the event venue, follow the signs pointing to the contest's official parking lot, sign their names and collect a prize voucher for a NLGX Design Store (including discount coupons worth up to 25 percent and bike-friendly apparel).
Li hopes to make the contest a vital part of JUE. "We are all avid bike riders in the Split Works office, and many of us bike to gigs anyways," Li says of the company behind JUE. "It was kind of a 'duh' moment — why not reward people for riding their bikes, reducing the pollution levels, and keeping healthy?" Why not indeed?
The Bike to JUE contest will run at select festival events from Mar 10-24. Cyclists can take part, and collect their NLGX discounts, by biking to the following gigs:
Mar 10: Warm Up to JUE Market @ Yuanfen~Flow
Mar 15: Water Awareness Week Film Screening: Tapped @ We-Impact
Mar 16: DJ Rob Swift @ Yugong Yishan
Mar 17: Qu Wanting @ Yugong Yishan
Mar 17: SLAM! @ 2 Kolegas
Mar 17: Red Rock: Rock 'n Roll in China @ Bookworm
Mar 21: Water Awareness Week Film Screening: Waking the Green Tiger @ We-Impact
Mar 22: Translation Slam @ Bookworm
Mar 22: World Water Day Benefit Concert @ Hot Cat Club
Mar 23: Summer Lei @ Yugong Yishan
Mar 23: AM44 + ROM @ 2 Kolegas
Mar 24: Rainbow Danger Club + Friend or Foe @ 2 Kolegas
Photo: Unrealitymag.com
Comments