Stick a Fork In It: La Fourchette Opens on Sanlitun Lu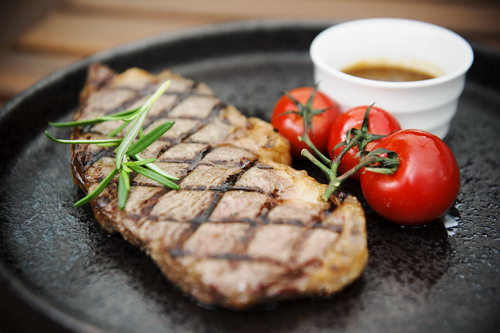 What do you do when a restaurant's food is good, but nothing else stands out or begs you to return? This will be the main question haunting La Fourchette, Beijing's newest French restaurant. But let's start back at the beginning.
La Fourchette's food is delicious, albeit pricey. A steak ordered medium (RMB 238) was cooked nicely and light seasoning allowed the beef a chance to shine. A roast chicken (RMB 78) arrived with crisp, peppered skin cloaking moist flesh. Sides must be purchased separately, which makes some of the prices a little harder to swallow. But you'll find little else to complain about with those freshly sweet tomatoes, crisp golden fries and baked potato morsels. Wines from the Enomatic machine (RMB 38 for a glass or for four tastings) help out a bit in the value department.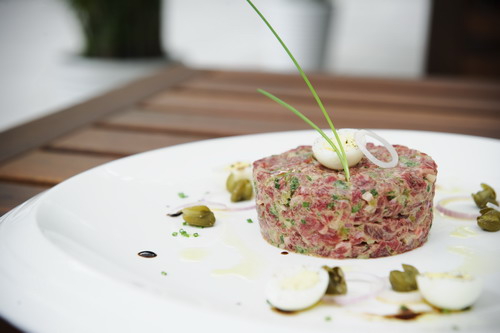 Overall, the dining experience is underwhelming. The cavernous space lacks the intimacy you'll find at other French establishments and the decor offers the ubiquitous Chinese take on The Classy Foreign Dining Experience. (We're thinking in particular of an indoor glass gazebo.) If you're into that sort of thing, you can join the embassy officials, Chinese couples and businessmen who are likely to frequent the private rooms, enjoying bottles of wine and cigars from the humidor.
If food alone is reason for you to go, lunch would be a good time to test the waters. A limited menu of starters (RMB 38), mains (RMB 68) and desserts (RMB 26) are all offered at a fraction of the dinnertime pricing.
Also try: Brasserie Flo, Cafe de la Poste
La Fourchette 福七 Daily 11.30am-11.30pm. 7A Sanlitun Lu (next to Friendship Supermarket), Chaoyang District (6466 1757) 朝阳区三里屯路甲7号 (友谊超级市场镑)
Photo: Judy Zhou
Comments