Book Review: Nothing Gained, Phillip Kim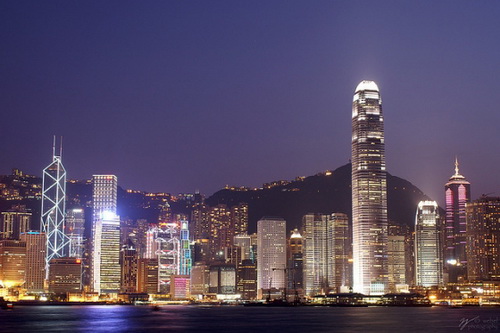 "Write what you know," goes the old bit of advice from Mark Twain. After more than twenty years as an investment banker in Asia, author Phillip Kim knows finance, and his debut novel, Nothing Gained, is his first shot at turning his insider knowledge into an international thriller. Kim is discussing his debut at the Bookworm Literary Festival this Saturday (Mar 16)and it was just announced that Penguin China will be celebrating the book's launch with an open bar at the event. This deal is getting to good to be true. Let's get to the review:
Nothing Gained begins with the drowning of a golden boy banker in Hong Kong, and follows his widow, friends, and associates as they deal with the fallout from the dead man's unfinished business and illicit secrets. Within weeks of her husband's death, Cheryl, the banker's widow, must bid farewell to her pampered housewife routine of yoga lessons and ladies' luncheons. With the help of her husband's former colleague, she takes up seedy dealings with Indonesian thugs, ex-spies, and slimy casino moguls in order to protect herself and her children. As only the wealthy can do, Cheryl and those close to her spend the following months snagging last-minute flights and five-star hotel rooms in a frantic, globe-hopping race against dangerous men and their demands for money.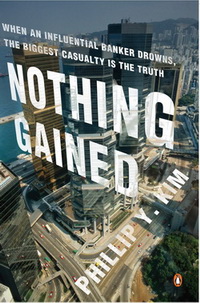 Kim's newspaper-like narration of key emotional moments, paired with his obsessive descriptions of the novel's luxurious settings and status symbols, can keep the reader from growing attached to the book's main characters. Still, Nothing Gained's tense, twisting plot and the constant threat of botched deals and impatient villains make for a thriller with tons of page-turner potential. Readers of Nothing Gained may not gain a real insider's view of high-stakes Asian banking, but Kim gives us a gripping, glitzy, sexed-up take on an industry most think of as dreary.
Phillip Kim will be appearing at the Bookworm Literary Festival to discuss "Nothing Gained" on Saturday, March 16, at 6pm.
Photos: The Bookworm, Asiasociety.org

Comments