Fresh Picks: Buying Sweet Summer Fruit in Beijing
While we have been obsessed with burgers lately, we can't argue that Beijing has some mighty fine fresh produce on offer, too. We stopped by Sanyuanli Market to chat with the vendors behind the piles of produce – and yes, our editors do shop for groceries every now and again – to share with you the freshest picks straight from stands.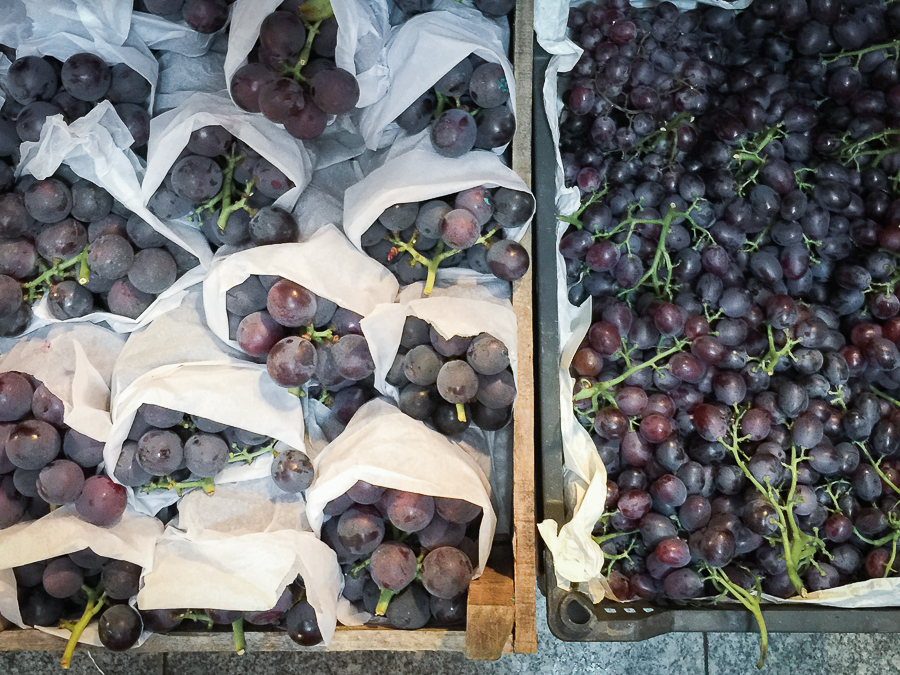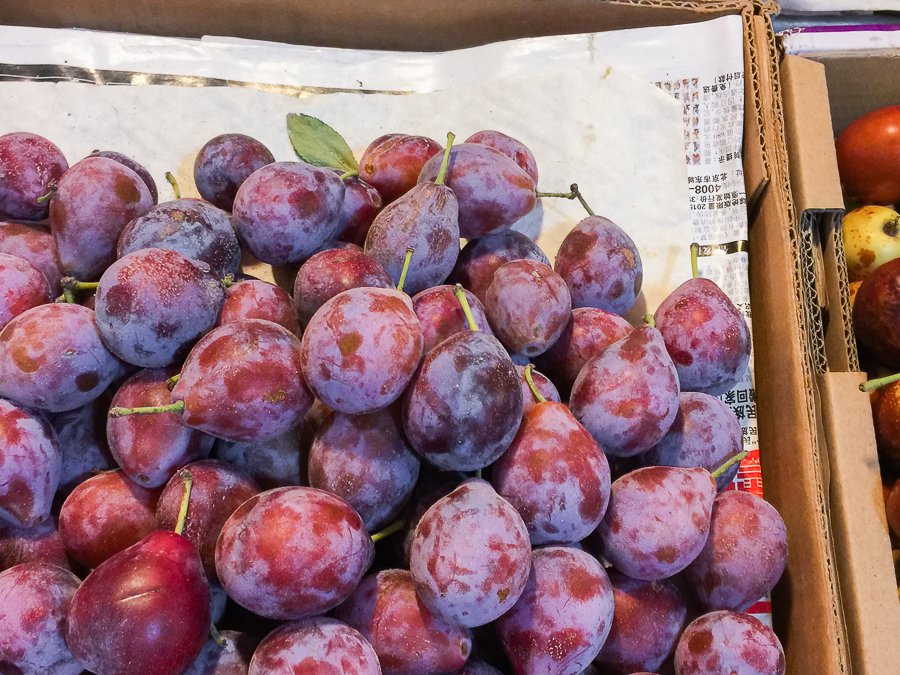 As the glorious, albeit wet, summer wanes, fruit is still at its finest. Grapes of all shapes and sizes are at their peak harvest, including ping pong ball-sized grapes from Zhejiang (RMB 13/kg). For the seed averse, there are plenty of smaller green varieties to choose from. Green figs with delicate pink flesh also dot the market, should a more mild sweetness suit your fancy. But as we roll head-on into stone fruit season, the tiny teardrop-shaped Xinjiang red plums are one of the better picks. At RMB 35/kg, they are worth every sweet and juicy bit of their steeper price tag.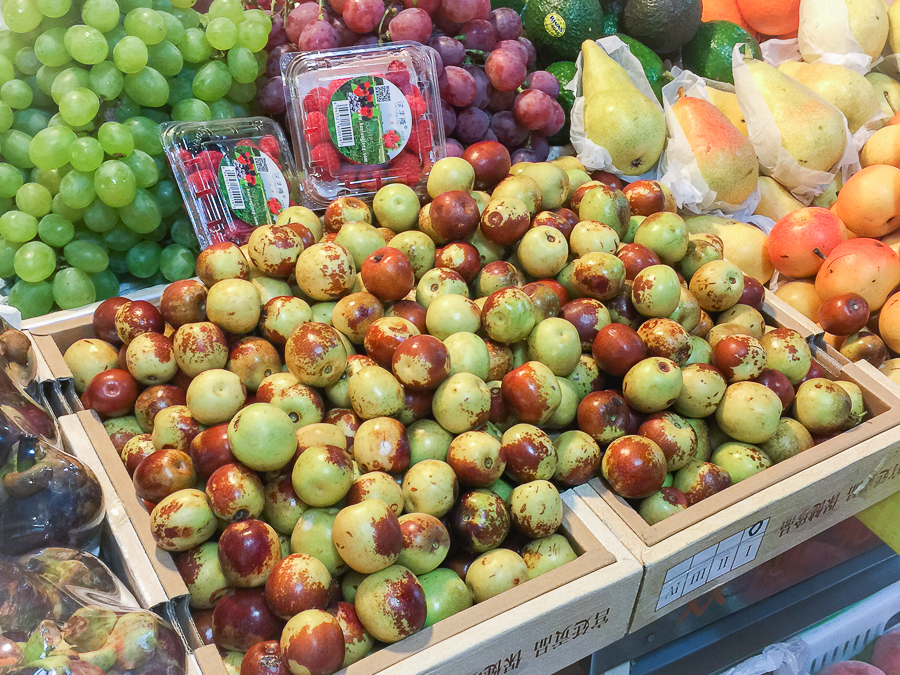 If you thought dates could only be consumed dried, sweetened, and in an oasis in the sultanate of Oman, you'll be pleased to find them plucked raw, unadulterated, and at the Sanyuanli Market. These "winter dates" (冬枣) from Xiangxi (RMB 25/kg) are contentiously our favorite pick in season right now. Texturally somewhere between apple and Asian pear, these golf ball-sized fruits with an edible peel provide a great crunch and possess a faint yet distinctly date-like honeyed flavor.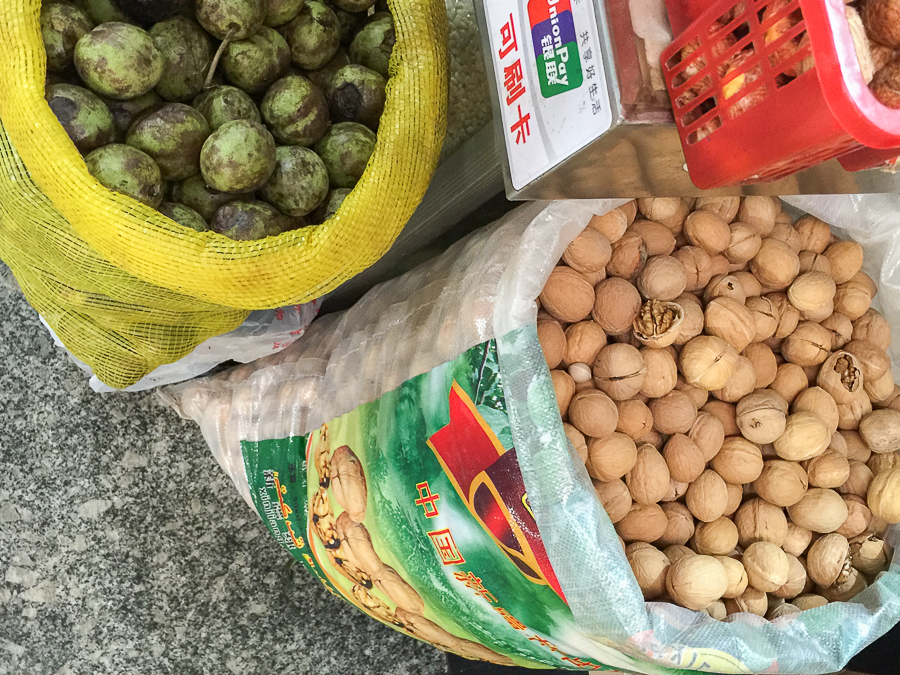 Finally moving to a traditional pairing to fruit, fresh whole walnuts are being hawked throughout the streets of Beijing. One market source says they're in their final stretch of seasonality. An entire sack of fresh, raw green walnuts will set you back a mere RMB 6/kg. Sanyuanli market vendors will peel these raw walnuts for you, but you'll still have to crack and roast the nuts yourself. If you go this route, you'll quickly learn the expression, "you're a tough nut to crack" is no joke. But if you're like us and like your nuts without breaking a sweat, pre-shelled walnuts are also available (RMB 30/kg), and paired with a bounty of fresh dates, grapes, figs, and plums, are not a bad way to send off the last week of a sweet summer.
Photos: Jessie Bryson
Comments