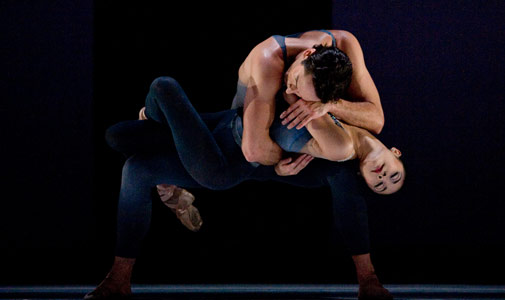 Interview with Yuan Yuan Tan, Principal Dancer for the San Francisco Ballet
Yuan Yuan Tan is widely considered one of the best ballerinas to hail from China. In her 20-year professional career, critics have applauded her versatility, technique, work ethic, as well as her ideal dancer's physique. Originally from Shanghai, Yuan Yuan left China at the age of 19 after being recruited by the prestigious San Francisco Ballet. For the past 20 years she has danced in San Francisco, becoming a central figure in the company and one of their most experienced Principal Dancers.
In advance of the San Francisco Ballet's sophomore tour to China this week, Yuan Yuan talks to the Beijinger about her life as a ballerina, her twenty years in the US, and what she misses most about her home country.
Thank you, Yuan Yuan, for taking some time out of your busy schedule to talk to us. For those of us not familiar with the world of professional ballet, can you tell us what an average day in the life of Yuan Yuan Tan is like?
When we are rehearsing for the season, I usually get up around 8am and arrive at the Ballet by 9.15am or so, where I warm-up and start my day. Class is usually from 10-11.15am and I usually finish with rehearsals around 6.30 or 7.30pm. Afterward, I sometimes get a massage or facial, eat dinner and then reply to emails and calls from China; I usually go to bed by midnight.
When we're performing, we start class and rehearsals in the morning and then move to the stage in the afternoon for more rehearsals, followed by a performance at either 7.30 or 8pm. On these nights, I usually get home around 11pm or midnight so they are definitely long days, but worth it!
I read that you didn't start dancing as young as some other girls do. When did you begin dancing? Eventually, why did you decide to leave China?
I started dancing at age 11 which was on the high end of the age range for professional dance in China (where you must start somewhere between nine and 11 years old if you want to be professional). After studying ballet for seven years, I wanted to explore ballet in other countries – it was hard to go abroad at a young age, but I've learned so much.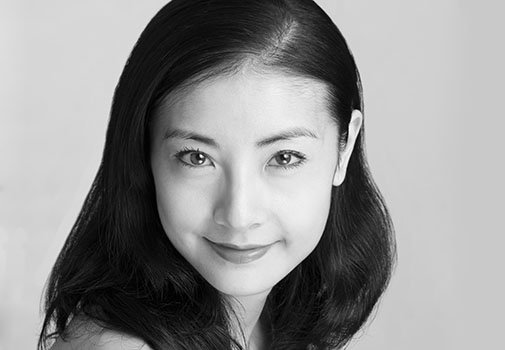 Twenty years doing anything, especially something as physical as ballet, is certainly worth celebrating. Looking back – what was it like stepping foot in San Francisco for the first time ?
Coming to San Francisco for the first time was overwhelming – total culture shock! There was a huge language barrier and the style of dancing here (especially Balanchine) was completely different from how I was trained. I think that 20 years later, I'm more confident, I know who I am and San Francisco feels like home – I've been in America now longer than I was in China.
Do feel your Chinese upbringing still has any influence on the way you approach dance?
I think my Chinese work ethic has served me really well – I am very committed and hardworking and I always try my best, no matter what. As I've gotten older, I think I'm better able to draw on my experiences and feelings to make my interpretations of certain roles more heartfelt and authentic. While I watch other dancers do the same roles I do, I don't try to be anyone else.
What sort of changes do you notice the most when you come back to China?
China has changed a lot. The thing that stands out to me are the amount of new buildings and the fact that it's much more expensive than it used to be. Just like here [in San Francisco], lifestyles have also shifted – now everyone has their head buried in an iPhone.
Finally, we expats here in China are always talking about things we miss about home, wherever that may be. What kind of American habits have you picked up living in San Francisco? What do you miss the most about China when you are in the states?
In America, I drive a lot more than I would in China because it's convenient and I appreciate having access to such wonderful organic food here in San Francisco. What I miss most about China are my relatives and my childhood memories – all the landmarks I remember have changed.
The San Francisco Ballet is performing at the National Theatre for the Performing Arts on October 21, 22, 23, and 24. The performance on Wednesday, October 21 is dedicated to Yuan Yuan's work with the San Francisco Ballet, titled, 20th Anniversary - Yuan Yuan Tan's Journey in San Francisco Ballet.
Photos courtesy of San Francisco Ballet
Comments