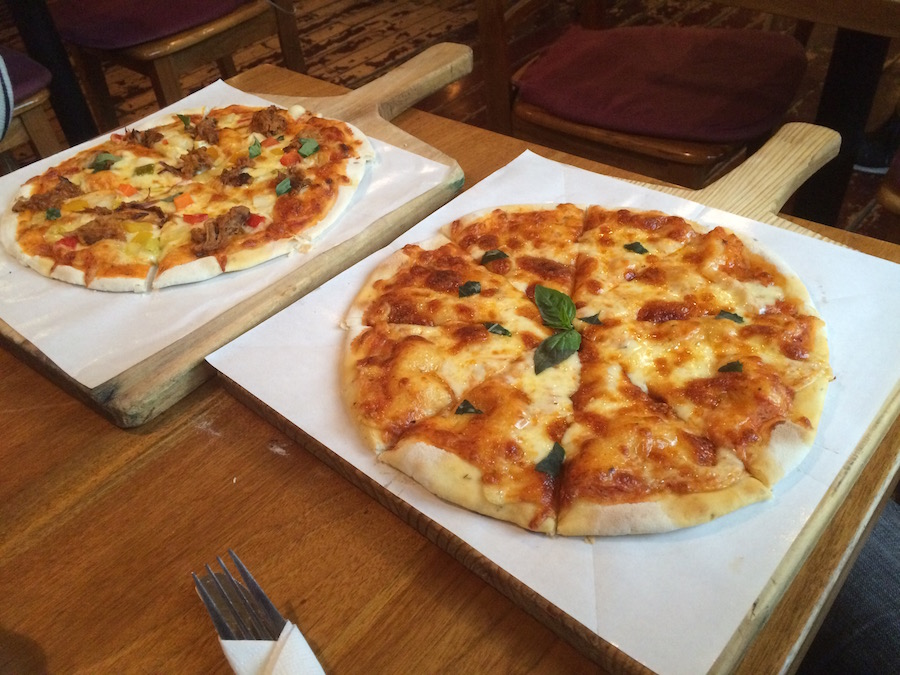 Wudaoying Favorite Vineyard Cafe Tells of 10 Years of Pizza Making Experience
In this Pizza Profile we hear from Will Yorke, owner of the Vineyard Cafe, about what keeps the ravenous Wudaoying-stomping throngs coming back for more.
How long have you plied the trade?
The Vineyard Cafe in Wudaoying has been doing pizza since we opened in 2006, but I was doing it for a couple years at a place before that called Hutong Pizza. We left there and opened the Vineyard.
What's your style/pizza philosophy?
My first experience putting things on pizza is when my Mom would leave for work and leave me at home. I was a teenager, we lived about an hour's drive South West of London, England, in the countryside. Mom would go to work and say "There's a frozen pizza in the freezer." I'd get it out and it was a bit boring, so I'd always add things to it, like pepper salami or whatever's in the fridge, and stick that on, play around to make a frozen pizza more exciting. 
Purists say don't have too many toppings, they like Neapolitan style pizzas, it's a different style, you know. So why do we have Hawaiian? Because sometimes families come. So some places say "Oh, we don't do Hawaiian because we're craft." But at the end of the day, it's about what people people want. So you need to blend the classics with your own kind of creative items on the menu as well.
In a market crowded with over 100 different pizza shops, what do you do to stand out?
In 2006, pizza wasn't hugely representative in the city. So at the time it was important to make sure it was a thin crust, in my opinion the thinner the better, with good quality ingredients. I don't really have a philosophy really, except don't overload it but make sure there's enough on it. And make sure, if you're going to use ham don't use it out of a can, which I've seen been used. So use good ham. That kind of thing is my philosophy really, fresh quality ingredients, thin crust. 
There's a good vibrant scene here. When we first started there weren't that many around, now there's so many doing it. I think we started doing pizzas but then over the years branched out with soups and salads and sandwiches, whereas other places only do pizzas and their marketing is based on that. 
Thick vs. Thin: What's your take?
When I eat a pizza, I don't want to eat a load of bread. If I want to eat bread, I eat bread. If I want to eat a pizza I want to taste cheese and topping with tomato sauce. 
What's the secret to your sauce?
The tomato sauce needs to be there but not too overbearing. And I don't like when they use too much tomato paste, you get that pasty taste. Some people like it, it's a different style. I think European tomatoes are a bit better than the local ones, you can get good quality tomatoes in a tin, plum tomatoes and they're peeled as well so it's a lot easier, you won't get tomato skin in your teeth that way, which no one likes when they're eating pizza. If you can find the right tomato imported, you can maintain consistency. Here the tomatoes are inconsistent in terms of their acidity and ripeness.
What kind(s) of cheese do you use and why?
Our base cheese is mozzarella, but we also have feta and parmesan on some of our pizzas. And recently there's been an influx of British cheese on the market here, so we can start playing around with that. It's easy to access now, the British Embassy had an event recently of beer and wine tasting, and they had cheese there that's the best available. So we're going to start playing around with it, Stilton, and propper Cheddar from Cheddar, the region.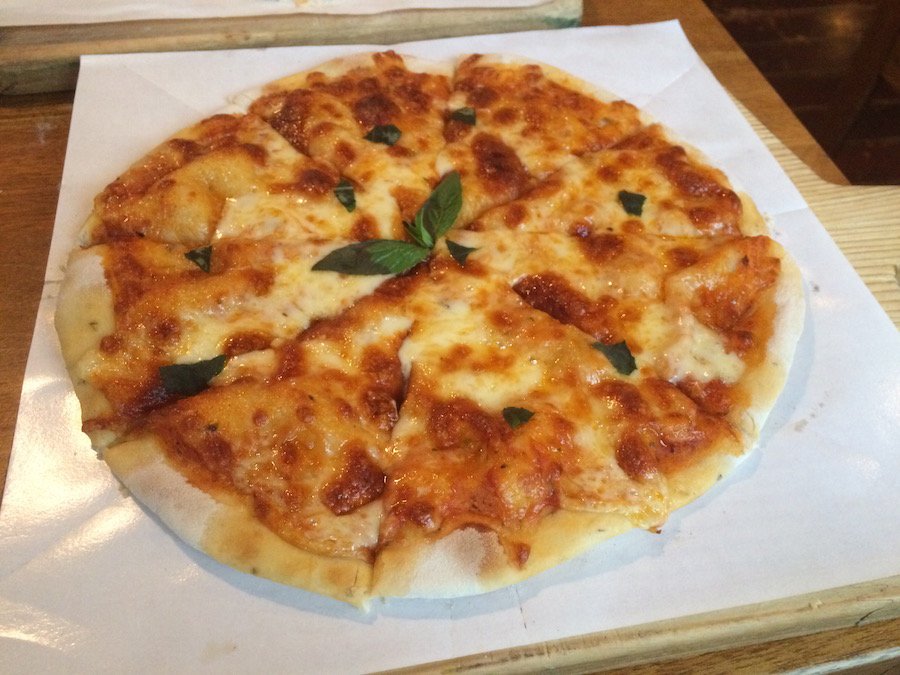 Tell us about your standard pizza.
Its name: Margherita.
Thick or thin crust? Thin.
Type of sauce? Tomato. 
Type(s) of cheese? Mozzarella. 
What sizes does it come in? A medium round pizza that's 25cm for RMB 55, and a larger 30cm square for RMB 65.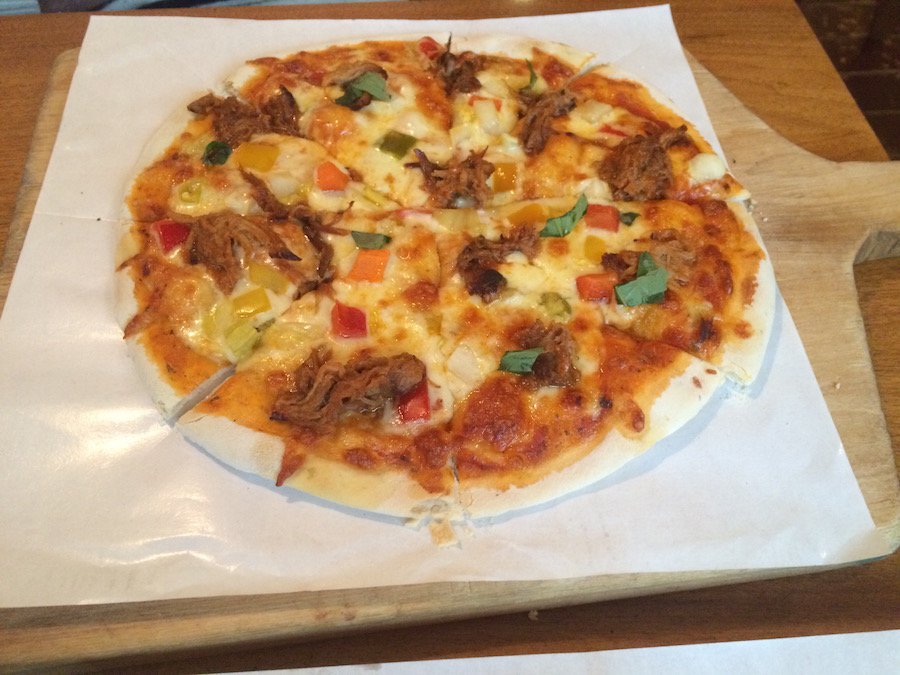 Tell us about your most unique pizza.
Its name: Chinese pickled vegetables and pulled pork pizza, and both pizzas together
Thick or thin crust? Thin.
Type of sauce: Tomato.
Type(s) of cheese: Mozzarella. 
What makes it special: You've got the crunch of the vegetables, like white radish and carrots, picked traditional Sichuan style. The sweet and sour vinegary crunch of these vegetables goes well with the richness of the pulled pork. The acidity of the vegetables cuts through the pulled pork.  
What sizes does it come in? A medium round pizza that's 25cm for RMB 70, and a larger 30cm square for RMB 85.
Photos courtesy of Vineyard Cafe
Comments